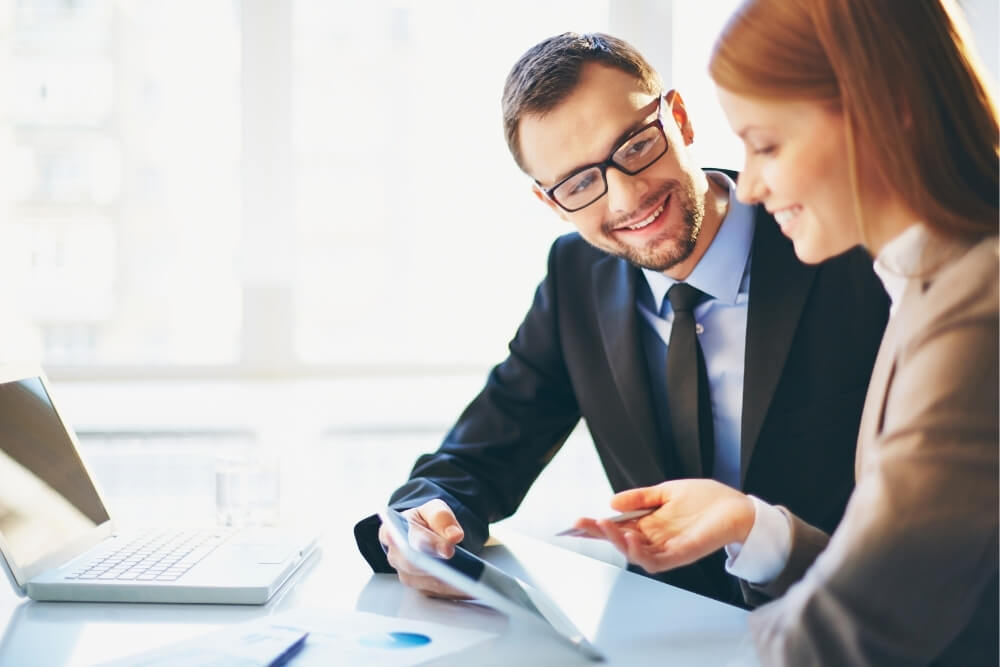 Small and mid-sized companies can quickly become overwhelmed by human resources tasks due to time, lack of adequate staff or resources to handle them. When completing these tasks prevents the company from focusing on its core functions, leadership often looks to outsourcing as a solution. The first decision smaller businesses face when deciding to outsource is whether to hire a professional employer organization (PEO) or human resources outsourcing (HRO) company.
How Does a PEO Work?
One of the most important things for employers to understand about working with a Kansas City PEO is the PEO becomes the employer of record with federal and state governments. As a co-employer, the PEO offers dozens of services in the categories of employee benefits, human resources, payroll administration and risk management. PEO companies also ensure that clients remain in compliance with benefit and workplace regulations at the federal, state, and local levels.
Businesses with fewer than 50 employees benefit from the collective bargaining power of the PEO when it comes to employee benefits and workers' compensation. This can be a significant advantage since insurers price policies based on group size. Many smaller employers cannot afford the premium rates when attempting to obtain coverage on their own.
RELATED: Top Benefits of Outsourcing HR Functions To a PEO >>
How Does an HRO Work?
HROs provide human resources administrative support on an a la carte basis, meaning employers choose only the services they feel they need. While this option can provide more flexibility, employers must shop carefully to make sure the HRO offers the required support. Many HROs specialize in offering only one or two primary services such as payroll or benefits administration. Businesses needing an all-inclusive solution can feel confident in choosing a PEO instead.
PEO vs HRO
PEOs and HROs have some similarities but use a different business model. With a Kansas City PEO, employers can save money by bundling services. Because of the co-employer relationship, the company retains control over day-to-day operations and the direction and management of employees. The PEO manages most aspects of HR, including employee benefits, payroll administration, and workers' compensation. Working with a PEO can provide a significant advantage for small, growing companies because they can outsource these functions entirely to focus on company expansion and growth.
The benefits of working with a PEO to obtain employee benefits and workers' compensation go beyond the initial cost savings on premiums. For example, clients that obtain their workers' compensation coverage through a PEO typically participate in a "pay as you go model" which eliminates large premium deposits, annual payroll audits and the time-consuming administrative burden that comes from managing it all.
Here are some similarities employers can expect when evaluating PEO vs HRO:
Access to experienced and certified human resources professionals
Assistance with developing employee handbooks and policies
Guidance on employment law and tax compliance
Payroll processing
Although HROs provide guidance on insurance products, they do not offer the plans directly to clients. Companies that opt to work with HROs typically have a well-established HR department and only need to outsource a few functions.
RELATED: The Pros and Cons of Outsourcing Human Resources >>
Benefits of Using PEO Services
Employers in the Kansas City area with less than 50 employees do not have the same resources available to them as large organizations when it comes to attracting and retaining top talent. While they may be able to compete on pay, employee benefits are a different story. Unfortunately, it is common for small and mid-sized employers to lose job candidates to large corporations due to the inability to compete from an employee benefit standpoint.
Working with a PEO helps to level the playing field for smaller companies because it allows them to offer more competitive benefits. When a talented individual receives two or more job offers, it often comes down to the availability and affordability of benefits such as health insurance and retirement savings more than any other factor.
Company leadership having the assurance of remaining in compliance is another advantage of working with a PEO. Regulations are complex, change frequently, and can be difficult to track. These challenges leave smaller businesses vulnerable to fines and other penalties from the federal government, Internal Revenue Service (IRS), and state/local governments. With the PEO acting as employer of record, it reports all income earned by employees under its own employer identification number (EIN) and not that of the client company.
PEOs Are Ideal for Companies Wanting a Turnkey Solution
Managing a company with limited resources is counterproductive. PEOs understand this, which is why they offer a complete turnkey solution to relieve client burdens and allow them to operate in growth mode.
RELATED: Four Ways Outsourced HR Can Help Grow Your Business >>
Axcet HR Solutions Available to Assist Small and Mid-Sized Businesses in Kansas City
With more than 30 years of experience operating under the PEO model, Axcet HR Solutions provides a range of support services related to human resources, payroll administration, employee benefits, and risk management. We encourage all potential clients to complete their due diligence in researching which option and which company best suits their needs. Axcet is happy to provide client references, and prospective clients can also read our client reviews.
Axcet was one of the first PEOs in the country to earn the designation of Certified PEO for surpassing IRS criteria regarding organizational integrity and financial responsibility. Our company is also proud to have earned an OSHA VPP Site Award for demonstrating an ongoing commitment to workplace safety in our own organization and that of our clients. We have earned the OSHA award for nine consecutive years.
RELATED: Top Benefits of Hiring a Certified Professional Employer Organization >>
Axcet HR Solutions invites all employers with fewer than 250 employers to learn more about our services and how partnering with us can improve efficiency and the bottom line. A representative will follow up as quickly as possible after receiving a completed consultation request.