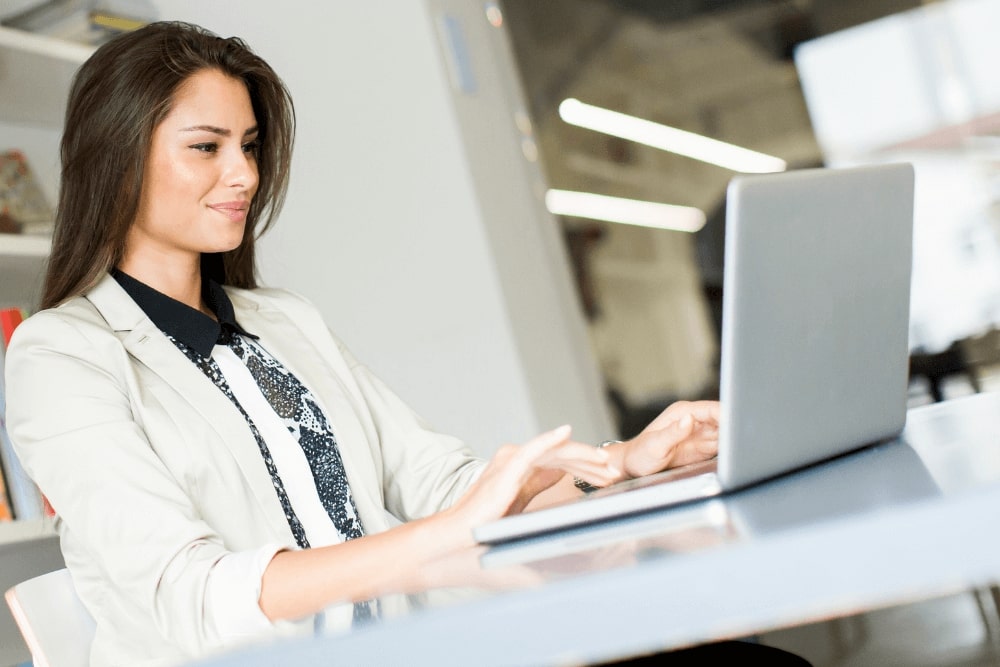 Many smaller companies understand the value of partnering with a professional employer organization (PEO) to manage their payroll and employee benefits – two of the most commonly outsourced HR functions. What they may not know, however, is that PEOs also may provide several additional services designed to free up internal resources so business owners can keep their attention on core growth activities.
Before choosing a PEO, business owners should factor in whether the PEO offers these five lesser-known, performance-boosting services:
1. Compensation
Employee salaries are directly linked to a company's success, so employers need to get this business basic right. Paying employees equitably increases employee satisfaction, engagement, productivity and loyalty.
Competitive salary packages also help companies effectively recruit new employees. PEO experts can help you align your compensation structure with your organizational goals, leverage industry best practices and establish pay scales to attract and retain top talent.
Setting relevant salary ranges for every position within an organization can be time-consuming and complex, especially considering that compensation may include incentives and bonuses in addition to base pay. PEOs can alleviate that burden by structuring meaningful compensation programs that meet employee expectations and create competitive advantages.
2. Employee surveys
There are so many good reasons to poll your employees, including assessing their perceptions of work environments, corporate culture, satisfaction and engagement levels, management and benefits. Knowing where your business stands with its workforce gives you a chance to address any employee concerns. A PEO can help create customized surveys that will measure team members' opinions in areas that are important to your company's overall success.
The very act of surveying employees can increase engagement and communicate that their opinions matter. If you don't act on the results, though, the exercise could backfire.
To maximize the benefits employee surveys provide, look to a qualified PEO that can ensure you are asking the right questions and demonstrating how much you value your team's feedback. The best PEOs not only design and administer employee surveys for their clients, but also deliver in-depth analyses of data captured and create focused, follow-up action plans.
3. Strategic planning
You probably understand how important it is to plan strategically, especially when your company begins a new venture, the economy or marketplace changes or new regulations or trends start to affect the business. But you may be too time-strapped to do anything but keep your company running from day to day, as many small business owners are. A PEO can provide the strategic planning help you need.
Axcet's specialists, for example, can help you refocus your business objectives on the "bigger picture," realign business activities with the longer-term vision and develop a strategic plan that serves as a roadmap for achieving your company's mission.
A PEO that offers strategic planning services can be an invaluable partner that helps ensure you are efficiently leveraging your company's capabilities, competitive advantages and available resources as you work toward future goals and continued success.
4. Succession planning
Growing companies are constantly evolving. Succession planning helps prepare companies for inevitable staffing needs by matching required skillsets with certain job functions and then preparing multiple employees to eventually fill those positions.
Succession planning lets business owners tailor professional development opportunities, too. A PEO often can help you develop your staff and even determine which of your employees are best suited for future leadership roles within your organization.
The key benefits to effective succession planning are increased employee loyalty and engagement, along with reduced downtime and recruitment costs when individuals leave your company. Turn to a trusted PEO to help you keep talent in the pipeline and maintain momentum, even when staff turnover occurs.
5. Corporate coaching
Another form of employee development that can be incredibly valuable to businesses is corporate coaching, which helps employees overcome performance problems and hone their professional skills.
Properly coached employees are more likely to exceed performance goals, communicate effectively and better manage their time – all of which lead to higher productivity levels and a significant return on a company's investment in coaching.
Professional coaching is not inexpensive, but some PEOs include it in their clients' service packages at no additional cost. A PEO's training specialists can help identify your staff's specific needs and facilitate tailored, goal-oriented coaching that meets them.
PEOs like Axcet that provide these lesser-utilized services can become invaluable business partners. By finding that trusted HR outsourcing partner, you'll uncover and leverage all the ways a PEO can increase efficiencies and grow your organization.