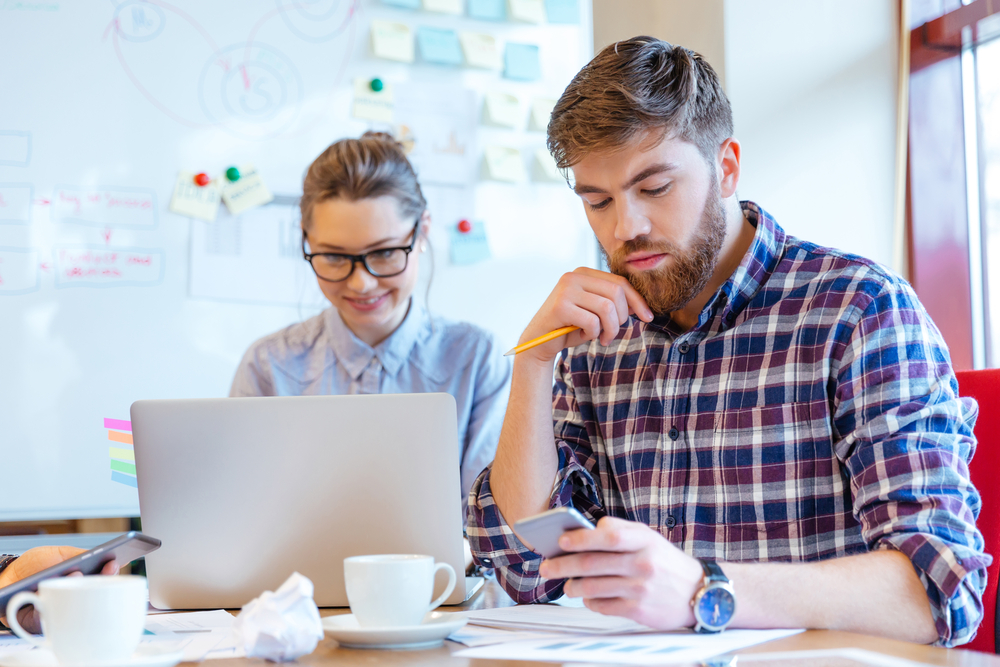 According to the second annual National Small Business Compliance Pulse Survey, 74 percent of U.S. small business owners say employment laws are increasingly complex and readily admit they are not human resources experts. Further, the survey revealed that 60 percent of entrepreneurs rely on accountants, lawyers or other business advisers – professionals who may have limited HR knowledge – for employment regulation counsel.
Many small and medium-sized companies lack the resources to staff internal human resources departments. Not knowing where else to turn, but having external relationships with legal and business counselors, they may delegate the function to someone who works in one of these other disciplines. In doing so, they put themselves at risk.
HR compliance is complicated. Errors and poor record keeping can lead to costly litigation and fines. To avoid mistakes that can sidetrack a business at best and shutter it at worst, small and medium-sized businesses should instead rely on qualified HR management professionals who are familiar with the following compliance matters and best practices.
12 Common Compliance Issues
The most common HR compliance issues do not discriminate; they affect almost every company at some point. These everyday HR challenges revolve around employee rights, performance and classifications as well as the hiring and firing processes.
1. Compliance with Relevant Laws.
If, for example, a small business mishandles an employee request covered by the Americans with Disabilities Act or Age Discrimination Employment Act, the company could face a federal investigation or employee litigation. It's important to understand the requirements of these and other employment laws so your company doesn't inadvertently run afoul of them.
2. Hiring and Onboarding
can be problematic for smaller companies that lack HR expertise. Bias – or even the perception of it – during the hiring process can spell legal trouble. A strong hiring process consistently applied during every job applicant interview can help employers avoid legally prohibited discrimination claims based on race, gender, age, religion and other factors. After employees are hired, don't forget to properly onboard them to protect your investment. Employees who receive clear direction and support when they join a company tend to be satisfied, successful employees. That's good news for employers who spend up to three times an employee's salary to replace someone who quits in the first year on the job. For more insight from our experts, download:
3. Legal Claims
The most common reasons employees file claims against their employers are employer retaliation, racial bias and disability discrimination, which all stem from the ways managers interact with their staffs. Appropriate training for supervisors and other company leaders can help protect against such claims. An HR consulting firm, such as a professional employer organization, can help structure relevant, practical training – and help you mitigate damage to your company if a claim is filed against you.
4. Misclassification
Another trap employers fall into is misclassifying workers as independent contractors rather than as employees. The rise of the gig economy and the growing number of businesses that engage independent contractors have further raised the risk of misclassification. Without direction from an HR professional, it can be hard to determine how to classify certain workers. But the Department of Labor takes misclassification very seriously and doesn't hesitate to levy fines, back wages, back taxes and other penalties if it determines a business hasn't classified workers correctly. So, it's important to get this compliance issue right. For help correctly classifying workers, read our blog post:
5. Termination
Once an employee joins the team, retention is always the goal. There are times, though, when termination is necessary. If your organization hasn't documented the employee's poor performance beforehand, the company may be laid bare to a lawsuit in which the employee claims he or she has been unfairly evaluated. For more, download
Learn more about these compliance concerns in this white paper from the HR experts at Axcet HR Solutions.
6. Employee Handbooks
An employee handbook is a critical tool that strengthens employee relations and can curb discrimination claims by clearly defining expectations, employee rights and employers' legal obligations. Precisely worded handbooks that detail general rules and regulations help employers and employees avoid misunderstandings that could lead to litigation.
Read this blog post for tips on what to cover in an employee handbook. If your region or your company tends to attract a high number of non-English-speakers, you may want to consider making your employee handbook available in different languages.
7. Labor Laws
You're probably familiar with the phrase, "ignorance of the law excuses no one." Simply put, it means breaking a law you weren't aware of doesn't relieve you of the related legal repercussions. The same is true of HR non-compliance with myriad labor laws. But busy business owners must do more than just be aware of laws guiding fair labor practices and employee benefits. They also must adhere to them and keep certain records in order to comply. This report can help you cover the bases.
8. Ban the Box
Municipalities across the country have passed legislation disallowing employers to some extent from asking job applicants if they've ever been convicted of a crime. These "ban-the-box" laws refer to the box on employment applications that prospective employees are asked to check in response to this question.
Kansas City, Missouri, is one example of a municipality with a ban-the-box ordinance. In this city's case, public and private employers with six or more employees are prohibited from asking about a prospective employee's criminal history for hiring or promotion purposes until after determining that the individual is otherwise qualified for the position, and only after the applicant has been interviewed for the position.
Ban-the-box laws typically do not prohibit employers from ever asking about criminal history, but they do delay the inquiry. If your business is located in Kansas City, learn how ban the box applies to you.
9. Medical Marijuana in the Workplace
According to Missouri's medical marijuana regulation director, 8,880 people have already applied for medical marijuana cards. And that number is expected to grow, with clinics opening just to help people secure cards. How will the legalization of medical marijuana impact employers when dispensaries open Spring 2020? Download our free whitepaper where our HR experts answer these popular questions:
Can I still have a drug-free workplace policy?
Can I ban medical marijuana use in the workplace?
Can I screen job applicants for marijuana use?
What should I say about legal marijuana in my employee handbook?
What about employees who drive (DOT licenses) or use heavy equipment (i.e. forklifts)
Download:
10. Salary History Ban
If part of your business' hiring process involves asking applicants about their salary history, beware. Effective this October 31, it is illegal for Kansas City, Missouri employers to inquire about applicants' salary history. Download our free white paper to learn what you can and cannot ask, which businesses are impacted by the ban, what the penalties are and steps employers should take now. Be in the know;
11. Discrimination Charges
The U.S. Equal Employment Opportunity Commission reported that employees filed 84,254 workplace discrimination charges nationwide during fiscal year 2017, when the federal agency secured $398 million for victims in the private sector and state and local government offices through voluntary resolutions and litigation. These figures underscore the importance of HR practices that ensure fair employee treatment.
Retaliation, race, disability, sex and age remain the most frequently filed charges within the EEOC.
12. Employee Paperwork
Even in the modern digital age, an inordinate amount of HR-related paperwork is still required. Federal and state rules, as well as industry-specific retention requirements, dictate that employers keep various paper records for different periods of times, which can range wildly from six months to forever. It can be confusing. This guide will help you understand how long you must keep records pertaining to compensation, promotion, demotion, termination, employee benefits and other employment issues.
BONUS: Tips for Construction Companies
As with any company, a construction firm's workforce is its most valuable asset. In building and maintaining strong employee relations, construction industry businesses face several unique challenges, including a lack of qualified candidates, high employee turnover, perpetual safety concerns and the burden of complying with employment and immigration laws. Here are tips for how construction company owners can solve five of the most common HR challenges in their field.
Few small and medium-sized businesses have the resources to be equally competent in both their core businesses and the HR compliance challenges that confront them every day. A professional employer organization like Axcet HR Solutions, an expert in all aspects of employment, can be your best partner in ensuring your company remains on the right side of every compliance regulation.