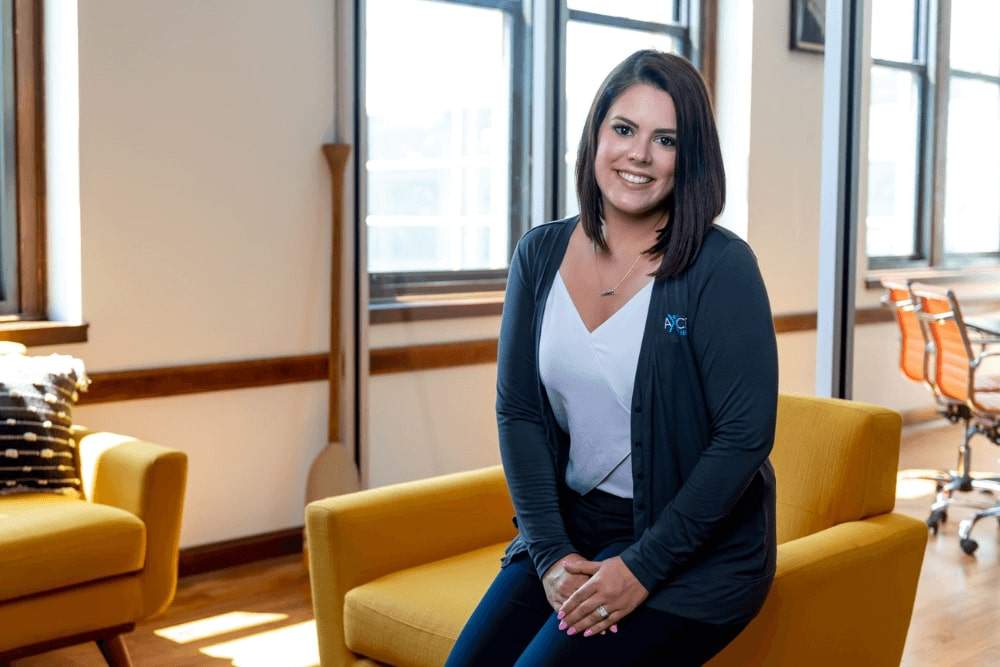 According to the National Organization of Professional Employer Organizations, small and mid-sized businesses turn to a PEO for HR solutions for a variety of reasons. Some only need help with payroll and benefits administration while others need a third-party organization to play a more intricate role in HR functions to allow them to focus on their core business functions. Kansas City-based Axcet HR Solutions Human Resources Consultant Lacey Conner, SHRM-CP, discusses the benefits and potential drawbacks of outsourcing HR functions to a PEO.
Overview of Services Provided By a Professional Employer Organization
PEOs provide a full suite of HR solutions ranging from recruitment to termination. Here are several examples of PEO HR solutions:
Assist with job descriptions and job ads.

Provide the tools needed for background and reference checks, as well as drug testing for applicants who have received a contingent job offer from the employer.

Prepare onboarding paperwork such as employee handbooks and orientation packets.

Prepare performance appraisal forms.

Set up

payroll for new employees.

Prepare employee separation paperwork.

Submit payroll taxes and reports to the appropriate taxing authorities.

Issue paychecks via direct deposit.
This is not an all-inclusive list of the services offered by Axcet HR Solutions, a PEO in Kansas City. You can learn more about Axcet HR Solutions and PEOs in general by reviewing this frequently asked questions page.
RELATED: Five Lesser-Known PEO Services That Can Transform Your Business >>
What Are the Statistics for Businesses That Partner with a PEO for HR Solutions?
The National Association of Professional Employer Organizations reports that businesses grow 9% faster when outsourcing HR functions to a PEO, employee turnover is up to 14% lower and PEO clients are 50% less likely to go out of business. PEO clients also save approximately $450 annually per employee in administrative costs.
Fifteen percent of American companies with 10 to 99 employees currently use a professional employer organization. Industry analysts predict that number will continue to climb steadily as more business owners from small and mid-sized companies realize how outsourcing HR functions to a PEO enables them to compete with larger organizations. The freedom to focus on core business functions also enables faster company growth.
RELATED: How PEOs Help Your Business Grow >>
Working with a PEO Saves Employers Money
Operating an onsite HR department is an expensive endeavor that starts with the need to hire highly skilled and experienced staff. Having HR staff work onsite also requires additional office space for a team that does not generate revenue for the company. However, no company can survive without a dedicated team to handle vital HR tasks.
Businesses save the overhead expenses associated with onsite HR staff when they choose to become co-employers with a professional employer organization. By outsourcing the time-consuming payroll and HR duties, small and medium-sized businesses do not have to commit to paying guaranteed salaries, benefits, and additional expenses to equip and maintain an onsite HR department. The ability to switch to a variable rather than fixed expenses for HR leaves more room in the budget for discretionary spending.
RELATED: How a PEO Helps Reduce Your Small Business Liability >>
PEOs Have Greater Negotiating Power for Employee Benefits
Salary is just one of many factors prospective employees consider when deciding whether to accept a job offer from a new employer. Job candidates also review benefits such as health, dental and life insurance to determine if the entire compensation package meets their needs. Unfortunately, this is the point where small and medium-sized employers often lose talented candidates to larger businesses that can afford to offer a more impressive benefits package.
PEOs help to level the playing field by negotiating for the lowest rates and best coverage with a large pool of insurance providers. As a co-employer representing the interests of multiple clients, PEOs have the ability to lock in rates that smaller businesses could not receive on their own.
Professional Employer Organizations Allow Businesses to Remain Compliant
Keeping track of hundreds of federal, state and local regulations is a time-consuming task. The complexity of many of the regulations makes it challenging to understand and implement them. Unfortunately, that means even well-intentioned business owners can make mistakes that subject the company to fines and other penalties. Companies also need to consider that new regulations come out all the time and existing ones are subject to frequent changes. Here are just some of the regulations that require compliance from all employers:
Americans with Disabilities Act (ADA)

Civil Rights Act

Family and Medical Leave Act (FMLA)

Occupational Health and Safety Administration (OSHA)
These federal regulations represent just four of the hundreds that employers must follow. Government intervention has increased so dramatically over the last few decades that employers face six times the amount of regulations they did in the 1980s. The increased regulations place an enormous administrative burden on businesses of all sizes, but larger companies have more resources to hire compliance experts. Outsourcing the work to a team of HR compliance specialists is typically more cost-effective for companies with fewer than 100 employees.
RELATED: Three Ways Your PEO Should Be a Strategic Partner >>
Management of Workers' Compensation Claims
All employers must pay into their state's workers' compensation program to pay employee expenses related to injury or illness on the job. They also need to manage the claims process including ongoing communication with employees and developing a return to work program. Like payroll, benefits and regulatory compliance, managing workers' compensation can present a significant administrative burden for smaller companies.
Working with a PEO relieves businesses of the need to keep up with workers' compensation claims, on top of everything else. Here at Axcet HR Solutions, claims administration is part of our overall risk management services. We handle everything from post-accident drug testing and accident investigation to the creation of a light-duty program after receiving a workers' compensation claim. Risk management also involves employee safety training and evaluation of onsite risks for employers.
What Are the Disadvantages of Working with a PEO?
Outsourcing HR functions to a PEO can be challenging for business owners who may struggle with wanting to control all aspects of the company they started. PEOs are sensitive to this and are willing to take on as many or as few HR tasks that the business owner feels comfortable outsourcing. Sometimes, the remaining HR staff feels threatened rather than supported, which is also something experienced PEOs can manage. A representative from Axcet HR Solutions is happy to discuss any concerns or potential drawbacks of working with a PEO during the initial consultation.
RELATED: Pros and Cons of Outsourcing HR To a PEO >>
Looking for a New PEO in Kansas City?
Kansas City-based Axcet HR Solutions has provided HR support to small and medium-sized businesses in Kansas and Missouri for more than 30 years. Please reach out to schedule a consultation and learn more about partnering with Axcet to achieve long-term business success.