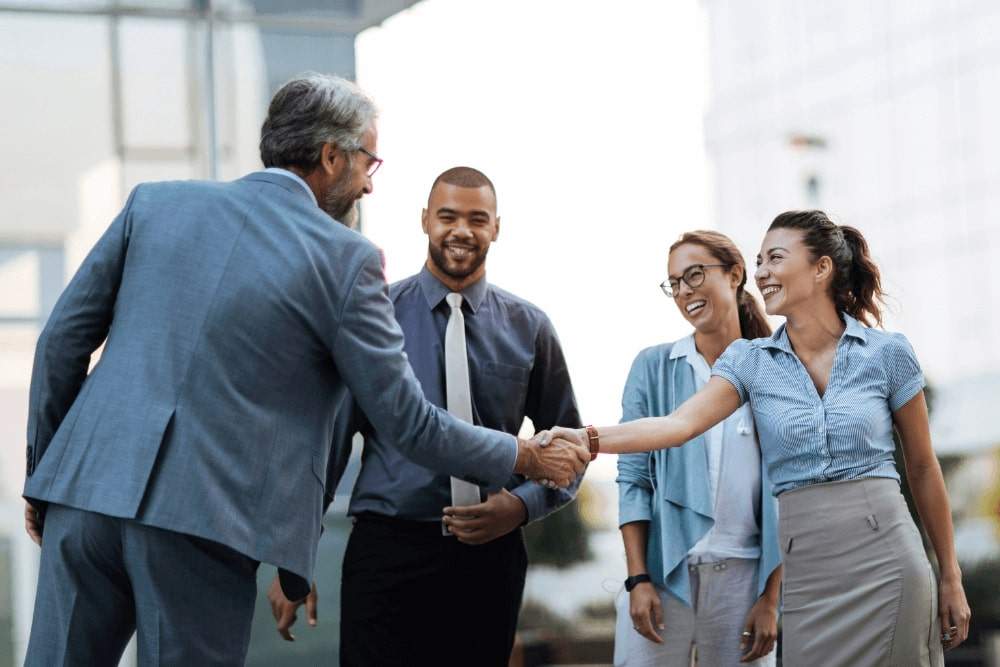 Small and mid-sized business owners often find themselves in a challenging situation when pursuing company growth. As much as they want to take the business to the next level, the need to perform time-consuming human resource and payroll duties forces the company to remain stagnant.
The frustration of having a business growth plan but being unable to implement it has led thousands of small and mid-sized companies to partner with a professional employer organization (PEO) specializing in helping companies grow. The top PEOs offer a range of human resources support services, such as employee relations, payroll processing, benefits administration, employer compliance assistance, and risk management.
Outsourcing Human Resources To a PEO Business Gives Companies the Freedom To Grow
Managing the human resources functions of a growing company requires a significant investment of time and money. While tasks such as running payroll and filing compliance reports with federal and state governments are necessary, they do not produce income. One of the simplest ways for small and mid-sized businesses to remain in growth mode is to outsource non-revenue earning tasks to a PEO business and focus solely on billable activities.
Running a business can be so all-consuming that requirements such as setting up workers' compensation or reporting new hires to the state can fall through the cracks. Unfortunately, even one missed deadline can mean a huge fine for smaller businesses that can least afford it. Partnering with a PEO in business ensures the timely completion of all human resources tasks. Many of these tasks happen automatically under the PEO business model without clients even needing to think about them.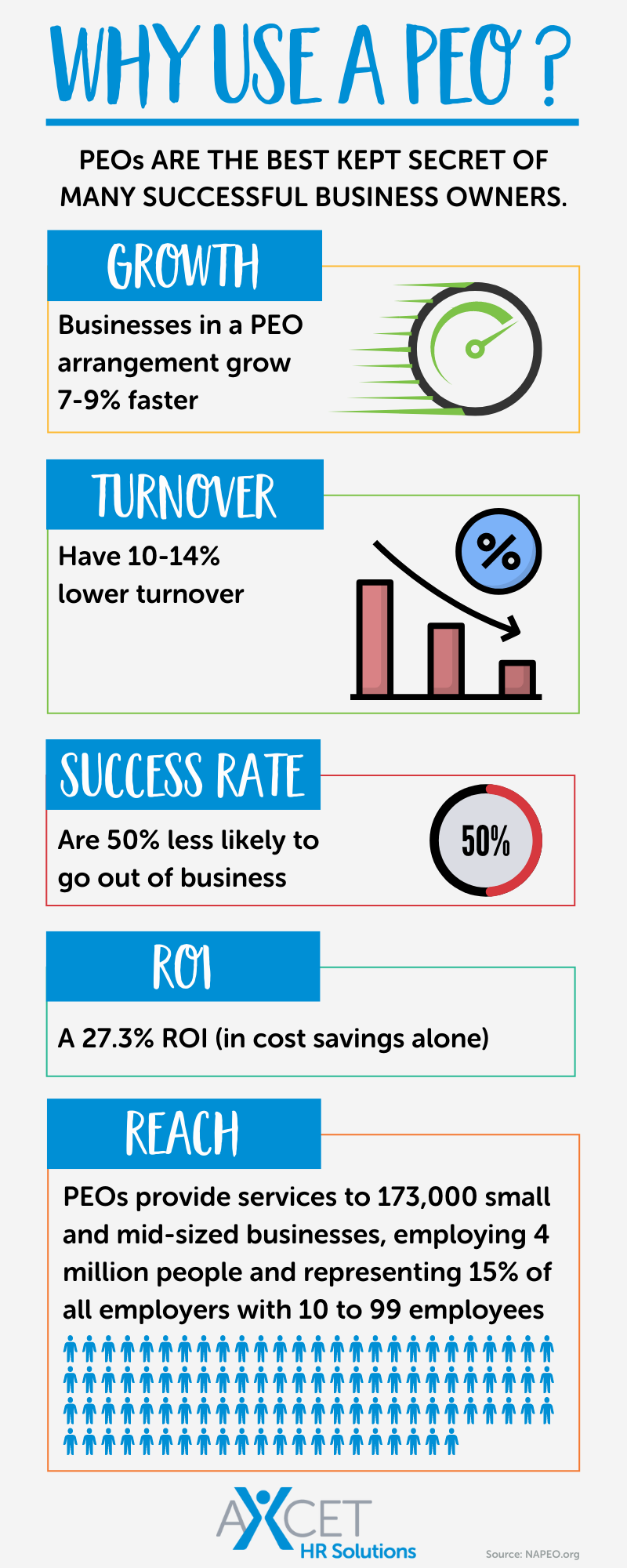 The Top PEO Companies Help Clients Minimize Risk and Remain Compliant
Federal, state, and local governments impose hundreds of employment regulations on businesses that change regularly. Keeping up with them can be a challenge, especially for smaller employers with limited staff and resources.
Making sure employers remain compliant with all the government regulations is one of the primary services a PEO offers. As experts in human resources, dedicated representatives from a PEO develop strategic plans to ensure client compliance with disability laws, workers' compensation, unemployment insurance, tax reporting and dozens of other areas.
PEO representatives monitor compliance changes and educate clients on the same matters. Working with a PEO provides small and mid-sized employers with both expert advice and peace of mind around compliance issues. Remaining consistently compliant also helps businesses avoid negative press and public relations issues, which in turn allows them to stay focused on company growth.
Businesses Grow by Containing Costs
Hiring onsite HR staff requires companies to pay salaries and benefits regardless of workload. By partnering with a PEO for your business, employers save money in many ways, and it is an especially helpful arrangement for small and mid-sized businesses that may not have the workload for a full-time HR person. In most cases, working with a PEO is cheaper than full-time in-house staff.
RELATED: 7 Reasons Small Businesses Should Partner with a PEO >>
A Positive Company Culture is Necessary for Business Growth
Whether positive, negative or somewhere in between, every business has its own culture regardless of the number of employees it has. Culture develops over time and includes how people express shared attitudes, values, and work practices in the day-to-day office environment.
The human resources department plays a vital role in how a company's inner culture forms and develops. Hiring, onboarding, training, compensation, and benefits decisions all contribute to the level of well-being around the office. The decisions HR makes all reflect its own structure, which may be in desperate need of fresh input and direction from a PEO.
The decisions of individual managers also play an essential role in company culture. Employees need to feel respected and that their contributions matter to retain consistently positive feelings about their employer. They also need to feel supported by their manager in terms of their career goals. Unfortunately, factors such as disorganization, employee favoritism, power struggles, and unexpressed resentment can spread through the entire company and quickly lower morale.
RELATED: How an Employee Relations Strategy Supports Your Company Culture >>
While a PEO cannot change people's attitudes and actions, companies that outsource HR functions can reasonably expect to see a marked improvement in company culture. PEOs help clients make employee policies easier to understand, revamp training materials, provide solid advice on employee retention, make benefit recommendations to help attract a higher caliber of employees and provide ongoing HR consultations.
A positive culture helps spur business growth because it improves employee retention as well as the employer's credibility among prospective employees. On the other hand, frequent turnover is disruptive and forces companies to focus on internal HR issues rather than pursuing growth.
Working with a PEO Can Help to Attract Investors
Hiring new employees, expanding to new markets, and adding new products and services are not the only ways for a business to grow. Making the company attractive to potential investors is another solid growth strategy and partnering with a PEO is one way to achieve that.
From an investor's perspective, working with a PEO sends a strong message that the company is serious about growth because it has outsourced time-consuming HR tasks. A co-employment arrangement also provides investors with multiple sources to obtain information about the business.
RELATED: Top Benefits of Outsourcing HR Functions To a PEO >>
Axcet HR Solutions, a top Kansas City-area PEO serving businesses in Kansas and Missouri. Click here to request a personalized consultation or reach out to us today at 913-383-2999.