For small and medium-sized businesses looking to expand, some of the most pressing challenges are those faced by their human resources department. Of course, if they don't have an HR team in place, there is the challenge of filling this role to ensure that things run smoothly.
If we consider what a company looks like in its early startup stages versus what needs to happen as that company grows and evolves, it's not difficult to see a shift generally has to take place. Roles and responsibilities are handled differently and human resources typically takes a much different shape.
Previously, it may have been that a manager or a couple of managers were dealing with all HR-related issues that arose, wearing a temporary hat in conjunction with their day-to-day responsibilities. This is no longer a viable strategy once your personnel number grows beyond that forty or fifty employee mark.
At that point, there needs to be a dedicated HR person, or better yet, a team in place to oversee the company's human resource issues and challenges. This includes everything from recruiting and onboarding to training and developing employees.
The problem is, if you're a Kansas City, Missouri- or Kansas-based company in the midst of this type of growth and transformation, any sort of rapid scalability of your HR infrastructure may not be feasible. In fact, it can lead to significant challenges hampering your growth potential. This is where enlisting the services of a Professional Employer Organization, or PEO for short, can have a highly beneficial impact and save you from experiencing unnecessary growing pains.
RELATED: 5 Warning Signs of an Unreliable PEO >>
How HR Infrastructure Supports Company Growth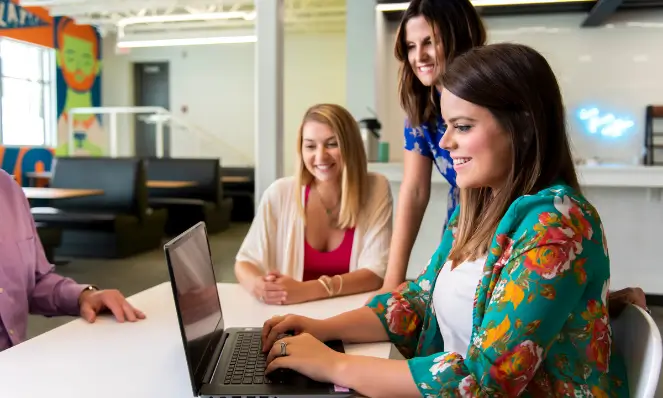 It's important to understand why having a relevant HR infrastructure in place not only supports but also further stimulates business growth. As is often the case, smaller companies looking to take that next step may not be fully equipped or staffed as far as having an experienced and growth-ready HR team in place.
Small business PEO companies often specialize in helping organizations make upward transitions and, in the process, create opportunities for even more meaningful growth. Key growth areas aren't just left to managers and team members who might otherwise lack expertise and training specifically in HR; rather, with Axcet HR Solutions, you have a dedicated Kansas City-based PEO team right there with you to help facilitate organizational changes.
RELATED: PEO Services Help Small Companies Thrive >>
So, why is a robust HR presence necessary to foster successful business growth?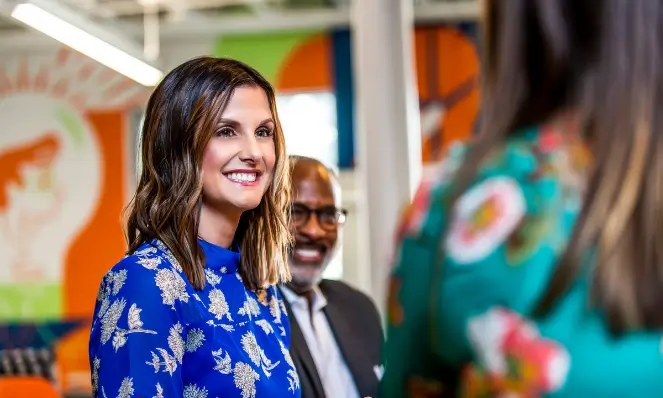 Knowledgeable Human Resource Professionals Promote Better Recruiting and Hiring Practices

Going through the process of recruitment and hiring is not an inexpensive endeavor. You want to ensure (especially as your company grows) that you are hiring those people who will be the right fit and perform according to expectations.
Among the key components of a successful job search in which HR proves integral are:
Job Description

A detailed job description sets the tone for the entire process.

Benefits Package

Offering an attractive benefits package will entice top talent.

Interview Skills

Understanding how to interview and engage with job candidates.
This is truly where HR becomes an invaluable asset. Using an HR PEO to navigate this process will result in new employees who fit within the context of your company culture and perform their job responsibilities in line with what your growing small to mid-sized business needs.
HR Can Facilitate the Onboarding Process

Once you've hired those desirable applicants, now it's a matter of acclimating them to your organization and their roles. What can happen as a company is trying to scale and accordingly meet employee-related demands without a seasoned HR team in place is that onboarding becomes a bit chaotic. Disorganization abounds and new employees become quickly frustrated. This obviously does not set an ideal tone for an employee's tenure with the firm.
PEO companies make onboarding far easier and more streamlined than it otherwise might be. As you grow, you're obviously going to need employees. It is critical to make sure those employees are comfortable in their roles from day one. Using a Kansas City PEO, you get the benefit of working with an HR team that is committed to making the employee onboarding experience a highly productive one.
RELATED: The Value of Onboarding Technology >>
Your HR Team Helps with Integrating Technology

Scaling your business means scaling your technological systems. As you move from being a small Kansas City, Missouri, business to a mid-sized entity, new software, platforms, and tech will inevitably be integrated.
Your HR team generally plays a key role in helping the company and its people leverage the new systems in order to maximize the ROI of this technology. Do you have the people ready to help put a plan in place for ushering the company through using new systems and getting trained on new tech?
What Does PEO Stand for in HR?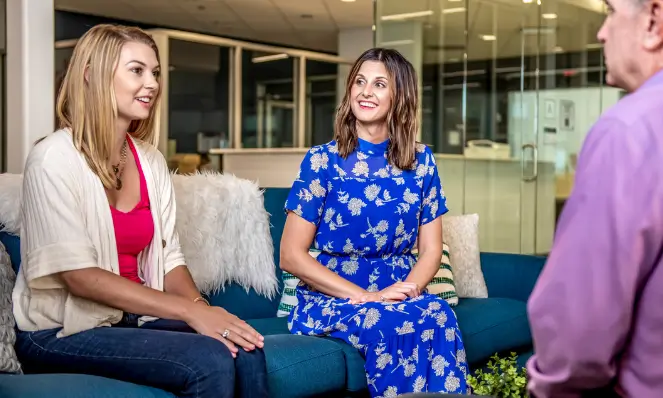 Growing your small business and not having a solid handle on your human resources approach will cost you. Growth begins with people. Successfully engaging with, guiding, answering questions and solving their problems is what HR does.
What does a PEO do? A professional employer organization's HR specialists offer a scalable human resources solution that enables more seamless business growth. Essentially, its job is to serve as the human resource department for smaller businesses looking to have access to an experienced and reliable HR team without needing to hire one in-house.
Among other services offered, a PEO gives small businesses access to the types of employee benefits that usually only larger companies are able to offer their workers. This is because of the PEO company's extensive pool of clients and thus their ability to purchase in volume.
RELATED: 8 Reasons To Hire a PEO for Risk Management >>
They also deal with issues of risk management and workplace safety, as well as handling payroll and the requisite taxes associated with having employees. They give you the unique ability to very quickly scale your HR infrastructure without having to spend a great deal of money hiring a full-time human resource staff. This is the true benefit of PEO companies.
The Role of a PEO in Creating a Scalable HR Infrastructure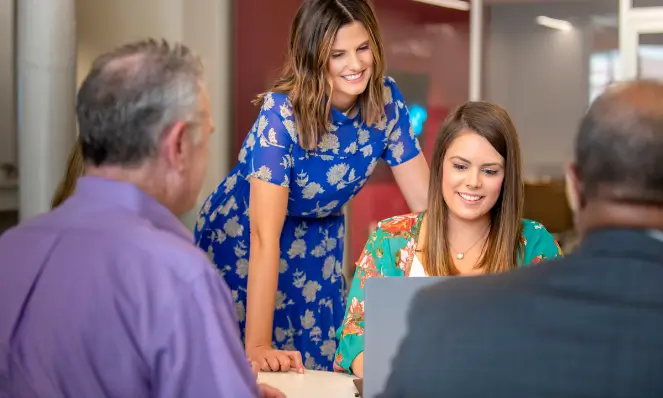 If you don't already have experienced HR people on staff, or even if you do, a PEO can help expedite the growth process and actually enable your company to grow faster and more efficiently. In other words, a PEO provides you with a readily scalable HR infrastructure that you absolutely need to achieve productive and profitable growth.
A PEO Company Spurs Growth
As noted, a small business PEO can ramp up your company's growth trajectory. A smaller company is often helmed by just a few leaders and managers. During transitional periods, these key players need to be focusing their attention on overall organizational changes, marketing, product development, ensuring the day-to-day operations keep running smoothly, you name it. Being able to delegate such tasks as payroll, onboarding and claims management, for example, to a PEO will allow them to give their attention to more immediate growth concerns.
PEOs Will Help You Manage Risk During This Critical Time
Growth inevitably brings change and, in some instances, depending on the nature of that change, it can also bring greater risk. Risk management thus becomes a priority. A PEO company has the ability to navigate everything from safety training to comply with OSHA requirements to more general federal, state, and Kansas City compliance issues. This is a crucial function, particularly for those companies undergoing a period of measurable growth.
A PEO Company Can Deal with Claims Management Issues
Inevitably, as your Kansas City business grows, so do the odds of encountering claims issues. Insurance claims and workers' compensation claims are not only inordinately time-consuming to deal with, but if not handled in exactly the right way, can lead to even more significant issues down the road. The last thing you need during a delicate transitional period is to get sidelined because of incorrectly addressed claims. This is where using a PEO for small business matters of this nature really can be a lifesaver.
PEOs Enable You To Offer Better Benefits To Employees
Smaller and mid-sized businesses don't have the same buying power when it comes to insurance plans, dental and vision plans, and other benefits as larger corporations do. And when you are trying to grow your company, being able to advertise an attractive benefits package can go a long way toward getting the talented people you need.
Why You Should Partner with Axcet HR Solutions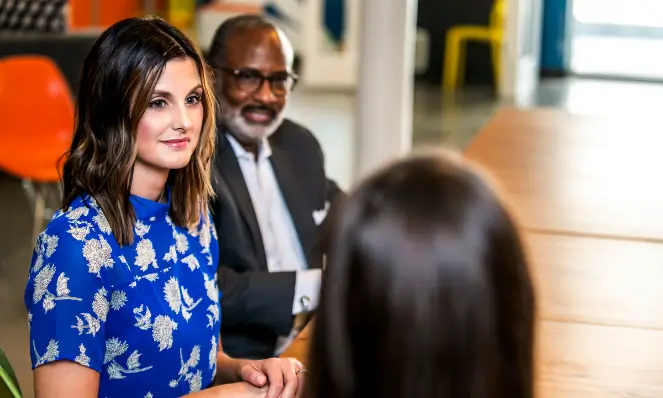 If you are a small or mid-sized company in the Kansas City, Missouri, or Kansas area and are in the process of growing your business, Axcet can help! When it comes to the best PEO for small businesses, especially in this region of the country, we pride ourselves on establishing long-term relationships with clients and, consequently, enabling them to scale their HR infrastructure without the expense and hassle of hiring an in-house team.
RELATED: Top Benefits of Hiring SHRM or HRCI Certified HR Consultants >>
Not only do you gain access to our extensive buying power when it comes to insurances and other such employee benefits, but you also get years of expertise in dealing with state and local Kansas City employee-related laws and regulations. This is pivotal for a company in a growth stage.
At Axcet, we are human resource specialists and our job is to enable you to grow your business seamlessly. You shouldn't have to struggle with piecing together an HR team. Why not let professional consultants guide you and really set you on the path to bigger and better things? Contact us today!
Why else should you consider working with Axcet?
We are HR experts. We've been working with our Kansas City clients for years providing the full-suite of HR services including payroll, workers' compensation, benefits administration and much more. As a business owner, these are a few hats that you don't have to wear any longer. You can rest easy knowing our HR experts have you covered.
We give you access to leading-industry technology, which simplifies the recruiting and hiring process including managing job applications and onboarding new employees. We have the tools and resources that will make your processes so much easier.
RELATED: What is a Certified PEO and Why Does Certification Matter? >>
Axcet is a Certified Professional Employer Organization
What exactly does it mean to be a certified PEO for small business? To be certified, a professional employer organization has to be able to show a documented history of federal, state and local tax compliance, financial responsibility and organizational integrity. The certification process is very rigorous and only a small percentage of PEOs in the nation hold this IRS designation. And in Kansas City, the number of certified PEOs is even smaller.
Mission: Possible — Scaling a Small Business With PEO Services
More than two out of three business startups fail. If you have built a solid foundation with your business, your next mission is scaling. Scaling differs from simple growth. With scaling, a business's revenue increases at a faster rate than cost growth — the profit margin improves.
A necessary cost for every business is human resources, the tasks of building and nurturing a top-flite workforce. One way to scale a business is by partnering with a professional employer organization. When your goal is scale, partnering with a PEO for small businesses offers some surprising advantages.
PEOs: The Basics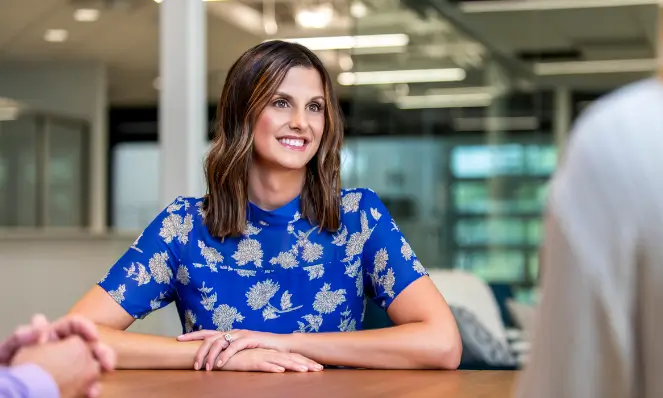 PEOs began four decades ago by taking on payroll tasks for small businesses. Over time, PEO services for small businesses grew to include recruitment, interviewing, and training. Fast-forward to today; you will find PEOs offering strategic planning and a full slate of compliance tasks.
For these services, a business pays a monthly fee based on a percentage of payroll expense or a flat payment for each employee. This arrangement accommodates the swings of business cycles and the needs of seasonal employers.
RELATED: How to Choose a Reliable PEO for Your Business >>
Building Your Bench: The PEO Advantage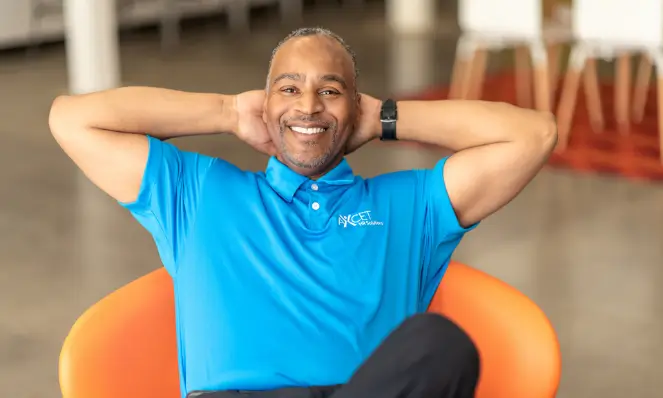 Opportunity will knock on your business's door, but it won't schedule an appointment. That truism is why you should aim to have your HR ducks in a row before that game-changing order comes in. The best PEO for small businesses is an organization that empowers your enterprise to handle the rapid on-boarding of team members. Services to look for in a PEO include:
Legally compliant job descriptions

Background checks and drug screening

Interviewing

Applicant tracking

Custom-tailored offer letters

Employee handbook development
With a small business, pulling off this juggling act without dropping any balls is a daunting task. That harsh fact makes a compelling case for building a PEO partnership at the outset of your enterprise's scaling phase. As your team grows, an elite PEO can take on still more tasks. Consider the value of employee surveys.
Implementing a proven employee grievance process helps nip morale problems in the bud. When the time is right in your scaling path, a PEO can even offer leadership training and coaching to your expanding team.
Talent Retention: The Benefits of Benefits
Scaling your business demands the retention of talented team members. In today's environment, achieving that goal requires a competitive employee benefits package. A small business by itself lacks the negotiating power to compete with larger enterprises.
Happily, a PEO empowers a small business to punch above its weight in this contest. The buying power of a well-established PEO puts competitive health and dental care benefits within your company's reach. The ideal PEO will offer package options that align with your business segment needs.
When you evaluate PEO services for small businesses, don't stop at health care benefits. Many PEOs offer life insurance and 401k retirement plans. With a 401k, pay close attention to the range of investment options on offer to your employees.
RELATED: Offer These Small Business Employee Benefits To Compete for Top Talent >>
Risk Management: An Overlooked PEO Advantage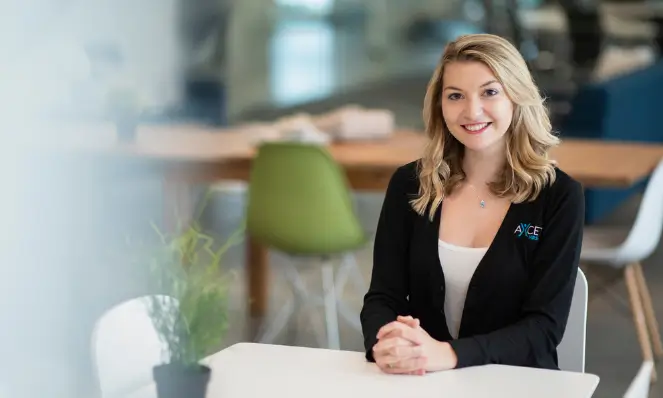 When your mission is scaling, momentum is your friend. Nothing kills that momentum like a workplace accident. The well-being of your team member naturally trumps every other consideration. Nonetheless, the knock-on effect of a job site injury is a higher workers' compensation insurance premium. Those higher premiums sabotage your scaling mission.
Nearly everyone has had the experience of laboring over a jigsaw puzzle, spending minutes seeking an elusive piece. Then a family member strolls by, glances at the table, and pops the sought-after piece in place. The same idea applies to workplace risk management: Fresh eyes can spot hazards that escape even the most diligent efforts of your in-house staff.
Many business owners don't realize that some PEOs offer risk management services. When seeking the best PEO for small businesses, take a thorough look at the organization's workplace safety capabilities. Does the PEO offer safety training specific to your industry? Can the PEO help you develop or refine your safety program? Finally, can the PEO streamline your compliance with Occupational Health and Safety Administration requirements?
Axcet: The Kansas City Area PEO Pioneer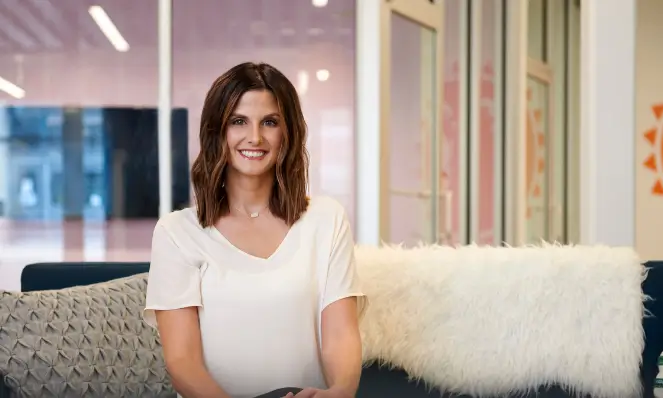 Axcet HR Solutions has helped Kansas City area businesses scale for more than three decades. More than a basic PEO for small businesses, we offer your business tailored human resources, benefits, payroll, and safety plan solutions.
With Axcet, you'll have a one-on-one relationship with your HR advisor, not a session with a randomly assigned call center employee. We know our business: Axcet has earned OSHA's Voluntary Protection Programs star site status for excellence in worker health and safety. We invite you to contact us today.