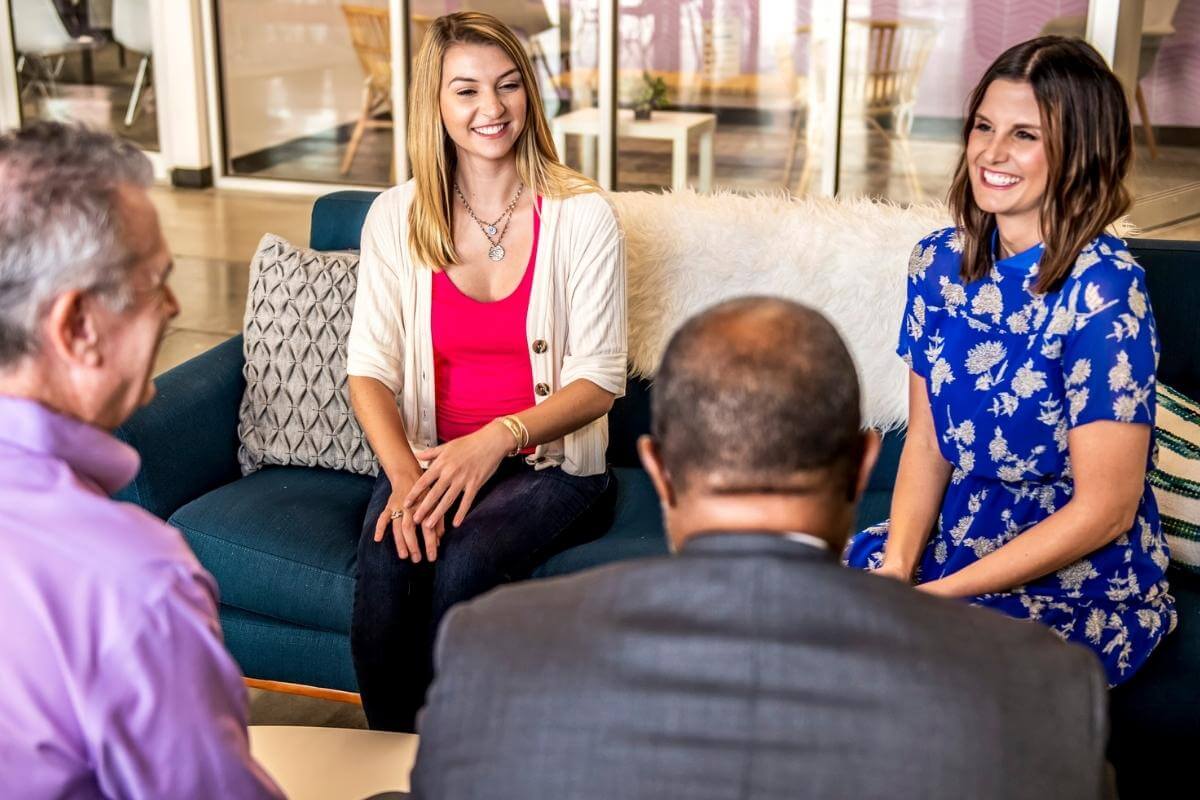 Should you hire a professional employer organization (PEO), and if so, how do you choose which PEO to work with? Many small businesses across Kansas City, Missouri and Kansas are in need of help when it comes to managing HR services, payroll, employee benefits and risk assessment. As the nature of business gets transformed in the wake of the pandemic, more and more organizations are looking at outsourcing options—human resources among them. And these same companies are discovering that not only does working with a PEO save them money in the long run thus solidifying their ROI, but the PEO also helps keep things running smoothly and thereby streamlines processes.
In this brief guide to Kansas PEOs, we will look at the types of PEO services you can expect when hiring such an organization, the benefits that come from outsourcing HR/employee management, and of course, how to go about finding a reliable PEO for small business.
RELATED: How PEOs Help Your Business Grow >>
What is a PEO Company?
Let's begin with the basics. A PEO company is an organization that you contract out HR services to. They will serve as co-employer and in this way be responsible for business functions including payroll, worker's compensation and employment taxes. The PEO also gives you access to more affordable employee benefits by virtue of their much larger purchasing pool. For many smaller companies in Kansas City, Missouri, the number of employees makes it quite difficult to find affordable insurance for example. This is where hiring a Kansas City PEO with a robust regional network really can be a huge benefit.
A professional employer organization will also assist you with employee relations matters, workplace safety issues, ensuring compliance with employee-related problems and even helping with job candidate recruiting and onboarding.
As a business owner in Kansas City, Missouri or Kansas, you are likely pulled in numerous directions—sometimes far too many. Working with a PEO in Kansas City, you not only free up valuable time, but the return on your investment could be quite significant if you find the right Kansas PEO to work with.
What Are PEO Services?
Before we talk about how to find the ideal PEO organization for your company, one that can best meet your needs, let's first take a look at some of the key services offered by regional Kansas-based PEOs.
Payroll and Tax Management

These

are perhaps among the more tedious and time-consuming tasks that a small business owner has. When a PEO comes in, they will handle all facets of payroll. The other benefit here too is that they will deal with state, local and federal employment taxes. Very often, business owners will get penalized for failing to comply with tax issues, being late on tax payments and not keeping up to date on recent tax code changes. When enlisting the services of a PEO organization, you no longer have to worry about these matters.

Compliance Issues

When it comes to various types of employee matters, among other areas, staying in compliance is absolutely essential in order to keep things running according to plan and also to avoid any fines or penalties, such that could be pretty substantial. A PEO HR firm will help you maintain compliance as far as tax-related issues, unemployment insurance, any reporting requirements you may have, workers' compensation and human resource issues.

Employee Benefits Management/Administration

Being able to offer a solid employee benefits package not only helps you attract better talent but also helps as far as employee retention. A PEO in Kansas can guide you as far as working with the best providers. They can steer you toward more attractive benefits pricing and again, because of their broader buying power, they have the ability to get you measurable discounts on insurance premiums, retirement plans as well as dental and vision benefits. When you do have your employee plans in place, the PEO will also handle enrollment and claims management.

Risk Assessment

A safe workplace is going to be a more successful workplace. In the Kansas City, MO and KS regions, being compliant as far as safety and OSHA regulations is so important. Among other PEO services, are those concerned with risk assessment and ensuring a safe environment. From performing safety audits to assisting with OSHA inspections, the company with which you work will ensure that your small Kansas City business is doing what it needs to in order to keep workers safe and keep the company in compliance.



RELATED:

Reduce Employee Injury and Illness with Comprehensive Risk Assessments >>

Talent Management Services

Some PEO HR firms will also assist you with talent management. With lingering labor shortages, finding and employing top talent is getting increasingly difficult. Many regional businesses are in stiff competition for a relatively small pool of people. This is where a PEO for small businesses really can give you a leg up. Many PEOs will help you scout, recruit and even onboard employees.

General Human Resource Support

Smaller companies especially don't necessarily have the resources for hiring a full-time, in-house HR team. They tend to come up with on-the-fly solutions to HR issues and often, these simply don't work. By hiring a PEO dedicated to addressing all of your HR needs, you get the benefit of a team of professionals who understand all aspects of HR.
RELATED: Top Benefits of Outsourcing HR Functions to a PEO >>
How To Choose the Right PEO for Your Business
Now that we've covered what a PEO is, the PEO services you can expect and some of the related benefits, let's dive into the question of how you find that perfect PEO HR company with which to partner in the Kansas City area.
You've decided to outsource your human resources—great choice! Now what? You have to find PEO service providers that fit with your budget, your company vision and your culture. While it may seem a difficult task, if you focus on certain aspects of Kansas-based PEOs, it will make the vetting process much easier for you.
Do an Online Search

And we're talking here about more than simply googling "Kansas City PEO" or "PEO services near me." Once you do have a field of let's say 3-4 Kansas City, Missouri and/or Kansas PEOs, then you want to do an in-depth evaluation of their online footprint. We live in a digital day and age. What a company's online presence looks like says a lot. You can probably find out as much online about the PEO than you can using other methods.

A thorough online search for the purposes of PEO evaluation might take the form of checking out their social media accounts. A great deal of engagement takes place on the likes of Facebook and LinkedIn for example. You can see how clients respond to them and consequently, how they respond to their clients. You might also search for what the company's own employees have to say about working for that particular firm. And of course, explore various business review sites to see what information might be available on that Kansas City PEO.

Check on Licensing and Accreditation

When you go to find PEO services in your area, you definitely want to ensure that whichever company you decide to work with has the proper licensing and/or accreditation. Reputable PEOs are those that meet all requisite standards as mandated at the state, local or federal level.

. You could also consult the Better Business Bureau as well as any relevant federal or Missouri/Kansas licensing boards.



It's also important to be aware that the IRS has recently devised

a certification program for PEOs

that requires an in-depth review process to ensure timely tax payments, among other things. PEOs that receive this certification are known as CPEOs.





Get References

If the Kansas-based PEO that you are considering hiring is reputable and has a solid track record, then they will not hesitate to share a list of references with you, references that you should then go ahead and contact. Reading reviews is great, but having an opportunity to talk to a client is even better. Getting that firsthand insight into how effective a PEO is, will enable you to more clearly see how partnering with a PEO might fit your specific business model.

When you do get a chance to converse with a reference, among other questions you might want to ask

are:

why did you choose this particular PEO, what would have helped you to know before hiring this PEO

and

have you found this organization to be lacking in any areas?

Assess the Financial Soundness of the PEO

After all, the PEO you hire will be managing various financial aspects of employment-related issues for your business. You want to ensure that the PEO has adequate working capital as well as money in reserve. Many PEOs will have financial audits performed by an independent party. You can request a copy of this audit.

This type of independent audit provides you some insight into where the company stands financially, and it shows whether the PEO maintains up-to-date and accurate financial records—extremely important for this industry.

Research the PEO

There's a lot to be said for research. The more information you have on a Kansas City PEO, the better prepared you will be not only in terms of making the decision regarding whether to hire them but also, moving forward, you will be more knowledgeable about how they operate, their overall philosophy and their approach to HR matters. What type of research can you conduct? As noted, you can always search online for information. You can also check out any relevant news stories pertaining to the organization. You might review available court records on the PEO.

In doing your due diligence as far as research, investigate the following:
Number of employees

History of business

Any relevant credentials held by its employees

Number of clients it handles each year

The company's mission/vision/values statements

Number of satellite offices it may have

Are there professionals located in the Kansas City, MO and KS regions

Availability of your account rep—will there be face-to-face meetings
RELATED: 4 Questions To Ask Before Choosing a PEO >>
This list is by no means exhaustive. Anything that you want to know about a PEO, you should try to find out and then also, in speaking with a rep from the company, verify any information you come up with.
Axcet HR Consultants: Kansas City PEO Professionals Ready To Help
When you are searching for a PEO organization, it's important to also consider some of the less tangible aspects of the company are they a good fit, are you comfortable talking to their reps, does it seem like they will be responsive. What it comes down to is partnering with a PEO that has your interests at heart. And therefore working with a local PEO right here in Kansas City makes sense for smaller businesses—you get that personal touch but with the power and leverage of a larger organization. Axcet is here to help you! We would love to consult with you and see if we can meet your HR needs. Contact us today!