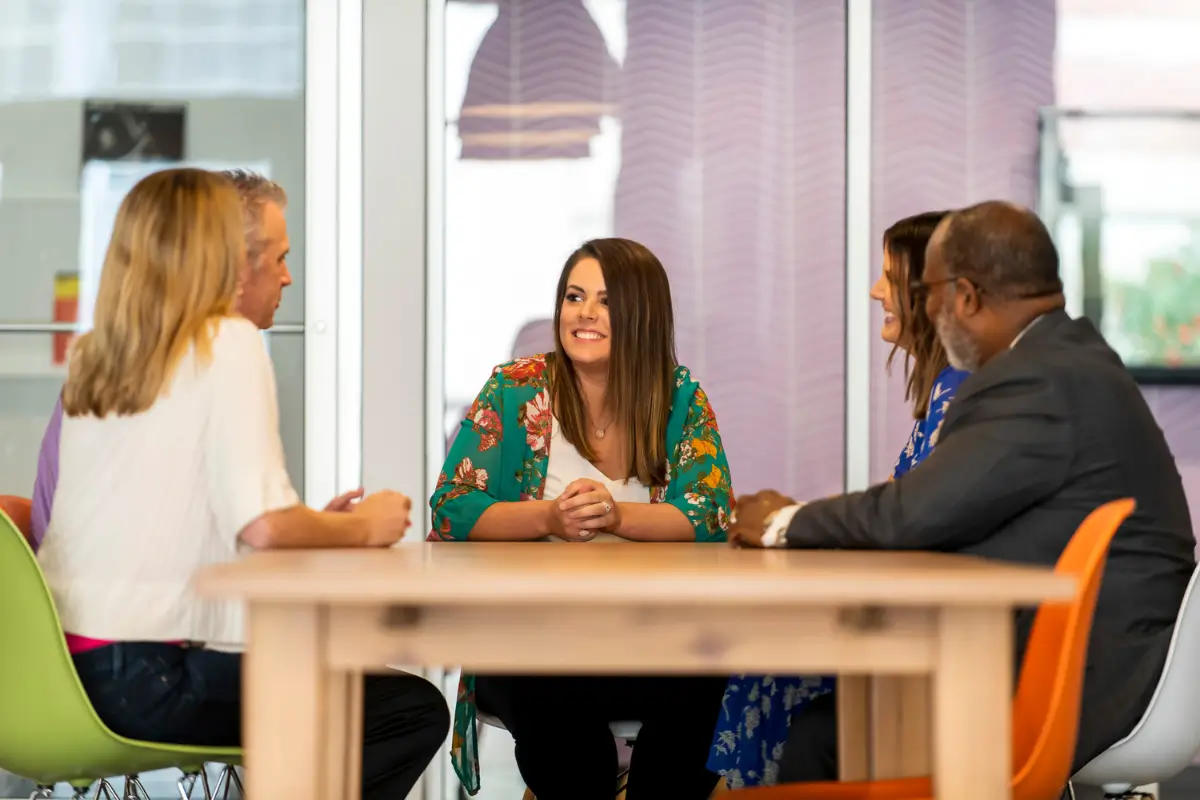 You've heard this before: Employees are a company's most important asset. On almost all levels, that's true. High-performing employees are crucial to business growth and prosperity. But if your employees aren't qualified, capable and well trained, they won't ever be the essential asset your company needs them to be.
Workplace skills aren't one and done, either. As technology and business practices evolve, employees who may have had cutting-edge knowledge when they joined your organization can find themselves at the back of the pack if they don't get professional development opportunities that keep their abilities fresh.
RELATED: The Employee Learning Curve - Achieving Employee Development Success >>
The more skilled your workforce is, the more productive it is. Employees also become more engaged and loyal when they regularly participate in professional development opportunities.
In fact, companies that prioritize employee training experience 53% lower attrition, according to LinkedIn's 2020 Global Talent Trends Report. Decreased turnover, combined with higher-performing employees, leads to increased revenue. So, it pays to invest in developing your people.
How To Develop Employees
Employees, of course, are all different. Some are self-motivated, while others learn better if they're mentored or asked to participate in a series of topical trainings. Offering a variety of development opportunities delivered through multiple means helps ensure everyone on your team has a chance to pick up new skills in the ways that are most effective for them.
Here are some of the best employee development methods for small and mid-sized firms committed to realizing their teams' fullest potential:
Employee Coaching

Regular check-ins and meetings

throughout the year – both formal and informal – as well as training and mentoring, all can be chances to develop your team. Besides providing

constructive feedback

, ask employees about their aspirations and help them create plans to achieve their career goals.




Ensure that managers have the training and mentoring they need to contribute high-level skills such as

leadership

, strategic planning, communication, critical thinking and the ability to articulate the company's long-term vision. Managers cannot model and teach these abilities to those they supervise unless they first possess the skills themselves.

A professional employer organization (PEO)

like Axcet HR Solutions is an option for creating

leadership training programs

that help managers and supervisors coach,

motivate

and empower employees.





RELATED:

How a PEO Creates a Scalable HR Infrastructure for Small Businesses >>

Introduce or connect employees to internal or external role models, subject matter experts and other mentors who can broaden their perspectives and expand their expertise.
Use role-playing to teach skills required for specific situations, like diffusing an upset customer, in a low-stress setting. Such simulations let employees apply conceptual or textbook knowledge to real-world situations, giving them the confidence to handle scenarios they might encounter in real-time.


Have more seasoned employees – even peers – mentor newer, less-experienced employees. Mentoring can and should be executed at every professional level.


Be open to providing a third-party coach for individuals who may need to address

specific performance, behavioral or interpersonal challenges

in the workplace.


RELATED: How To Cross-Train Employees When Your Workforce is Remote >>
Group Settings

For employees who do well in a classroom setting, offer instructor-led sessions on new skills, ways to improve job performance or how to become a more well-rounded professional.


Offer employees the chance to take relevant training courses in person or online. The pandemic proved that webinars and video conferences can be as effective as meeting in the same physical space.


Encourage employees to become involved in industry or job function-related professional associations and to attend these organizations' conferences and member meetings. These events provide plenty of networking opportunities, as well as exposure to interdisciplinary experts and leaders. Topic-oriented meetings and breakout sessions expand attendees' knowledge base of relevant subjects.
Stretch Projects

Sometimes, the best teacher is jumping in and doing. When managers identify skillsets that need honing

among their staff, or when employees verbalize a desire to improve in a specific area, a stretch assignment can challenge them with something new that helps develop the desired skills.





Stretch projects push the boundaries of an employee's existing role and responsibilities by expanding them to include additional skills the employee may not already possess. Global organizational consulting firm Korn Ferry named

rotational or stretch assignments as the single most valuable developmental experience

– beating out mentoring, classroom training, 360° assessments and even exposure to senior leaders.


These assignments could be horizontal in nature (e.g., tasking employees to develop new skills to complete work similar to – but not the same as – the kind of jobs they perform in their existing roles) or vertical (e.g., extending the scope of an employee's role to handle down-stream or up-stream responsibilities). Stretch project examples include putting together a multi-disciplinary team to solve a difficult business challenge or asking an employee to provide thinking in an area outside his or her usual job role, such as rolling out a new product, developing a new technology or streamlining an internal process.
RELATED: How To Avoid Promoting the Wrong Person >>
Self-directed online coursework, on-the-job training and tuition reimbursement are other ways you can foster employee development and differentiate your company in a highly competitive labor market.
Making employee development an ongoing part of your business processes creates a mindset of continuous improvement. That commitment helps employees continue growing and learning and rewards your company with a healthier culture, higher-performing workforce and improved bottom line.
For more information on how Axcet HR Solutions supports your business with strategy and organizational development visit our website.