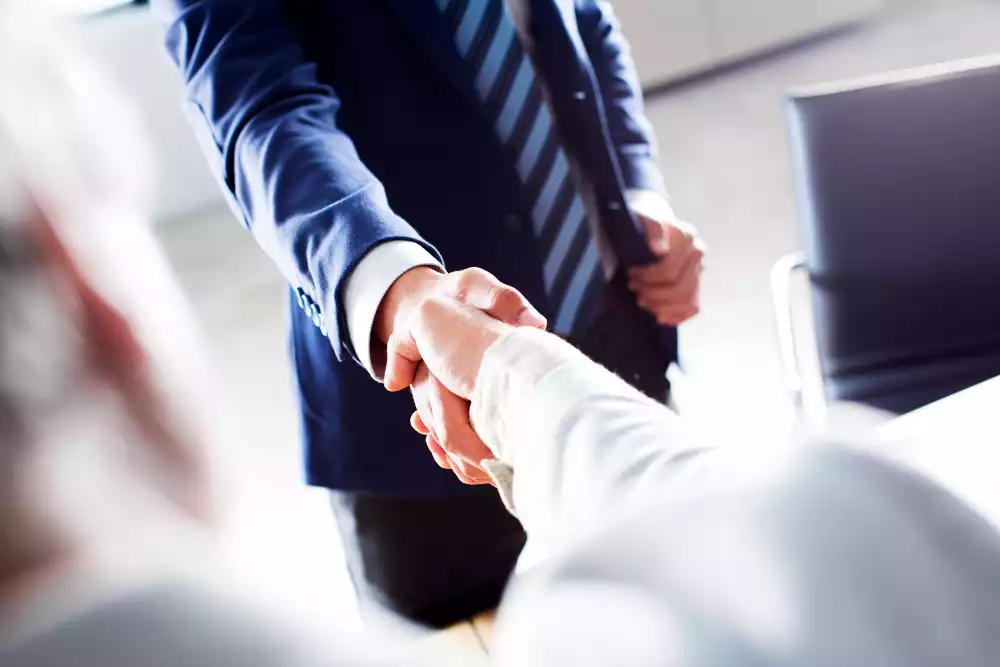 So you've decided to hire a professional employer organization, or PEO, to perform critical human resources functions for your small business, limiting your legal liability and leveraging economies of scale to improve your benefits package.
Smart move. That PEO partnership will give your company powerful new expertise and free up time you can use to focus on your core business.
RELATED: How PEO Clients Fared When COVID Shut Down the Nation >>
Four Ways To Compare Professional Employer Organizations (PEOs)
But, before you decide on your specific PEO partner, weigh these three points to make sure your candidate can deliver the services you need with the quality you expect, at a competitive price:
1. Cost
Using a PEO for HR, benefits, compliance, and payroll saves time, optimizes your business processes and increases profitability. You'll pay your PEO partner for services, of course. But, considering the time and resources diverted from more direct growth initiatives when you handle HR tasks on your own, a PEO's administrative fees are a worthwhile investment.
To calculate their fees, PEOs typically either charge a percent of payroll or a set amount per employee. The "per-employee-per-month," or PEPM, model is increasingly common because it offers more competitive pricing and greater transparency – in other words, you always know what you're paying.
If PEOs charge a percent of payroll, on the other hand, clients end up paying more for the same services when they give employee raises. The incongruity of such an approach is why PEPM has become the de facto way to structure PEO fees.
RELATED: 4 Questions to Ask Before Choosing a PEO >>
Some PEOs also offer packages that include a full-service HR solution for a flat rate. Known as an all-inclusive administrative fee, such arrangements provide clients with fixed costs and usually cover services such as:
Human resources expertise, including hiring process tracking
Employee relations
Labor law compliance
Strategic planning
Payroll processing, payroll tax administration, and payroll compliance
Direct deposit, pay card, or paper checks
Fortune 500-style benefits, benefit plan administration, and Affordable Care Act management
Risk management
Mock OSHA inspection walkthroughs
Workplace safety expertise and safety program development
Make sure the PEO you're considering explains exactly what services you'll receive for your administrative fee and that you understand whether the fee is all-inclusive or you'll be charged separately for separate services. Ask for a sample invoice to make sure the fee is transparent.
2. IRS Certification
Make sure you choose a certified* PEO with experts in benefits, payroll, HR, risk and safety like CPEO Axcet HR Solutions. Certified professional employer organization, or CPEO, is an Internal Revenue Service (IRS) designation. The voluntary certification process is exhaustive, and not all PEOs qualify. In fact, fewer than 10% of all PEOs in the country are certified.
To earn CPEO status, a PEO must meet rigorous IRS requirements. These include background verifications, review of tax compliance history, annual audited financial statements and an independent surety bond guaranteeing payment of federal employment tax liabilities. An independent accountant must submit quarterly assertions that declare taxes are paid and the company reflects a positive financial condition. Because the CPEO has been fully vetted by the IRS, you're assured greater financial protection than you would have when working with a non-certified PEO.
RELATED: PEO vs CPEO - How a Certified PEO Protects and Safeguards Your Business >>
Another quality you should demand is a highly qualified staff. Professional certifications demark recognized experts and leaders in a given field. Look for PEO HR team members with designations such as SPHR/PHR (Senior Professional in Human Resources/Professional in Human Resources) from the Human Resource Certification Institute, SHRM-SCP/SHRM-CP (Society for Human Resource Management Senior Certified Professional/Certified Professional) and CPP (Certified Payroll Professional) from the American Payroll Association.
For added value, ask if the PEO you're considering offers training opportunities such as workshops on popular topics like safety and payroll.
3. Easy and Direct Communication
Having a dedicated point person from your team of certified professionals and experts to contact for questions or concerns is the best way to avoid wasted time and frustration trying to communicate with your PEO partner. Make sure the PEO can designate and give you direct telephone numbers and email addresses for your HR consultant, payroll administrator, and safety consultant and that these individuals are readily available if you would like to meet in person.
One way to gauge a PEO's level of responsiveness is through the contract negotiation process. After ensuring that the services the PEO will provide are clearly described, verify the terms of cancellation and renewal. Follow up with any outstanding questions. The PEO's response at each stage can be a good indicator of how you will be treated as a client.
RELATED: 5 Warning Signs of an Unreliable PEO >>
4. Client References
You also should check references – preferably with companies that have worked with the PEO for at least a year. Besides inquiring about how easy it is to reach and communicate with their account service teams, ask how the PEO has helped their businesses and if they can describe their PEO's strengths and weaknesses.
Ask the reference to rate the PEO on a scale of 1-10 (with 1 meaning they are going to cancel the agreement and 10 meaning they would never leave the partnership). Ask why they gave the rating and, if the rating isn't a 10, ask why it isn't higher.
Due diligence is just as important in selecting a PEO as it is with any key business decision. The PEO you ultimately hire should charge fees you deem fair and affordable, employ established HR professionals who share their knowledge besides applying it on your behalf and assign available and accessible experts to your account. Taking the time to properly evaluate PEOs before choosing one will help ensure good value for your investment.
*The IRS does not endorse any particular certified professional employer organization. For more information on certified professional employer organizations, go to www.irs.gov.