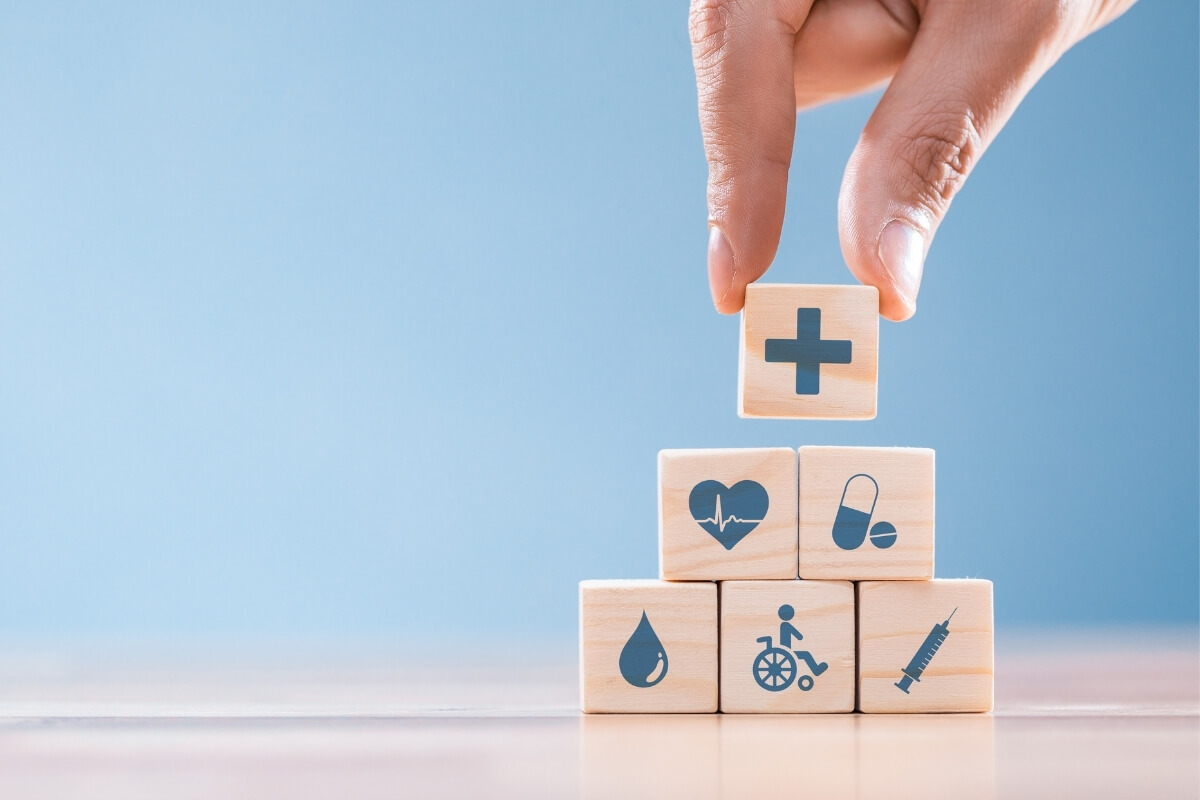 As a small business owner, when you recruit and hire employees, you obviously are doing all that you can to put your best foot forward. After all, the objective is to obtain the best and the brightest that Kansas City has to offer, right? And while salary considerations and job descriptions may be paramount, most employers understand how crucial an attractive benefits package is. This is also true when it comes to employee retention. Having a group health insurance plan can be extremely impactful as far as keeping employees happy … and on board.
Recent surveys show that approximately half of workers in the US are covered by an employer-sponsored insurance plan. Group health insurance coverage in Kansas City and throughout Missouri hovers right around this national average. What does this mean for small business owners? In order to remain competitive with large corporations when it comes to attracting and retaining top talent, small businesses need to offer great benefits.
Working with a PEO Company in Kansas City
When it comes to health insurance costs for employees, most owners of smaller businesses will likely agree that they do have to seriously weigh the expense in conjunction with the ROI. The size of a company can sometimes make employer-sponsored health insurance cost-prohibitive. Keep in mind, benefits can equate to as much as a third of an employee's total compensation.
This is where working with a Professional Employer Organization (PEO) can have a measurable impact and actually make health insurance for Kansas City-based businesses far more affordable than it otherwise might be.
RELATED: How PEO Clients Fared When Coronavirus Shut Down the Nation >>
What is a PEO? Simply explained, a PEO offers comprehensive HR services and solutions to small and medium-sized businesses via a co-employment situation. The PEO partner's with small businesses for items such as payroll, benefits administration, human resources, worker's compensation and other business-related functions. Versus a staffing company, a PEO is actually a co-employer and partners with clients to navigate business matters related to HR, payroll, benefits, and work comp and assumes the designation of being the employer of record; filing payroll taxes would thus fall to the PEO.
The Benefits of PEO Health Insurance for Small Business
Because PEOs are the employer of record for larger numbers of employees given their multiple clients, they get access to more favorable insurance rates. In terms of group health insurance in Kansas City, this can equate to monumental cost savings for small businesses. Insurance providers base premiums on employee numbers; it stands to reason that smaller companies will therefore end up paying significantly more in premiums. Partnering with a PEO however, allows small businesses to leverage a much larger "pool power", and so as a result, smaller companies benefit from premiums that are far more financially feasible.
RELATED: 7 Reasons Small Businesses Should Partner With a PEO >>
Some of the other key benefits of working with a PEO for health insurance:
Having access to an expanded health insurance marketplace.

Let's face it, running a business is difficult; there are numerous moving parts and small business owners tend to wear a plethora of hats—and that's just on a slow day. Working with a PEO like Axcet HR Solutions, entrepreneurs get the benefit of our extensive network insights and connections, as we source multiple options with an eye on which provider makes the most sense for each individual company.

Giving employees key health advantages.

Part of being a Kansas City business owner is ensuring that your employees not only perform their required job and are productive in doing so, but also, that they are taking care of themselves and tending to their well-being. Happy and healthy employees promote a positive company culture, and this type of professional environment tends to be a thriving environment. Partnering with a PEO company in Kansas City to secure the best health insurance options, you give your employees a critical advantage when it comes to taking care of themselves.

Ensuring health insurance coverage is competitive.

Here's a typical small business scenario: an employer spends countless hours, if not days, reviewing provider, premiums and plan options, only to be forced to choose one that is more than they wanted to pay. Frustrated and with little time to spare, the employer glosses over any sort of meaningful annual review, and as a result, ends up paying even more the following year. Axcet performs a thorough annual review ensuring that benefits are still relevant and that pricing is always competitive.

Getting help with claims.

Claims being denied unfortunately is not an uncommon occurrence. Disputing claim decisions can be a timely and frustrating process. When collaborating with Axcet, business owners don't have to spend valuable hours trying to "figure it out." We take care of the heavy lifting as far as communicating with insurance representatives and navigating the claims process.

Staying on top of compliance issues.

Laws and regulations at the state and federal levels regarding health insurance and employee-healthcare-related matters can be extremely complex, not to mention, ever-changing. Not being in compliance because some new legislation or mandate was overlooked comes with penalties, potentially stiff penalties. Small businesses just can't afford to be non-compliant. This is where working with a PEO really does save you.
RELATED: Small Businesses Health Insurance and the PEO Option >>
Axcet: A Trusted Partner to Find You Affordable Health Insurance in Kansas City
Small business owners are sometimes expected to be experts in all aspects of their company, including understanding the complex world of group health insurance—this shouldn't have to be the case, nor does it have to be. You have the option of working with a PEO that specializes in matching small business budgets with optimal coverage. Schedule a conversation to learn more about what we can do for you.