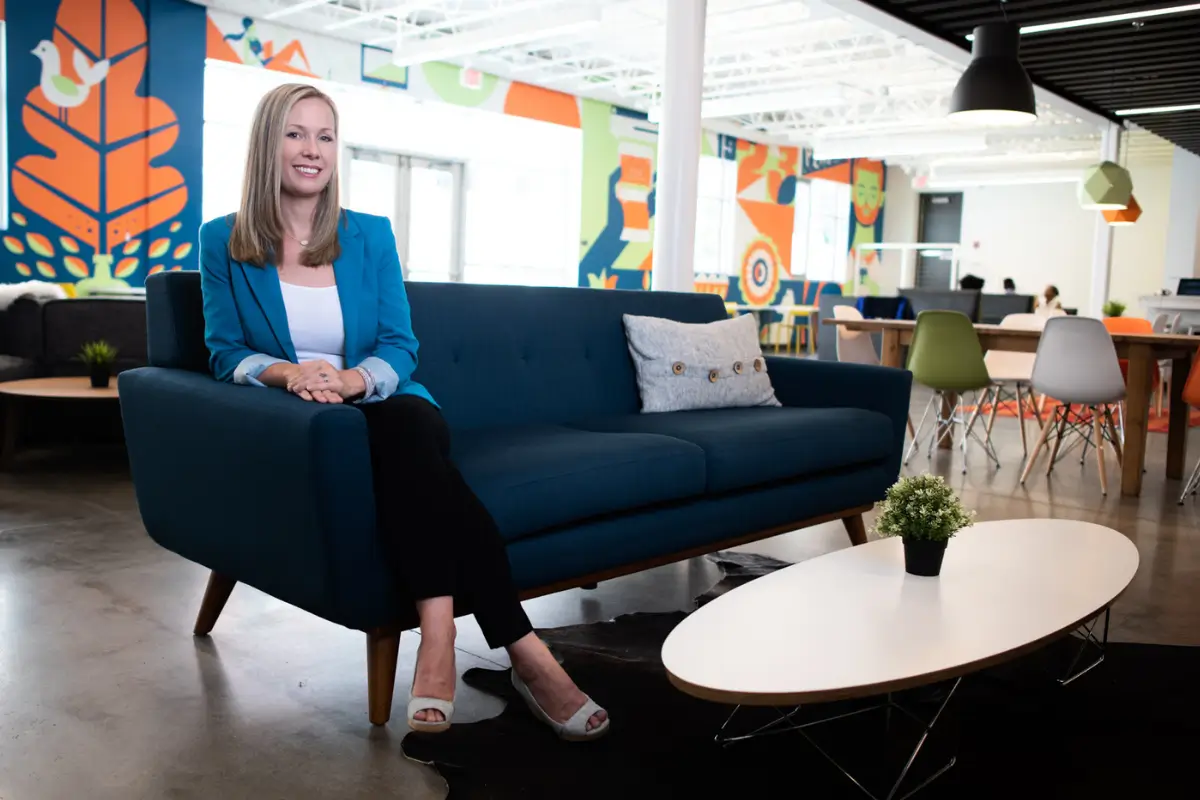 What often happens as small businesses grow, is they experience the inevitable growing pains. People get promoted and consequently assume leadership and management roles. The problem is these people aren't necessarily trained in any sort of management role. They, therefore, tend to lack confidence and this lack of confidence coupled with their inherent frustrations can lead to a less-than-ideal experience.
RELATED: How To Avoid Promoting the Wrong Person >>
In the midst of small business growth, money is allocated to keeping the momentum going and ensuring that growth stays on track; unfortunately, it often happens that earmarking funds for any type of training, management or otherwise, often goes by the wayside. Budgetary constraints make proper training unfeasible. This can have catastrophic results for a growing company.
Among the key concerns of any Kansas City-based small business owner who does intend to take their company to that next level should be emphasizing best management practices—this means offering the proper training to employees who are going to assume leadership positions. But how do you do this if you don't foresee having the budget to develop and implement a comprehensive leadership program?
This is where using a PEO can be incredibly valuable to your business. Numerous PEO organizations offer training services as part of their small business programs. In this way, they can more effectively help steer your team into the future as your company goes through a period of growth.
RELATED: Why Employee Development Benefits Your Team and Your Business >>
The Advantages of Management Training
There are numerous reasons why having a robust leadership and management training program in place can be hugely beneficial to your company, especially as that company strives to grow.
Proper Management Training Encourages Longevity

Those employees who feel empowered in their new roles tend to stay with the company longer than if they were simply thrust into a position with which they were not familiar. In order to retain talent, you have to train that talent. There needs to be a program in place so that managers can adeptly acclimate to their new roles versus just floundering about without a net. With a management training program in place, you convey the message that you are behind your managers and consequently want them to achieve success.

Management Training Programs Help Boost Morale Overall

Why do large companies invest so much in learning and development? Because they know that if they do, their employees are more likely to stay put and thus, their investment will see a genuine ROI.

Large corporations understand that people perform better and are more productive when they feel comfortable in their roles. A thorough management training program is a huge part of achieving that comfort level. And not just for the managers-in-training, but also for the employees whom they train. Overall, morale is higher and productivity is enhanced when you are able to offer training programs to your employees.

Management Training Leads To Teambuilding

Growing your small company is also about fostering relationships between colleagues, between managers, between all employees. Training programs very often will speak to team-building and how important it is to the overall dynamic of a business.

What Happens When You Don't Offer Management Training?

As your small business grows, oftentimes you are faced with having to put employees in new positions, new leadership positions. But are they ready for this type of professional transition? Optimally, you will provide them with training opportunities to help them be successful in their new role. And again, this is where working with a PEO can facilitate the implementation of this type of program and thus make more seamless the transitions that employees will have to make as they move into managerial jobs.

Your Other Options…
As mentioned, you can simply let them flounder about making decisions that may or may not be the right ones; what happens then is you run the risk of being sued should a manager make a mistake. No small business wants to be in this position, especially a small business poised for growth. You are then looking at having to hire an expensive employment attorney to deal with any fallout. As you can see, there is a vicious domino effect in play here all potentially because an employee became a manager without any sort of training.
Enlisting the services of a Kansas City PEO, you get access to not only core management training programs but also, as your company grows, the PEO can assist with refining your vision and mission, interpersonal skills training, change management strategizing, leadership coaching, and compliance training, among a host of other solutions.
RELATED: PEO Services Help Small Companies Thrive >>
Axcet HR Solutions is Here for You
At Axcet, we pride ourselves on the relationships we create with clients. From small Kansas-based startups to mid-sized companies that've been in business for a while, we work with companies of all shapes and sizes. Our programs are custom-tailored for each individual client. And our goal is always to help you grow and succeed. Call today to see how we might assist you.