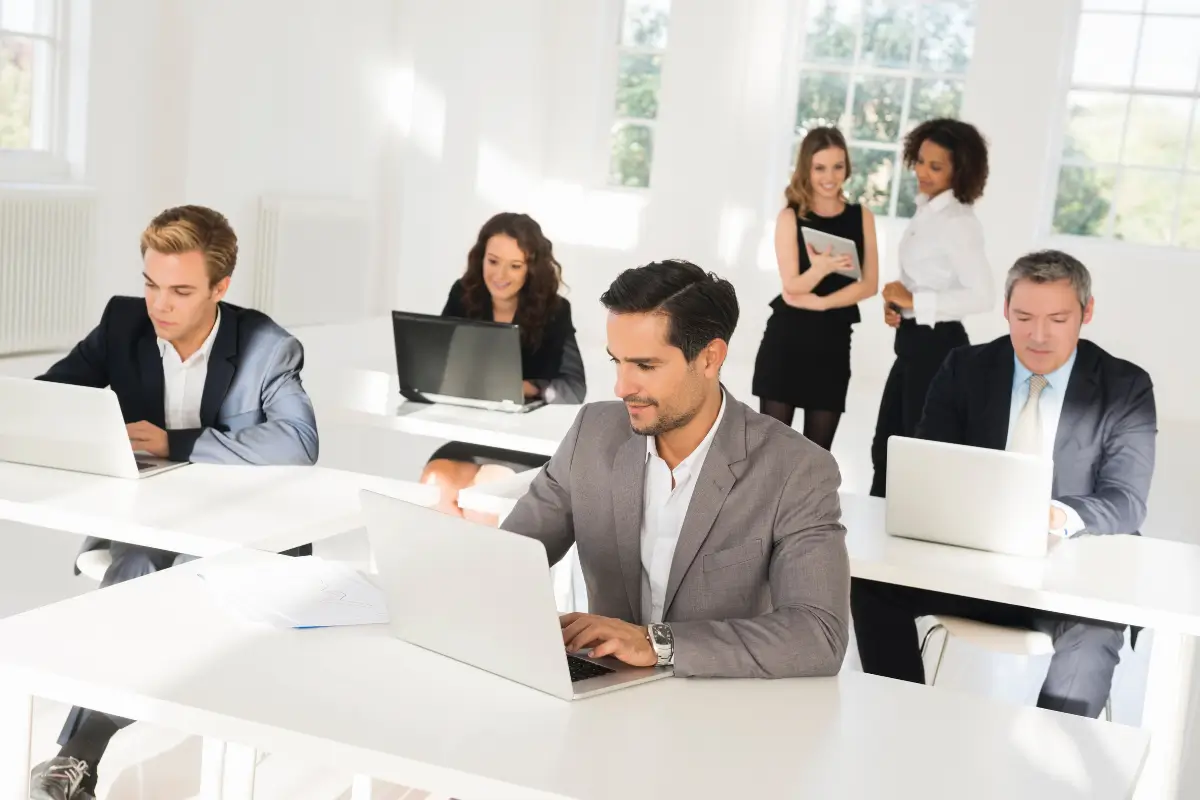 Employee health care benefits, payroll taxes and compliance with employment laws, manager coaching – all of these human resources tasks and many more land on the plates of small business owners and managers.
Yet, almost no smaller company leaders possess all the expertise needed to effectively handle those demands and rarely do they have financial resources to hire deep HR benches.
A professional employer organization (PEO) can change that paradigm. PEOs exist solely to manage essential HR tasks on behalf of small and medium-sized businesses. Companies that partner with PEOs save money, stress and worry while simultaneously gaining expert HR resources, confidence that they are complying with employment regulations and time that owners and managers can use to refocus on business growth.
HR experts at PEOs provide a range of services that fall within four categories:
Human resources
Payroll administration
Employee health benefits
Risk management
RELATED: 8 Reasons To Hire a PEO for Risk Management >>
From a complete suite of HR services, clients work with the PEO to get the capabilities they need most. The outsourced HR functions small businesses commonly choose include:
Recruiting, hiring and retention strategy development
HR policy and employee handbook development
Background checks and drug screenings
Employee relations and employee engagement
Performance management, employee discipline and termination guidance
Unemployment claims processing and appeals
Regulatory compliance management
Axcet HR Solutions – an IRS-certified PEO – offers those services and more, allowing employers to take care of their employees by using Axcet as a robust, outsourced HR department for:

Payroll and payroll tax administration are ongoing jobs that just get bigger, more complicated and more cumbersome as a company grows. A PEO like Axcet can take on both the responsibility and accountability for payroll administration, giving employers peace of mind that their employees will be paid exactly what they earned, precisely when they expect it.
Axcet's payroll services are flexible, secure and provided by a dedicated administrator. Our technology gives client employees 24/7 access to their personal payroll information from any device.
Small business owners turn to Axcet for our expertise in payroll tax administration and payroll compliance.
RELATED: 5 Reasons Small Businesses Should Outsource Payroll >>
The right employee health benefits can create a competitive advantage for employers who want to attract, retain and engage top talent. But most smaller companies can't afford enviable benefits packages – unless they partner with a PEO.
Axcet and other PEOs make Fortune 500-style benefits affordable and manageable for smaller companies by putting all client employees into a single group and taking that large group to the health care marketplace. With the larger group, Axcet has greater bargaining power with insurance providers and can bring back benefits packages that include:
Health, dental and vision
Life and accidental death and dismemberment insurance
Short-term and long-term disability
Health care flexible spending accounts
Dependent care flexible spending accounts
Health savings accounts
401(k) – pre- and post-tax options
Employee assistance plans
As a trusted PEO employee benefits provider and administrator since 1988, Axcet further enhances small businesses' employee benefits offerings by providing benefit plan administration, Affordable Care Act (ACA) management and HR compliance expertise.
RELATED: Why You Should Hire a PEO To Save on Employee Health Insurance >>
Keeping employees safe is both a moral and a legal obligation. It requires proactive, ongoing risk management, both to help prevent accidents and to mitigate claims losses.
A PEO like Axcet can help smaller employers develop safety policies and implement practices that contribute to a safer workplace. A PEO's safety professionals also can train employees to understand the importance of and to follow the established protocols.
Starting with a risk assessment and mock OSHA audit, the safety team at Axcet helps small businesses identify and address safety deficiencies before they turn into problems – or, if a company already has received an OSHA citation, Axcet helps employers understand their rights, responsibilities and options to minimize financial penalties.
PEOs like Axcet also provide workers' compensation insurance and, if a claim is filed, helps the smaller company manage the claim and contain costs.
RELATED: What Is a PEO and How Can It Help Your Business? >>
Small Businesses Retain Control
Hiring a PEO puts extensive HR resources at smaller employers' fingertips without taking away any operational or decision-making control from owners and managers. Small to mid-size employers always retain control over:
Recruiting and hiring decisions
Day-to-day management of all employees
Talent development
Organizational structure and development
Business succession planning
Strategic capital planning
Axcet provides a full suite of PEO services and corresponding expertise to help grow your business. Partnering with a trusted PEO like Axcet for day-to-day HR needs translates to a smoother-running operation, more time for expansion efforts and a higher-performing workforce.