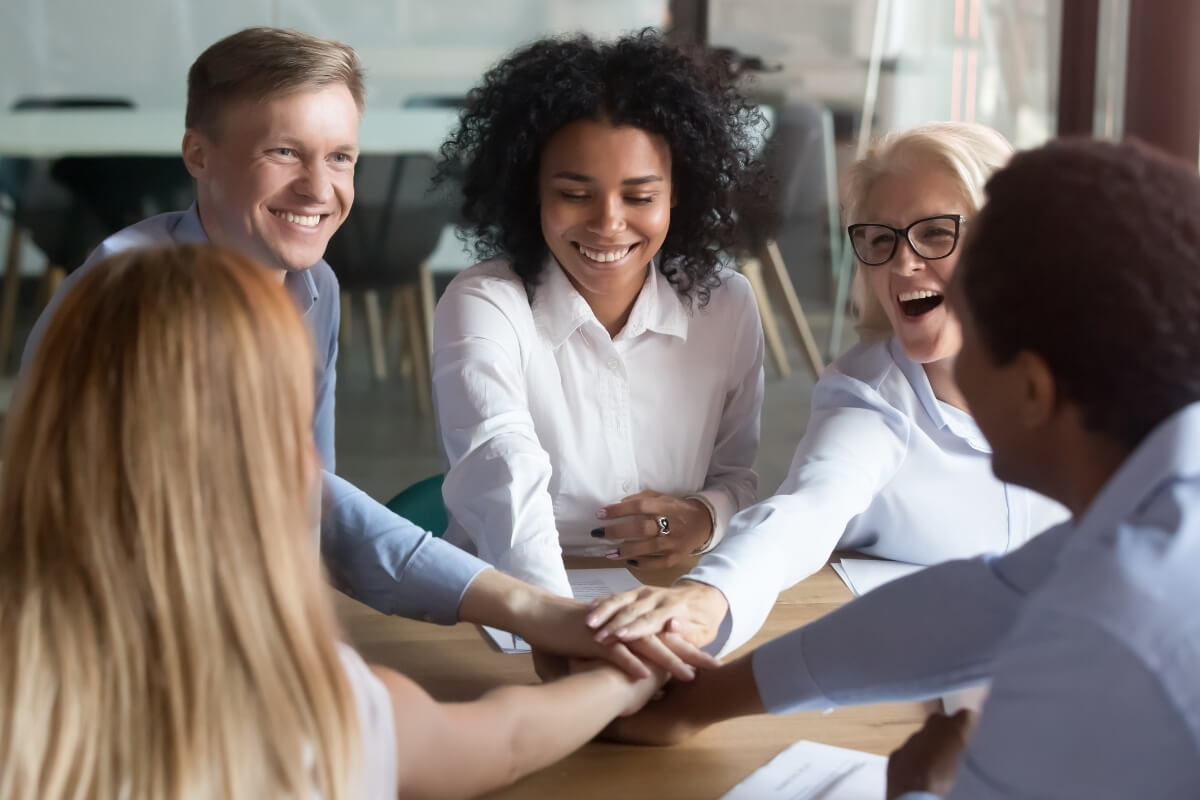 Over the past few years, Human Resources departments have been less likely to distribute employee satisfaction surveys in favor of employee engagement surveys. Why did they make this change and what is the difference between the two? Employee satisfaction surveys reveal workers who feel content with their job and employer and who are less likely to leave, resulting in lower turnover costs. While this is helpful information on the surface, it does not go far enough. Satisfied and engaged employees are two entirely different things.
Why is Employee Engagement Important?
People who feel engaged at work align more closely with the company's values, vision and mission than those who simply feel satisfied. A strong sense of engagement naturally produces a greater urgency to produce high-quality work.
By presenting an employee engagement survey, Human Resources departments can gain a greater understanding of whether employees are giving their best effort or doing just enough to collect their paycheck. These types of surveys ask open-ended questions to uncover employee thought processes rather than just asking for their opinion.
Axcet HR Solutions recently published a post titled How to Select Meaningful Employee Survey Objectives. The purpose of the post is to provide small and mid-sized employers with insights on how to choose the most appropriate type of survey and frame questions to solicit the types of feedback they need. With fewer employees and financial resources, smaller companies rely on employee engagement survey feedback even more than larger employers do.
Related Reading: Money Isn't Everything: How to Motivate Employees When You Can't Afford to Pay Them More >>
Improved Hiring Practices One of the Top Benefits of Engagement Surveys
Department managers and Human Resources departments sometimes assume that employees who do not perform to their capabilities represent an engagement problem when it truly represents a hiring issue. A common mistake during the interview process is for the recruiter or manager to place too much emphasis on the candidate's experience, education, and relevant skills for the position. However, interviewees can check all the right boxes and still be a poor fit for the position and company.
Employees whose values and work ethic align closely with the employer's vision typically demonstrate certain behavioral and personality traits early in the interview process. Small and mid-sized businesses can obtain valuable data from employee engagement surveys by detecting patterns among the responses of top performers. The company can then use this information to help structure the interview process and facilitate future hiring practices. The result is candidates that fit in well with the company culture.
Related Reading: Ask the HR Expert: Employee Engagement and Your Business' Sucess >>
Employee Engagement Surveys Provide a Critical Industry Benchmark
Even when employers understand the engagement level of employees, it is important to compare that information against industry standards. Other companies within the same industry compete for market share and top talent.
When several competitors have higher employee engagement scores, smaller businesses risk losing their employees to these organizations. Axcet HR Solutions offers strategic planning services to assist clients with creating an action plan based on the results of employee engagement surveys. We design follow-up plans that focus on larger themes to improve engagement such as employee morale, retention, and workflow improvement.
Engaged Employees Are More Productive and Less Likely to Resign
Data provided by the Gallup Poll suggests that organizations with engaged employees have nearly four times the growth rate related to earnings per share as companies with non-engaged employees. Employee engagement benefits employers in multiple ways, including greater productivity, a stronger focus on customer service and satisfaction, and higher retention rates. The problem is that many small and mid-sized businesses do not know what to do to reach this level of employee engagement.
The first step in solving any problem is to understand what caused it in the first place and how people perceive the current state of their employment. Axcet partners with small and mid-sized businesses in the Kansas City metropolitan area to create, distribute, and analyze employee engagement surveys that provide the type of results that makes improvement possible.
Related Reading: How to Engage Remote Workers >>
Our Human Resources specialists have seen many clients make the mistake of attempting to improve business metrics across multiple areas without considering the need to gauge the level of employee engagement first. We believe a bottom-up rather than a top-down approach is much more effective in creating lasting organizational change.
Another one of the major benefits of employee engagement surveys is that companies can use the data to increase employee retention rates. Human nature drives people to want to associate with winning teams and growing organizations. Axcet analyzes the results of employee engagement surveys to let clients know where they excel and where they need to improve to reach or maintain a low turnover rate.
Employers should plan to communicate survey results from a big-picture perspective as soon as possible after the time to take the survey expires. Employees want to know that the employer has heard them and will take appropriate actions to improve workplace culture. Waiting too long or not discussing the survey results at all sends the message that completing it was not that important after all. Employees are likely to feel resentful that the employer wasted their time, leading to greater disengagement and potential turnover.
Employee Engagement Surveys Are Fully Customizable
No two small businesses are the same, and their employee engagement survey questions should reflect that. Human Resources consultants from Axcet design questions based on feedback provided by the client and from gaining a deep understanding of the client's objectives. Employers may want to consider keeping some questions the same from year to year to compare results, but they are also free to add and delete survey questions based on company priorities.
Request a Consultation with Axcet HR Solutions Today
Employee surveys are just one of many services our professional employer organization (PEO) offers as part of organizational development and strategic planning. From helping small and mid-sized businesses create mission, value, and vision statements to compensation analysis and succession planning, our team is here to help smaller organizations in the Kansas City area grow and thrive. Please schedule a consultation to learn more about these and other Human Resources administrative support offered by Axcet HR Solutions.