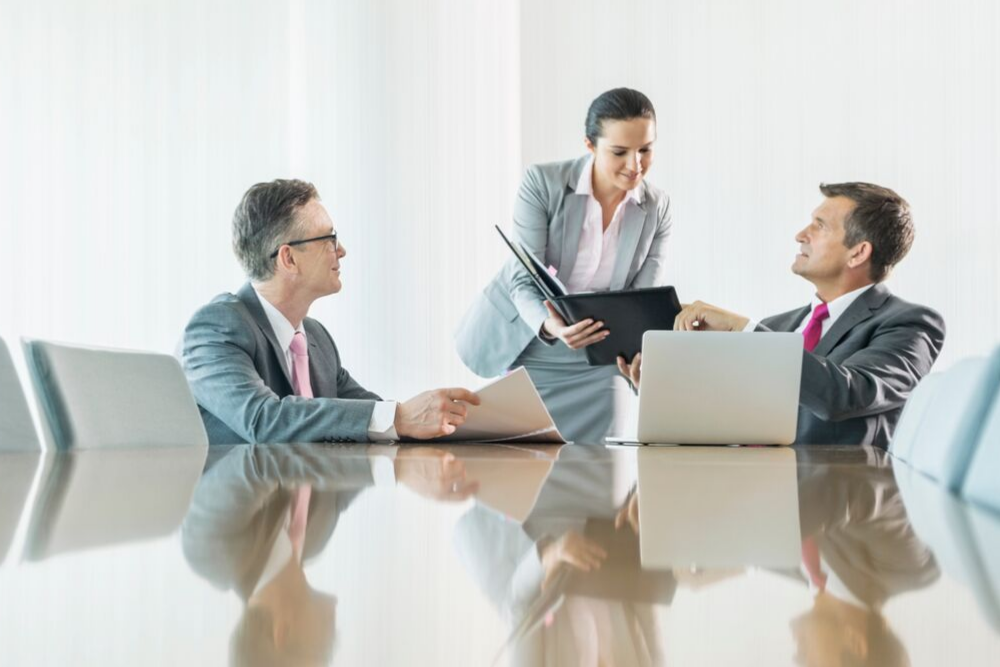 It takes a lot of time, energy and dedication to build a successful business. And just as you needed a strategic map to guide your business from its startup phase to 10, 20 or even 50+ employees, you also need a plan for when you, or a key member of your team, exits the organization.
Succession planning is a strategy for identifying and developing your organization's future leaders. It addresses the inevitable changes that occur as planned (i.e. retirement), but also those that occur by default (i.e. resignation, termination, illness, disability and death).
Why Succession Plans Are Important
Succession plans are critical to the success of your business while going through a leadership change. They work to reduce headaches, drama and lost productivity, while providing reassurance to the entire team.
As critical as succession planning is, it is often overlooked. In fact, a Wilmington Trust survey found 60% of business owners indicated they do not have a succession plan in place. For business owners without a plan, they felt their own death was too far off in the future to need to think about succession planning. They also said they would rather focus on growing their business, instead of thinking about unpleasant life events like disability and death. But life can take unexpected turns. If you ask those who have ever been diagnosed with cancer or became disabled from an accident, they will most certainly say these unfortunate life events were unforeseen and unplanned.
There's no doubt, the day-to-day life of a business owner is busy, but creating a succession plan may be the single largest factor in determining the success of your business during times of change.
Tips to Start the Planning Process
Proper succession planning requires careful thought, consideration and time. Whether you operate a small business, a family business or sit at the helm of an organization employing 100 employees, these tips can help kick of the succession planning process.
Identify critical positions in your organization. The best succession plans are proactive, not reactive. By identifying the most important positions in your organization, which extend beyond yourself and may include presidents, directors, key managers, and sometimes, a critical team member, along with the skills necessary for those positions, you'll be able to find and assess possible candidates. Your business' organizational chart will be helpful at this stage in your planning process.
Keep an open mind. You may believe you need to select the obvious successor — whoever is next in line at your organization — but that isn't always the case. Many business owners are uncertain they have the perfect successor currently employed at their organization. Keep an open mind while assessing possible candidates and remember you can still train and develop a potential candidate as a safety net while you work out your final plan.
Share your plan. As soon as you have a written plan, communicate it with your team. While succession plans commonly change and evolve over time, it is important for your employees to know you have a plan in place for the continued success of the business even when you, or another key leader, are no longer able to manage the business.


Have regular conversations with your organizations' key employees.Have conversations with the employees you've determined are your star performers. Ask questions about their career goals and what it will take to get them where you need them to be. Be prepared, not all of the employees you thought would be a part of your succession plan will share your goal.
Provide additional training to top performers. After identifying your key employees and having conversations with them to be sure your goals are aligned, offer mentoring relationships, training and work on developing leadership skills.
Trial run your plan. Often the best way to put your plan to the test is to have the potential successor step in while the current leader is on vacation. It can provide an eye-opening experience for the potential successor, and an opportunity for you and the individual to gain invaluable experience.
Develop a hiring strategy. Succession planning often uncovers talent gaps in your organization. Use this as an opportunity to come up with a recruiting strategy to build a solid team.
If you own a business, especially a small business, and are not working on succession planning, it's time to get started. As part of our full suite of HR services for small and medium-sized businesses, our experienced HR consultants provide strategic planning, including succession planning.