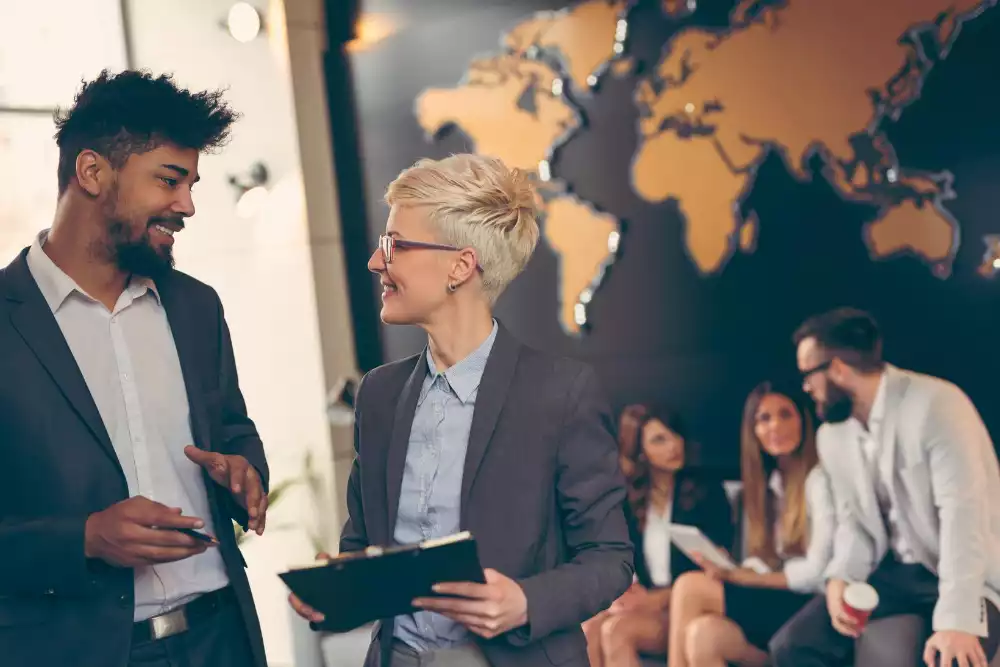 Even in the best of times, creating pay strategies for your small business can feel like throwing darts. And the American workplace has certainly not experienced the best of times since COVID-19 became a daily fact of life.
Four Factors to Create An Effective Employee Compensation Program
Because payroll is among a business owner's highest costs – if not the highest – the decision about how much revenue your company will dedicate to employee compensation is a critical one, coronavirus notwithstanding. Generally speaking, small business owners should consider four factors to create an effective employee compensation program:
The percentage of a small company's budget that gets allocated to employee pay varies by industry and nature of the business. According to the Society for Human Resource Managers, salaries alone can account for 18 to 52% of a company's operating budget. The percentage is higher still when you consider payroll and unemployment insurance taxes, worker's compensation, overtime pay and benefits, as well as owner's pay.
To arrive at an appropriate payroll and benefits expense number, consider industry standards and employee productivity. Average salaries in your geographic region should factor in, too.
Once you've arrived at your payroll allocation, you'll need to determine how much of the total compensation budget you'll spend on salaries and how much on benefits.
Based on what you learned in your examination of pay standards within your region and your industry, establish salary ranges that are as competitive as possible for the roles your company offers. A professional employer organization (PEO) like Axcet HR Solutions can help you assess how the required work, employee education and skill levels, market expectations, significance of the position and other considerations factor into the salary ranges you set for each job.
The federal Equal Pay Act, which requires that men and women be paid equally for equal work, has been around since 1963. But state legislatures have focused new attention on pay equity in recent years, with many of them enacting state laws that require equal pay for men and women for "substantially similar work." Many states have broadened pay equity obligations to include race and other protected characteristics, as well.
A pay equity audit should be part of your compensation planning process to ensure your company has identified and corrected any pay disparities among your employees. Besides being the right thing to do, it will protect your company from exposure to discrimination claims.
Health Care and Other Benefits
Robust benefits, which may include health care insurance, 401k plans, tuition reimbursement, paid time off and others, attract good workers and encourage them to stick around once they're employed. The positive payback you gain from including competitive benefits as part of employee compensation packages makes it well worth investing in them. Again, a PEO can be an ally by giving smaller businesses access to Fortune 500-level benefits at affordable rates.
Compensation Planning During Covid-19
While the four areas above always are essential to a sound employee compensation plan, many small business owners face unprecedented coronavirus-induced revenue challenges that have forced them to rethink their compensation strategies. Smaller companies may have furloughed employees, cut headcount with no intent to rehire, reduced employee work hours, frozen salaries, decreased pay or adjusted their incentive plans in response to declining revenues. Some have taken several of these measures.
A far lower number of small companies have seen surprising growth due to COVID-19. Some of these organizations had to hire new workers or still plan to do so within the next few months.
In either situation – with expectations that COVID-19 will have an impact well into 2021 – small businesses must proceed with caution in their employee pay programs. This is a good time to consider:
How the pandemic may change the company long term.





COVID-19 has proven that smaller businesses may not need to be as tied to physical locations and standard work hours as they have been in the past. Moving forward with smaller worksite footprints, employees who work shortened schedules or fewer workers altogether, for instance, could affect multiple facets of pay. As employers set compensation strategies for the rest of 2020 and beyond, an evaluation of how the company's employment needs and requirements may have changed is critical.




Whether traditional pay practices are still appropriate.
Your pay practices may need to change to reflect differences in how your organization will operate in the months or years ahead. You may find, for example, that greater reliance on freelancers or contract workers helps your company better manage fluctuating revenue as the pandemic drags on. Or, you may consider competency-based pay, a structure that compensates employees based on their skills and experience rather than based on their job titles. Being strategic and open-minded about possible changes in pay practices will provide agility as you figure out your company's new normal.
What employees value most.
COVID-19 will have far-reaching and long-lasting effects on the workplace and on workers themselves. With unemployment at the highest rate since the Great Depression, your workers may place high value on the stability employment with your company provides, even if you must lower your contributions to their retirement plans or aren't able to provide pay raises this year. Benefits they didn't have before also may be important to them, such as mental health resources or greater schedule flexibility that allows them to care for children when their usual childcare resources are unavailable.
Compensation planning will be more important than ever on the uncertain path ahead. A well-thought-out – but also flexible – compensation strategy will help your organization reward employee performance and maintain loyalty and engagement. As you navigate those choppy waters, let employees know what to expect and help them understand, as much as possible, why the changes are necessary.