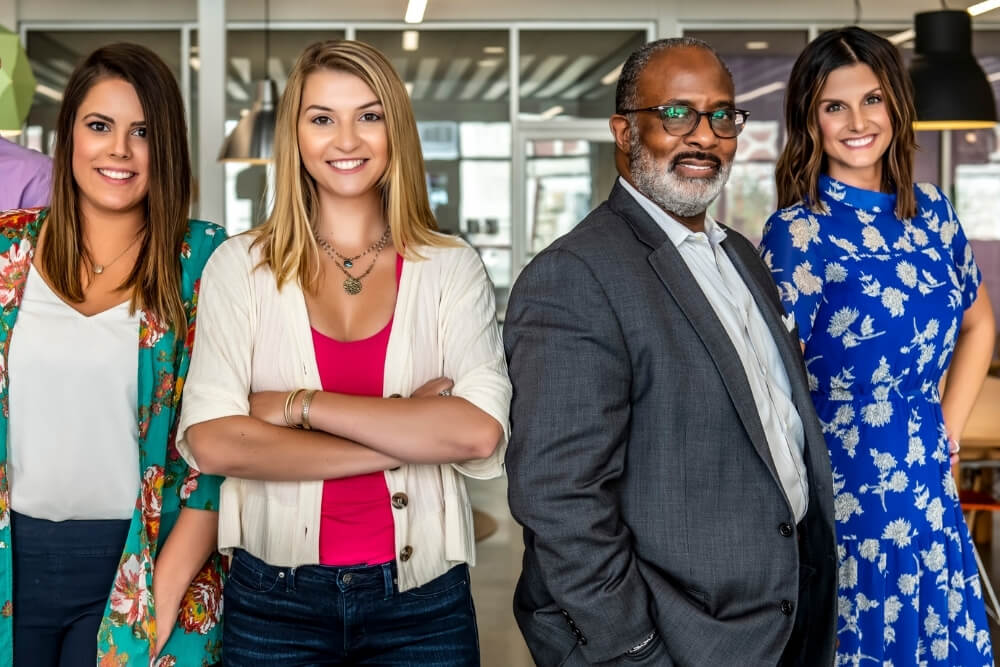 Administrative human resources tasks can be a significant drain on the time and financial resources of small and mid-sized businesses, yet they cannot go undone. SMBs often find themselves in a frustrating catch-22 situation because of this. They must abide by federal, state and local regulations, but that can come at the expense of not pursuing critical business activities, such as acquiring new clients or expanding into a new market.
As challenging as these situations are, the real problem comes when SMBs cannot afford to hire in-house HR experts and instead leaves the tasks to someone without adequate time or training to complete them. When internal staff are not HR experts and handle administrative tasks poorly, it can result in problems with the following:
Benefits administration
Compliance issues
Ineffective recruitment and retention efforts
Unemployment compensation
Workers' compensation
Any one of these issues has the potential to lead to fines, lawsuits, lost productivity and lost revenue. Hiring a PEO for small businesses removes these burdens from SMBs, leaving them to focus on what they do best.
Understanding the Role of a Professional Employer Organization (PEO)
Kansas City PEO companies act as co-employers with clients to provide a range of HR administrative support services including benefits, payroll and risk management. SMBs retain control of the day-to-day operations of their company while outsourcing HR to a PEO.
The National Association of Professional Employer Organizations (NAPEO) reported in late 2019 that the average return on investment (ROI) for SMBs working with a PEO Kansas City is 27.3% annually. Smaller businesses that have a co-employment relationship with a PEO grow up to 9% faster than those that attempt to manage all HR functions in-house.
RELATED: 5 Lesser-Known PEO Services That Can Transform Your Business >>
Axcet HR Solutions has been a leading PEO to businesses in the Kansas City area since 1988. Here are four ways SMBs can respond to the issue of how to reduce costs by partnering with our company.
Purchase and Administration of Employee Benefits
Achieving growth and stability as a company requires attracting and retaining the best talent, which in turn requires offering an attractive salary and benefits package. Because larger organizations have the resources to purchase better benefits, SMBs lose many good candidates at the negotiation part of the recruitment process because they cannot compete.
RELATED: Top Benefits of Outsourcing HR Functions to a PEO >>
One of the many benefits of working with our PEO is that Axcet brings the collective bargaining power of all clients to the table when acquiring health insurance, dental insurance and other important benefits. In November 2018, the American Institute of Certified Public Accountants (AICPA) conducted a survey of adult jobseekers and published some surprising results. Of the more than 2,000 people who responded, 80% prefer strong benefits, such as affordable health insurance and generous paid time off, to a higher salary. SMBs that cannot meet this need will continue to lose top talent to the competition.
Help with the Recruitment Process
Finding quality candidates to apply and interview for open positions is an involved and time-consuming task. The best PEO companies for small businesses work with clients to develop an individualized plan for effective recruitment. This includes such things as managing an applicant tracking system and walking new employees through the onboarding process. Although the decision of whom to interview and hire is always up to the client, outsourcing much of the administrative work to a PEO helps to save considerable time and expense.
Improved Employee Productivity and Retention
Engaged employees who feel satisfied with their employer and position are essential to long-term retention strategies. As more SMBs realize this, they are increasingly turning to PEOs to help improve workplace culture and employee performance. Specifically, PEOs can assist clients with the following:
Create new performance appraisals
Create online resources for employees such as benefits enrollment and payroll data
Design reward programs to recognize employees who put in exceptional effort
Design and implement new training courses
Support clients with ongoing efforts to improve employee performance
The NAPEO also reports that companies partnering with a PEO for small businesses can reduce their employee turnover rate by up to 14% each year. Ongoing turnover creates huge disruption for current employees, not to mention the thousands of dollars SMBs must spend to replace each outgoing employee.
RELATED: 5 Proven Ways to Increase Employee Productivity >>
Outsourcing Compliance Issues
All employers are familiar with the Fair Labor Standards Act (FLSA) since it has existed for nearly 85 years. However, Congress seems to add more compliance regulations each year that employers must abide by or face serious consequences such as fines, business closure, or lawsuits.
With limited resources, keeping up with compliance regulations can be a full-time job in itself. By hiring a PEO in Kansas City, SMBs have the assurance of knowing that HR experts are remaining proactive with compliance issues. Should the employer receive a compliance warning from a regulatory agency, the PEO handles research and correspondence on the client's behalf to close the issue as quickly as possible.
Axcet HR Solutions is a Certified PEO
Comparing PEO companies in Kansas City and choosing the best one to hire is not always an easy task. Certification is one thing that stands out among the best PEO companies for small businesses. Axcet belongs to an exclusive club of just 10% of the 900 PEOs in the United States that have received certification from the Internal Revenue Service (IRS).
RELATED: What is a Certified PEO and Why Does Certification Matter >>
The IRS requires PEOs to demonstrate adherence to stringent criteria to receive its certification. The top criteria include financial stability, organizational integrity, and proven experience that the PEO must demonstrate each year to renew its status as a certified PEO.
Axcet HR Solutions invites employers with fewer than 250 employees to request a consultation to learn more about our HR, benefits administration, payroll, risk management, and compliance services. As a proud member of the Kansas City community for 33 years, we look forward to helping our small business neighbors succeed.