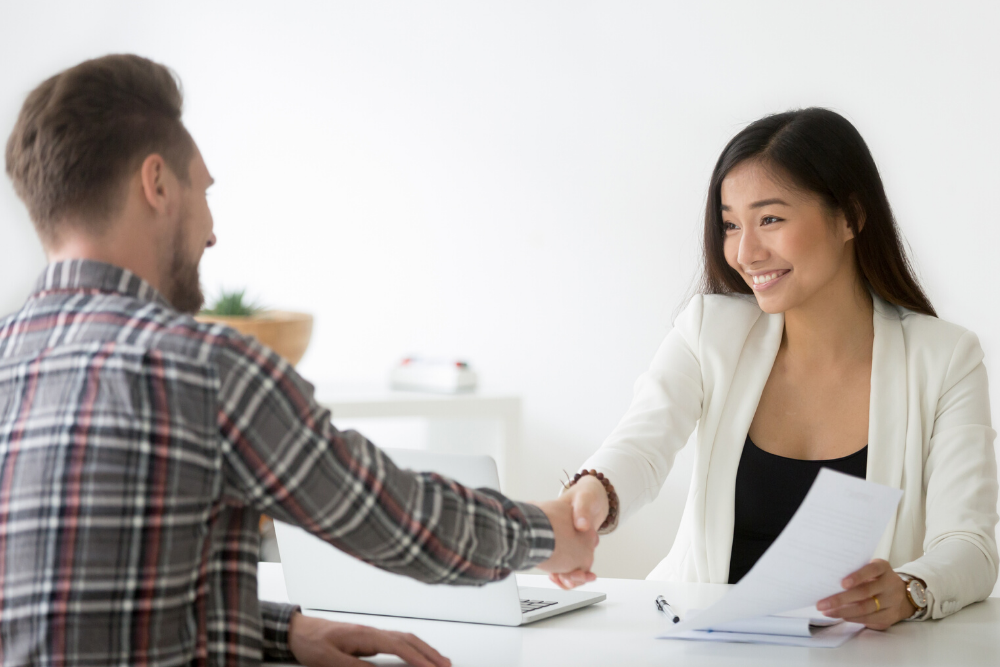 If your job postings often attract candidates whose pay expectations (and qualifications) far exceed your budget, it might be time to take a look at your recruitment process from a new perspective.
3 Reasons Not to Hire the Bright, Shiny Candidate
It happens all the time: a small business or start-up posts a receptionist position in hopes of finding somebody who can operate a keyboard and a switchboard for $35,000 annually and gets a hole-in-one executive assistant candidate who could single-handedly run the company and only wants twice the salary to do it. Business owner gets tempted because the candidate looks great, stretches the budget a little and brings the candidate in at the top of the range. What can it hurt?
Inequitable Salaries Across the Organization.

It's supposed to take an employee a long time to reach the top of the wage scale. When a new employee comes into the organization at or above maximum and other employees are paid according to their years of service in the organization, inequity occurs. And even when that inequity is unintentional, it creates the perception (and real risk) of discrimination based on other factors, like gender and race.

Disengagement is Inevitable.

Employees expect the salary they accept when they join an organization is their starting salary. That is, they assume it will increase with cost of living and merit-based increases over time. When an employee is hired at the top of the wage scale and maxed out on salary on day one, they quickly realize there's no room to grow and begin to lose interest in the organization.

Overqualification May Lead to Underutilization.

Hiring somebody with skills you don't need or tend to utilize can lead to the perception that they're undervalued in the organization and lead to first-year turnover as they seek out positions better aligned with their career trajectory.
3 Ways to Fix the Problem
If you're finding it difficult to hire within the budget for your open positions, revisit the job description, salary range, and job posting to ensure your efforts are intentional and targeting the right market.
Revisit the job description.

Job descriptions are often drafted around a single candidate; perhaps the person who has been in the receptionist role in the past was hired before job descriptions were ever drafted and then advanced her education from Associate's degree to Master's while she was with the organization. As she furthered her education, her skill set grew and she became proficient in many areas of the organization. Now that she has put in her notice or promoted out of the role, a job description needs to be drafted.

The result? Greeting clients and keeping the lobby tidy has evolved to bookkeeping, accounts receivable, accounts payable, customer grievance processing, executive assistant duties, marketing, and some human resources from the receptionist desk. Ensure the job description is drafted based on the needs of the organization and the budget for the position, not the previous incumbent's unique skill set.

Take a close look at the title.

A mistake as small as a mismatching title can make a big difference in the candidates you attract to the position (and their salary requirements). Ensure the title matches by relying on your PEO or using a tool like o*Net to research the job responsibilities commonly associated with that title and adjust until you find the right match. Advertising for a director when you really need a supervisor or a manager is a common mistake.

Base your pay grades on research.

Your PEO has access to salary data for your industry and your area and can help you ensure your pay grades are aligned with your expectations. It's critical that you expect to compensate the candidate you select for the work they do and the only way to know for sure if your budget is realistic is to compare it to what those same employees are making in other organizations in your area.

Conducting a more intentional, targeted search can help you attract the right candidates the first time, saving recruitment costs, reducing turnover, and promoting organizational success, and a professional employer organization like Axcet HR has all the tools and resources you need to do it right.