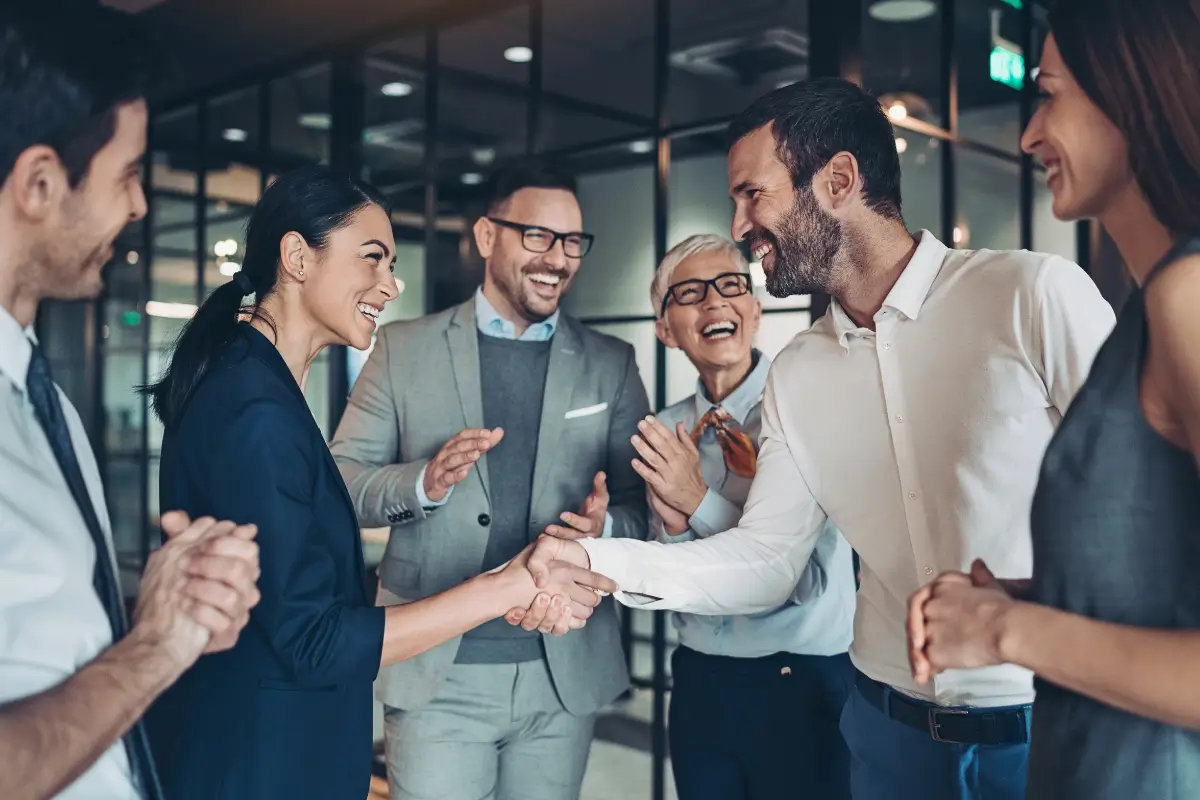 As a small Kansas City business owner, you deal with a lot on any given day. From handling your staff, to servicing customers and dealing with budgetary issues, time is certainly a commodity for any entrepreneur. When it comes to critical HR matters, such as making sure you're in compliance with employee laws and regulations, handling payroll, coordinating employee benefits and working on recruiting and hiring, this can definitely add more to your plate than you might have time for. This is where utilizing the services of a professional employer organization (PEO) can really make a huge difference not only in terms of time saved, but also money saved.
RELATED: Jerry Moore, President of Kansas City-Based Grass Pad Shares His Experience with Axcet >>
More and more business owners in the Kansas City-area are turning to PEOs to handle the human resources work of their companies. So how do you find the perfect PEO for your organization? How do you choose the PEO best suited to your business ideals, goals and model? In this guide, we review not only what a PEO does and the advantages it brings to small businesses throughout Kansas City, but also tips and strategies for finding that perfect PEO for your business.
What is a PEO?
Let's start with the basics, what exactly is a PEO? Some refer to PEOs as co-employers, in that they manage payroll, benefits and other HR responsibilities as related to the employees of a certain company. A PEO organization will generally be staffed with people experienced in matters of employee payroll and taxation, risk management, accounting and other human resource related areas. Versus having an in-house team, by hiring a Kansas PEO you gain the benefit of a scalable HR infrastructure as well as a team of individuals highly skilled in their specific domains working for you while you get to leverage the power of their extensive client network.
Generally speaking, small and medium sized businesses more commonly turn to PEOs. Often, the leaders within a smaller business will be primarily concerned with the core functions of that business. This leaves little time for handling human resource issues. Outsourcing their HR and associated matters becomes advantageous in as much as it saves managers in terms of time, energy, and yes, also money.
Studies and surveys suggest small businesses are as much as 70% more profitable after enlisting the services of a PEO organization. This practice of co-employment really can be a game changer especially for Kansas City businesses looking to grow.
RELATED: How a PEO Creates a Scalable HR Infrastructure for Small Businesses >>
What are PEO Services?
Now that we have the basics down as to what exactly a professional employer organization is, let's take a look at the key services and advantages that a PEO for small business offers throughout Kansas City.
Expanded Benefits Offerings
Especially when you are a smaller business, gaining access to the types of benefits and lower premiums that larger companies enjoy, can be fairly difficult to do. This is because many carriers tend to offer discounts and better deals when a company is able to purchase in volume. In partnering with a PEO, you have the advantage of their vast network of clients and thus their larger buying pool. Why should you think about expanding your benefits offerings? Because in this particular market, where labor is in high demand but short supply, being able to attract top talent with better benefits packages can be critical for a small business's survival.
Better Compliance
Employment laws can be quite complex, not to mention constantly changing. On the federal, state, and local levels, adhering to regulations is crucial for any small business. There are also often head-scratching tax regulations in place that companies need to be aware of and consequently follow in order to avoid penalties and potentially significant fines. A PEO and their experienced staff are well-versed on all small business compliance matters; especially if you are working with a Kansas PEO, you have the advantage of their knowledge of local rules and regulations governing employment matters.
Assistance with Hiring and Onboarding
The hiring process can be time consuming, not to mention expensive in certain instances. If you are dedicating resources to finding and hiring the perfect employees, you want to make sure that you get it right. By working with a PEO business that assists in the various onboarding processes, you decrease the likelihood of employee turnover while increasing the potential for employee long-term satisfaction.
RELATED: Recruiting - How To Get More Job Applicants >>
Risk Management
Some professional employee organizations will offer risk management services. They support your business, for example, in terms of safety best practices. Whether that is understanding OSHA's rules and regulations or helping to mitigate claims losses, they have key people in place who understand everything from how Worker's Compensation insurance needs to be handled to helping you with emergency preparedness to assisting you with PPE assessments. This is one aspect of your company that you cannot ignore; by hiring a PEO, you put yourself in a good position as far as having a safe and risk-free workplace. This is an area that you can't afford not to work with a PEO.
RELATED: 8 Reasons To Hire a PEO for Risk Management >>
Human Resource Services
Beyond the more specific aspects of assisting with employee management, a PEO is also there to help you with such things as workforce planning, mission and vision creation and leadership training. A productive and happy workplace is one in which all stakeholders synergistically come together. This is where a PEO's intervention can be invaluable.
How a PEO Can Really Save You Money
By joining forces with a PEO, you definitely save time, but there is also the added benefit of the money that you save over the long term. Key ways in which a PEO saves you money include:
Retirement Plans and 401(k)s

Establishing retirement accounts and 401(k)s for employees can be a tremendous hassle for many entrepreneurs. When you work with a PEO, you are working with someone who understands the nuances of these types of plans. They will know where and how to get the best options for you and your employees.

Saving Money When it Comes To Compliance

For some business owners, it is almost impossible to keep up with ever-changing regulations pertaining to employment laws. PEOs stay on top of such laws and regulations for you. When partnering with a PEO they ultimately bring you greater peace of mind.

Increase in Productivity

As mentioned earlier, small businesses who work with a PEO organization have reported a near 70% increase in profitability. This can be attributed to a couple of things. Employee engagement for one. PEOs assist in managing employees and thereby help create a more streamlined, not to mention, more transparent system in which employee voices actually get heard. This inevitably increases engagement and happy employees are far more productive.

Well Defined Jobs

Starting from the job description all the way to final job design, PEOs help flesh out exactly what a position entails and what the roles and responsibilities for the prospective employee are going to be. This again, contributes to increased productivity. People get their work done more effectively when they are confident about what exactly their role is.
RELATED: How PEO Services Help Small Companies Thrive >>
When Your Business Should Consider a PEO
As your small Kansas City based business grows, you will inevitably discover that you need more help with human resource functions . But are you at a stage where you can afford to hire an in-house team? Would this even benefit your business? PEOs offer an incredibly scalable HR solution for growing Kansas City based businesses. You might consider hiring a PEO if:
Your focus on growth leaves you less time to focus on things such as payroll, benefits and Worker's Compensation claims.
You're a newer company with a team to hire and therefore extensive needs when it comes to hiring and onboarding.
You are frustrated with the benefits packages and premiums being offered to you.
You are noticing a pattern in terms of HR services not meeting employee expectations.
You don't have people on your team equipped to deal with human resource related matters and can't afford to hire a full-time HR staff.
Your Kansas City, KS or MO business wants to be in the best position possible where human resources is concerned.
How to Choose the Right PEO for Your Business
When it comes to finding the best PEO companies for small business, what do you need to know? That is to say, how do you find PEO partners that will not only have your company's best interests in mind, but that thoroughly understands employment matters and all facets of human resources? Below are some tips and strategies for finding the perfect PEO.
RELATED: 5 Warning Signs of an Unreliable PEO >>
Look into Their Past and Present Work
What sorts of companies and businesses have they been involved with? Ask to speak to some of their current clients. The key is to ensure that the PEO consultants have the knowledge and experience needed to handle your company's HR.
Make Sure the PEO is Certified
You not only want to make sure that they have the requisite accreditations, but you can also look and see if the company you're considering is a CPEO. This means that they have undergone a rigorous assessment process through the IRS. This in turn, means crucial safeguards for you as a company owner. If, for example, something should go wrong as far as tax payments, you would not be liable, rather, the burden would fall on the PEO with which you are working.
Check Out the Benefits Packages They Offer
Benefits extend beyond just quality health insurance. PEOs can get you access to a wide range of employee benefits that will make your company more attractive to top Kansas City talent. Find out what they offer. Things such as vision and dental coverage, life insurance, 401(k)s, as well as short- and long-term disability are all an important part of a comprehensive employee benefits package.
Make Sure They are Listening To You
There's a lot to be said for being able to talk to a dedicated PEO representative. Are they hearing you? Do they have your company's interest at heart? Are they willing to create a plan that works with your needs and your budget. You want to make sure you are working with a PEO who actually listens to what your business needs.
Axcet HR Solutions – Your Turnkey PEO Experts
Axcet is invested in its clients. It's about creating the kinds of relationships that will see local Kansas City, KS and MO businesses through all stages of growth. Among the key benefits of working with the HR consultants of Axcet are:
We have experts in all HR related fields—from taxation to risk management to employee benefits.
We have the buying power you need to get the best benefits for your company and optimal pricing in Kansas City.
We help keep you efficient. No more late nights struggling to finish payroll—we've got you covered.
Isn't it time that your small business enlisted the help of a Kansas City PEO and realized greater productivity, enhanced efficiency and a bigger bottom line. Call today and let's work together!