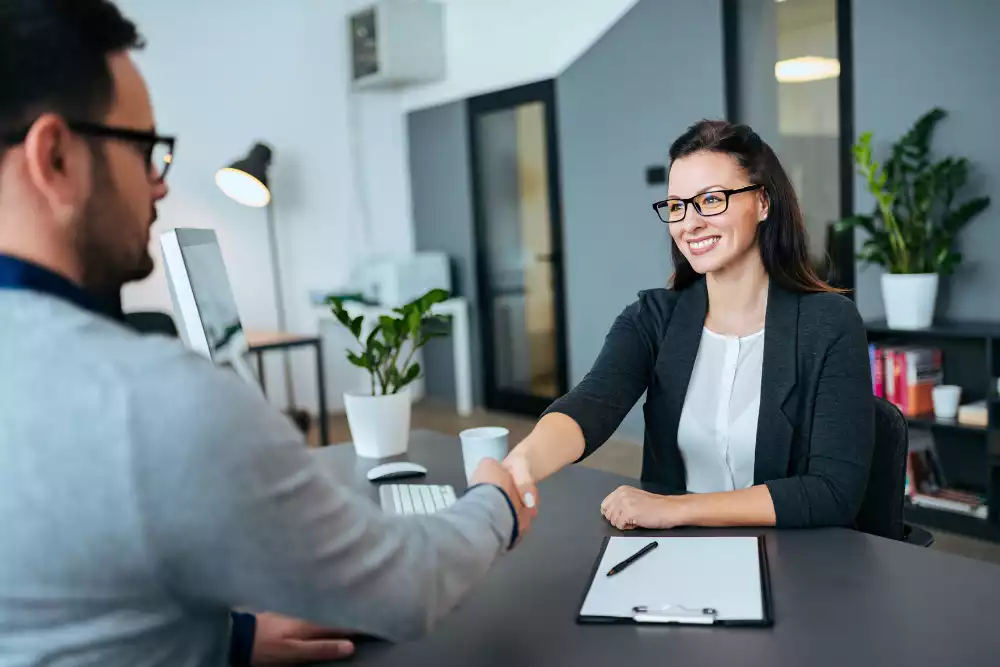 The unemployment rate continues to hold at a record low and more and more employers are finding their job ads are producing fewer job applicants than in the past. In fact, according to Forbes, failure to attract qualified talent is the number one issue on the minds of CEOs. With fewer individuals actively looking for work, the pool of qualified candidates applying for an open position will undoubtedly be smaller, making it difficult to find the right job seekers. In October 2019, job vacancies outnumbered individuals looking for work by 1.2 million.
The good news is there are different strategies employers can implement to increase the amount and quality of applicants. Here are five tips to try today:
Create an Effective Job Ad
If you want to be able to attract and hire top tier talent, you need to put your best foot forward when it comes to making a great first impression. And the job posting is your first chance to make that great first impression; it is your first opportunity to make contact with potential candidates. Done properly, an effective job advertisement allows you to build awareness about your brand and get the word out about what sets your organization apart from the rest.
Evaluate Your Application Process
Is it easy and straightforward or long and cumbersome? According to one 2019 recruiting report, small businesses may be deterring candidates from applying due to their own process. If your organization requires multiple steps on multiple sites, entering the same information over and over again, top talent will drop off during the process. Most applicants search for jobs on their mobile device, making an easy application process that is optimized for mobile a must.
Extend Your Reach
Job boards are websites that connect employers with job seekers. They allow employers to post job ads for available positions at their organizations for job seekers to discover and apply. When trying to extend your reach, take a look at which job boards you're currently posting to. Are they only large boards like Glassdoor and Indeed? Including social networks and smaller, industry-specific, regional or college job boards will improve the visibility of your open position.
Set up an Employee Referral Program
Employee referral programs work great for tough-to-fill positions because current employees may know people in their network who are qualified for the position, but not actively looking for a new job. Also, your current employees know your organization's culture and what it takes to succeed. Likely, they would recommend potential candidates who they feel would excel. Typically, an employee referral program involves an incentive (like a cash bonus) for referring a candidate who is then hired for the position.
Outsource to a PEO, Like Us
Businesses that partner with Axcet HR Solutions for their comprehensive HR needs gain access to Prism Hiring, our applicant tracking system. This powerful recruiting tool reduces the time it takes to hire new employees by 30% or more, and helps expand the candidate pool by posting jobs where candidates are actively looking.
Here are some of the top features of our software:
Streamline Talent Acquisition. Simplify and streamline posting jobs online, receiving resumes and sorting through potential applicants, communicating and scheduling interviews with applicants. Once the ideal candidate has been found, the onboarding process is also streamlined because the new hire's information flows right through to payroll and benefits.
Quickly Post Jobs Online. Our software integrates with dozens of job boards and social networks to post and advertise job listings including Indeed, LinkedIn, CareerBuilder, Craigslist, Twitter and Facebook.
Customizable Careers Page. The hiring modules enable employers to create fully branded careers pages that integrate with their organizations' websites.
Powerful Hiring Tools. Users can even set up customized screening questionnaires, quickly review candidates, communicate with candidates and schedule interviews — all from a single platform.
Our clients consistently comment on how user-friendly our software is, especially because it allows them to post jobs to many different job boards with just one login and organize and manage all applicants from the same place. Right now, many employers report seeing fewer applicants due to record low unemployment, but most of our clients are reaching candidates that may have never seen their job posting through their previous recruiting strategies and are getting more applicants by using our system. To see how Prism Hiring works, check out this webinar on demand.