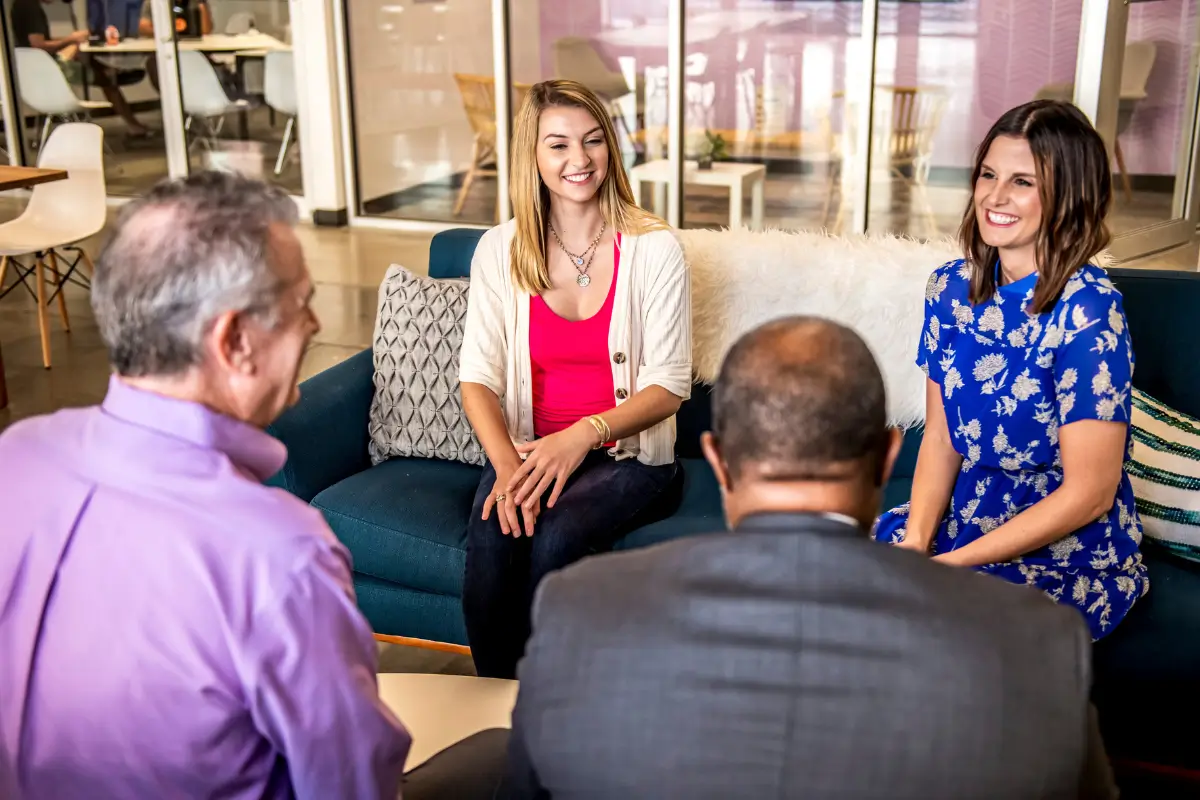 No smaller company can hum along without paying attention to the employees who make the music. Taking care of them is integral to success. Yet, it's exceedingly rare for small business owners to have enough resources to employ an experienced in-house human resources team – which means HR responsibilities often remain squarely on the shoulders of owners and a few senior leaders.
Think about all the HR tasks you, as an employer, have to tend to: payroll to figure, laws to follow, paperwork to file, employees to onboard, retain and develop and a long list of other time-consuming and sometimes-tedious tasks that tug at your time and attention every single day. Then there's the constant question of whether compliance has been handled accurately, effectively and on deadline.
RELATED: 7 Signs Your Business Needs a PEO >>
That's a lot of pressure and intensity for time-strapped small business leaders across Kansas, Missouri and Kansas City who are not HR experts and whose time would better be spent focusing on activities that help their businesses expand. Some, wisely, have decided to shift HR – and the compliance burden that comes with it – to a trusted professional employer organization (PEO) like Axcet HR Solutions.
PEO companies make it easier to be an employer by performing all or some of the small company's HR functions.
Table of Contents
1. Benefits of Working with a PEO
Benefits of Working with a PEO
PEO outsourcing checks a lot of important boxes for busy entrepreneurs, relieving them and their limited staff teams of complex HR duties like payroll and tax demands, HR administration, employee benefits and risk management. Partnering with a PEO comes with other benefits, too:
More time to focus on revenue-generating activities, like customer service and new business development

Instead of distracting company leaders, HR becomes a contributor to strategic growth initiatives when small companies work with a PEO.

Less stress

The experts at PEO companies leverage industry best practices to ensure accurate payroll, reliable legal compliance, premium employee benefits and turnkey HR administration, without small business leaders having to personally devote hours of every day toward achieving those outcomes.

Higher-quality human resources services, because HR is all a PEO does

Reputable PEOs employ experienced, highly credentialed HR professionals and invest in leading-edge technology that allows them to provide a first-rate employee experience. Because PEOs specialize in HR, they understand ever-changing employment laws, trends and best practices that help small companies compete for top talent.

Greater success

Independent studies from the National Association of PEOs (NAPEO

) show companies that hire PEOs grow 7-9% faster, have 10-14% lower turnover and are 50% less likely to go out of business than are small businesses that don't work with a PEO.




Cost savings

NAPEO has documented that HR administrative costs for small to medium-size businesses using a PEO average about $450 less per employee compared to companies that don't work with PEO companies. The Association further reports the average annual return on investment from using a PEO is more than 27% in cost savings alone.

Payroll Services
PEO outsourcing in Kansas City typically starts with payroll services. Without a PEO partner, small business owners never get a break from payroll responsibilities, because payroll is an ongoing, omnipresent facet of business. Your company has to pay employees – accurately and on time, every pay period. Without fail.
That constant responsibility can be risky, too. Mishandling payroll could result not only in disgruntled, disengaged employees, but also in non-compliance fines if your company runs afoul of tax regulations.
The constant demands of payroll – from preparing and administering it to managing payroll tax compliance – consume time you as a Kansas, Missouri or Kansas City small business owner could spend more productively on strategic priorities. A PEO will take on both the responsibility and accountability for your organization's payroll, removing this task from your desk and ensuring payroll is correctly calculated to your company's specifications every time.
Besides managing payroll duties, a PEO takes care of start-to-finish basics like new-hire forms and year-end tax documents, including W-2s. Plus, you don't have to worry about taxes and legal requirements when you partner with a PEO for payroll and tax administration and compliance. The PEO stays up to date on changing regulations, submits state and federal tax contributions on your company's behalf and ensures compliance. Typically, all you'll have to do is provide data and approve your company's payroll – a simple online process.
HR Administration
Relying on a trusted PEO to either support a small, in-house HR staff or serve as your HR department helps you gain cost and time efficiencies, as well as giving you access to a knowledgeable, dedicated HR consultant and cutting-edge technologies.
Kansas, Missouri and Kansas City small businesses most commonly partner with PEO companies for these HR functions:
Recruitment and Retention
PEOs' HR consultants help small businesses develop and implement recruiting and retention strategies designed to help them find, attract and hire top talent. From compliant job descriptions and interview questions, customized offer letters and new hire background checks to screening services and onboarding, PEOs help smaller companies build successful teams.
A PEO can help you prepare for disciplinary or termination conversations, make sure you have the right supporting documentation in place and help you manage additional factors, such as safety concerns that could be created when an employee is fired. You gain peace of mind that difficult employee situations have been thoroughly vetted with seasoned HR professionals.
Equally important, a PEO can assist in developing a culture that helps keep employees engaged and productive.
Organizational Development
A PEO will help you align your HR practices to support your company's long-term profitability. Those expert consulting services ensure your organizational structure advances your growth goals.
A PEO's customized leadership training program improves job performance, protects against the risk of legal claims and aids your company's reputation. PEO companies like Axcet also help you create competitive advantages since most smaller businesses lack the time and expertise to conduct comprehensive training on their own or to create deeply effective employee development programs.
The best weapon against non-compliance with often-shifting labor and employment laws? Clear company policies and regularly updated employee handbooks. These are two fewer worries on your plate when you partner with a PEO. The PEO's HR compliance experts use proven processes to mitigate risks that could lead to expensive fines and illegal or discriminatory HR practices.
A PEO company like Axcet also serves as an unemployment benefits provider, helping clients navigate complex claims.
RELATED: How PEOs Help Your Business Grow >>
PEO Employee Benefits
If your company is like many throughout Kansas, Missouri and Kansas City looking for Fortune 500-level employee benefits at small-business prices, you'll find them with a PEO partner. PEO companies like Axcet often can include clients' employees in a single large group to create buying power with insurance carriers – akin to what major employers offer their workers. This option gives your company access to better coverage than you probably could afford on your own.
PEO employee benefits also include turnkey compliance management and plan administration with options that include:
Health insurance

Group dental and vision plans

Group life and AD&D (accidental death and dismemberment)

Group short- and long-term disability

Employee assistance plans (EAP)

Health care flexible spending and health savings accounts (FSA and HSA)
RELATED: Small Businesses, Health Insurance and the PEO Option >>
Risk Management
Risk management solutions from a PEO help keep your employees safe and your company compliant with workplace safety regulations. A PEO's risk management specialists help small businesses identify and mitigate operational threats, improve safety and minimize losses from workers' compensation claims.
If a workplace accident still happens, as they sometimes do despite everyone's diligent actions to prevent them, the PEO works alongside your company's leadership to restore employee health and safety, as well as normal business operations.
RELATED: 8 Reasons to Hire a PEO for Risk Management >>
Simplify Your Life
PEO companies make it easier to be an employer – especially if your business lacks the resources to employ a robust, in-house HR team, as most small companies do. As a top PEO for Kansas, Missouri and Kansas City small businesses, Axcet HR Solutions' tenured team of HR, payroll, PEO employee benefits and risk management experts have the expertise and answers you need, when you need them. From workforce planning to HR crisis management, our experienced specialists provide HR services that help grow your business.
If you operate a small business and find it increasingly difficult to manage HR internally, schedule a free consultation with Axcet to learn how we can simplify your life. Let us handle your HR – what we do best – so you can concentrate on what you do best: running your business.