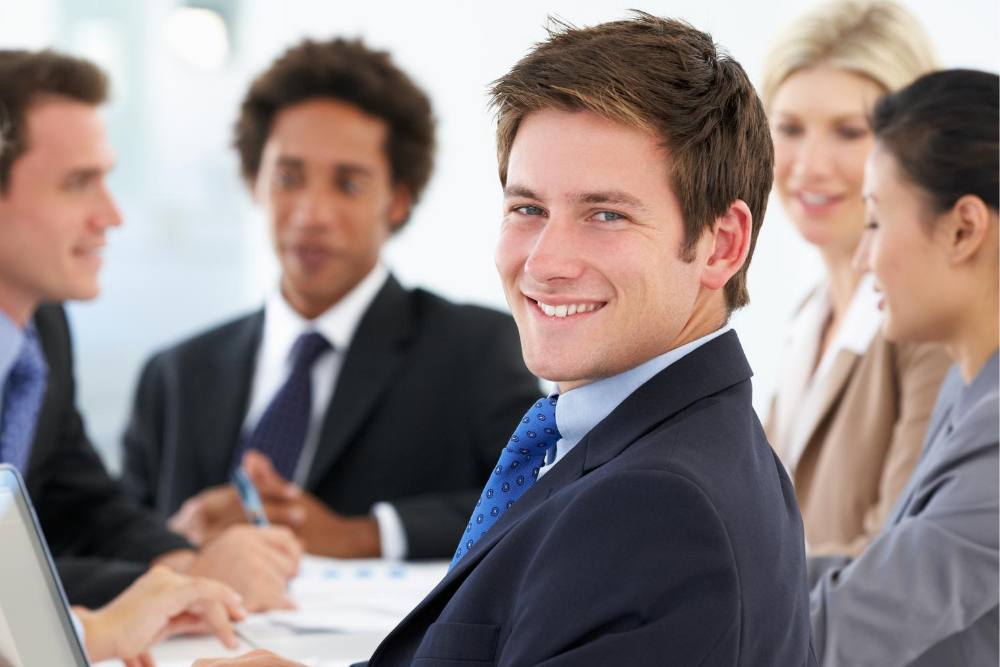 As a small business owner, the selection of your company's benefits program sits squarely on your shoulders. It's a big decision. Benefits are not only among a company's biggest annual costs, but also one of the strongest ways smaller businesses have of attracting and retaining top talent.
Business owners sometimes learn – too late – that the benefits plans they've chosen aren't really affordable or what their employees need. To keep from winding up in that position, here are the nine most common employee benefits mistakes you can't afford to make:
Going it on your own

Benefits plans have lots moving parts, from fluctuating costs to constantly evolving government regulations to changing ideas about the benefits employees want most. And you may not have the expertise or the time it takes to make the necessary deep dive into that information, along with the various premiums, deductibles, co-pays and hospital network details available to your small business.

An internal HR team, if you have one, can be immensely helpful in benefits evaluation and selection. Even then, you and your internal staff can gain from working with a specialist that focuses on benefits administration, trends and compliance. This expert resource can save you time while helping you choose the right plan and manage your premiums. Partnering with a specialist doesn't cost any more than going direct to an insurance carrier, and it's in your best interest to take advantage of the additional support. A professional employer organization like Axcet is one good option.

Letting employees go it on their own

Business owners sometimes wrongly assume that, under the Affordable Care Act, employees can easily find applicable and cost-effective health insurance plans on the individual market. In reality, ACA marketplace health insurance probably will cost both you and your employees more than a group health plan would cost. Employees' choices in the individual marketplace also are likely to be quite limited, because multiple carriers have pulled out. A benefits program your company creates based on your budget and employees' needs has a much greater probability of ensuring workers' welfare and enhancing their loyalty.

Ignoring compliance issues

Numerous federal and state regulations – including those under HIPAA, ERISA, COBRA and the ACA – dictate compliance requirements your small business must follow when you offer employee health insurance. Compounding the challenge of staying in compliance is the fact that these rules tend to change frequently. Yet, if you ignore them or don't follow them correctly, you're putting your company at risk for costly financial penalties. A knowledgeable provider like Axcet will help you stay compliant with the rules that affect your company.

Choosing plans for the wrong reasons

Without fully understanding the differences between benefits plans and costs, an employer's choice may be rooted in incorrect reasoning. It's a mistake, for example, to choose a plan based on:

The easy button. This is signing up for last year's plan because it checks the box quickly and requires little of the business owner's time and attention. It means, however, the employer isn't addressing any changes in the company's financial status, number of employees, changes in employee demographics and other factors that should be considered. It also limits the company's choice of the very options that make a benefits program relevant to the employer's workforce.
Pricing alone. Plans are not all created equal, and pricing by no means tells the whole story. Business owners need to consider several plans and understand the differences between them. It's important to understand, for instance, the network of health professionals available to plan participants, which prescription drugs are covered and what employee deductibles will be.
Pre-conceived assumptions. Employers sometimes assume that a smaller network won't serve employees' health care needs adequately, that an alternative funding option (such as a self-funded plan) will cost too much or that employees will never use this or that benefit. While any of those things could be true, it's also possible they're fallacies. Only by running analyses and asking questions of employees – steps a benefits provider can help you take – can you make decisions based on facts and data.

Thinking there's a one-size-fits-all plan

Employers sometimes forget there's no such thing as a single benefit plan that fits the needs of all workers. If it's financially feasible, employers should offer at least two medical plans that function differently and are at different price points, and then let employees decide which one better fits their personal scenarios. While some employees don't expect to ever use the benefit and therefore want the cheapest option, others may happily pay higher premiums to ensure they have more comprehensive coverage.

Waiting until the 11th hour

Yes, the annual benefits renewal process is daunting. It's why some business owners wait until the last minute to start gathering the information they need to make an informed decision about next year's health benefits. That reaction is a lose-lose proposition: The benefits chosen when it's too late to consider other options will cost more and won't be tailored to your staff's needs. Start talking to your provider a couple of months before the renewal deadline and ask for help early in evaluating your options.

Assuming there's no flexibility in your contribution strategy

Contributing to traditional employee health insurance isn't the only way to provide high-quality health benefits. You may be able to offer a defined contribution plan, which provides each employee a fixed dollar amount they can use to reimburse themselves for individual health insurance costs. This helps the company control costs and still offer good benefits, provided the defined contributions are commensurate with the health care costs employees are likely to incur during a given year.

Failing to take advantage of technology

While most business tasks are automated, many employers continue to administer health benefits manually. The result is a clunky process that takes longer than it should. Moving health benefits to a proven online system – something Axcet can help you do – will make it easier to provide employees with benefits plan information, reduce the time it takes them to enroll in your plan and allow them to directly access their personal benefits information throughout the year, among other advantages.

Not communicating well with your employees

Your employees aren't insurance experts, either. They need your help to understand and choose the options that will best meet their individual or family needs. Don't assume your employees know about either your plan's fundamental benefits, such as annual physical exams, or the add-ons they may be able to choose, such as dental and vision care. When you roll out each year's benefits plan, answer key questions up front, including what their copays will be, what medications the plan covers and which physicians and hospital systems participate in the plan's network. A PEO or other benefits specialist can help you prepare handouts, talking points and other materials, be available to answer employee questions and even make the presentation if you wish.

Don't stop with the annual benefits meeting. Consider making benefits-related communications a part of your ongoing dialogue with employees by distributing information each month to help them manage their costs and continue building their understanding and use of the plan's benefits.