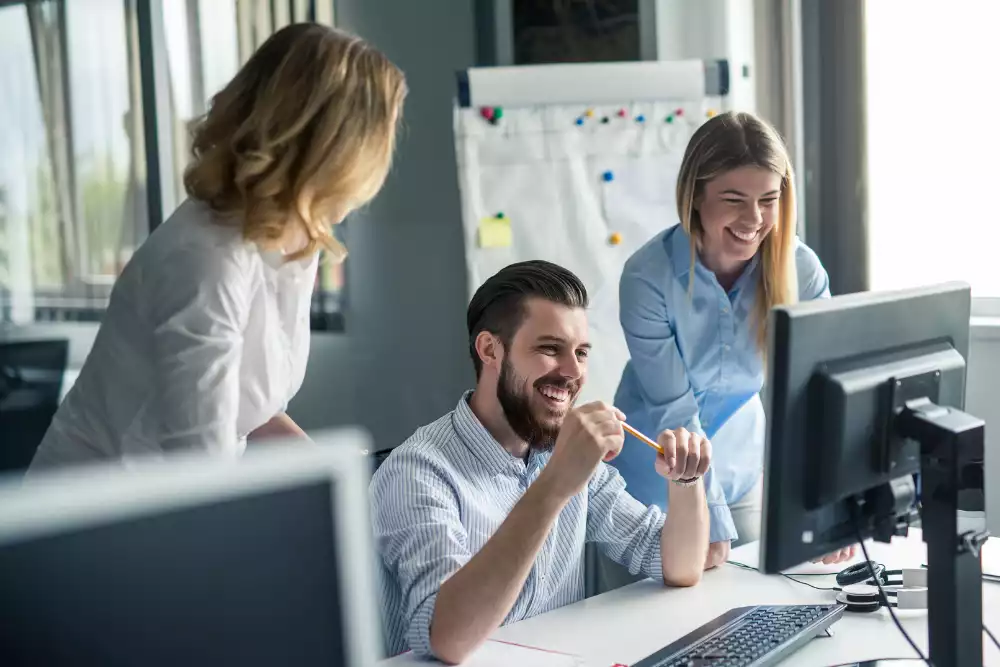 According to a Gallup poll, as many as 60 percent of employees have already quit their jobs mentally, physically and emotionally — but they keep showing up for the paycheck. While a number of reasons come into play, 59 percent of employees believe employers prioritize finances over employee well-being. It makes sense from a business perspective; if you don't prioritize cash flow, you can't make payroll. But finding balance between financial security and employee well-being is critical, and how you communicate it is even more important.
2019 Benefits Trends
One way to help bridge the gap is to find balance when it comes to healthcare benefits. For example, many fitness centers offer discounted corporate memberships at no cost at all to organizations. In this case, your business can stay competitive, communicate a commitment to employee well-being, and perhaps even retain top employees when competitors attempt to poach them out of the organization — and without even costing any money. For more information, read this Ask the Expert: "Is a Gym Membership Tax Deductible for a Business?"
So, what other unique employee benefits are gaining popularity? Here's a quick summary:
Paid maternity leave. As many as 35 percent of organizations are now offering paid maternity leave (and another 29 percent offer paid paternity leave). This gives working mothers more time to recover after childbirth and bond with their newborn baby without foregoing their salary. This benefits the organization, too: It makes it easier to recruit and retain top talent, and helps ensure new moms are well-rested, healthy, and energized when they return to work.
Financial wellness programs. Personal financial stress can wreak havoc on the workplace. Employees who are struggling financially are less likely to receive the preventive services they need (physicals, immunizations, dental and vision exams), which means they may be at increased risk of chronic health conditions, emergency room visits, absenteeism and high healthcare costs. Additionally, financial stress can lead to changes in behavior and attitude, which can have a dramatic effect on the overall culture in the workplace. Finally, struggling to make ends meet may make it more difficult for employees to turn down offers and increase the chance they will leave your organization for more money, even if it isn't substantial. Financial wellness programs can be an inexpensive way to invest in employee wellness (and even save costs in the long run).
Gym memberships. Corporate discounts are a win-win; as noted, the employer can often offer them at no cost to the organization, and the fitness center benefits, too, because employees are incentivized to join their gym over the competition in the area. Gym memberships are an easy way to enter the progressive-benefits arena without a lot of commitment or investment.
Unlimited PTO. Prism HR found that 19 percent of organizations are offering a progressive PTO model, which allows employees to take as much time off as they need or want in a year. While small and medium-sized businesses often shudder at the concept — specifically wondering how abuse is prevented — a Professional Employer Organization (PEO) can help you set up a plan that works (and hold those who don't meet the expectations of their job accountable). Unlimited PTO doesn't cost a thing for most employers, as employees are expected to deliver results just as they would if they had a limited bank to draw from.
Pet insurance. Much like corporate discounts, organizations can offer supplemental pet insurance at no cost to the organization. Doing so communicates you recognize diversity among employees (you likely have some pet parents who want to feel the benefits package takes them into consideration, too), care about employee financial well-being, and want to help.
Other progressive benefits include student loan reimbursement, paid life insurance for employees and dependents, no official work hours, and paid volunteer time. While these are just some of the current trends we're seeing, creativity can help maintain your competitive edge. Starbucks is now offering Spotify Premium memberships for staff, for example, and Google encourages employees to bring their pets to work.
Bringing on new benefits can feel overwhelming, but evolution is necessary to stay relevant as an employer. Not only do you need to find the budget for it and convince the executive team, but long-term plan administration can take a lot of time and effort that could be going toward more important things, like culture and strategy, which isn't always feasible for smaller businesses. That's where Professional Employer Organizations come into play; they give small and medium-sized organizations the opportunity to offer Fortune 500-level benefits by offering expertise and administration at a portion of what it would cost to do it yourself. What would you offer if the sky was the limit?