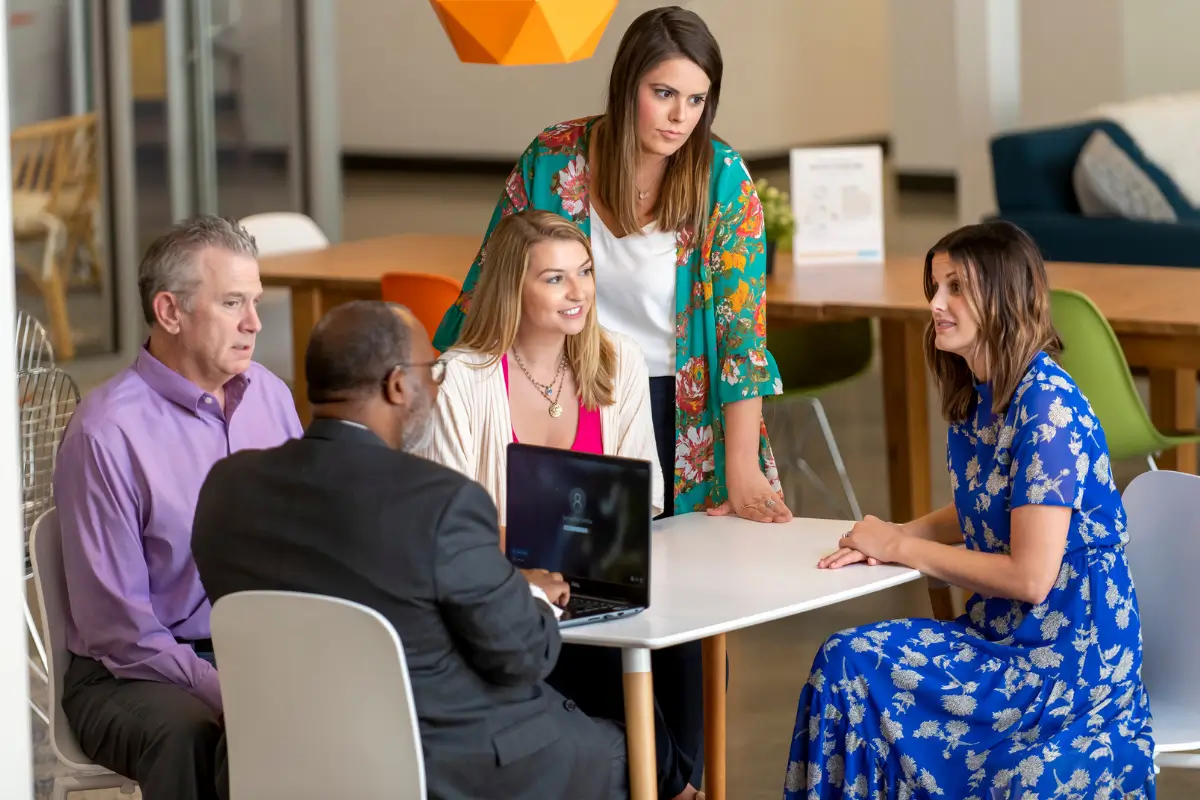 You might be considering hiring an HR person, especially if your Kansas City business is experiencing rapid growth. There are other options, however. You can hire a full-time human resource professional and start to build an in-house HR team, but is that really going to get you the return on investment (ROI) you want? Are there other solutions you might consider versus hiring a full-time salaried employee to handle HR? Solutions that might actually be more cost-effective and more beneficial to your small business?
In this post, we take a look at some of the reasons why you might think about using a Professional Employer Organization (PEO) instead of hiring a full-time HR person. While 2022 could be your year of growth, you want to be sure and pursue a path that is prudent and makes the most sense for your company.
RELATED: PEO Services Help Small Companies Thrive >>
Does a PEO Replace HR?
The short answer here is yes. However, there are scenarios where a PEO still may be a fit. For example, companies that have 50 or more employees might already have an HR person (or team) in place; they may still opt to partner with a PEO. In this instance, the PEO services would complement those services that an HR person provides, ultimately supplementing human resources with their added expertise.
That said, for many small business owners, especially companies with 20 or fewer employees, having a full-time HR person can be cost-prohibitive. It is simply not in the budget, at least not comfortably so. Whereas, working with a PEO will actually help save money in the long run and can provide greater flexibility as your company grows.
Why Working with a PEO is a Better Option
PEO Firms Are Well-Vetted

You have the peace of mind that comes with accreditation and certification. When you partner with a company such Axcet HR Solutions, you know that we've undergone a thorough and rigorous process with the IRS and are therefore designated a certified PEO (CPEO). What this means for you is that should any issues arise as far as employment taxes, the responsibility falls to us to take care of any such situation. A CPEO is a firm that meets certain tax, income and other financial criteria--all highly beneficial to your business.
A PEO Is Comprised of HR Experts
You get a broad range of experts at your disposal. Versus having to hire on a multi-member HR team and bearing the expense that comes with that, with a PEO you have a built-in team ready to work for you. PEOs generally are comprised of professionals who are experienced in all aspects of human resources —from legal matters to compliance issues to employee benefits expertise and beyond.
RELATED: Top Benefits of Hiring SHRM or HRCI Certified HR Consultants >>
The Great Resignation: What This Means for Hiring an HR Person
Data regarding the number of people who quit their jobs in 2021 is staggering. Between April and June 2021 alone, over 11 million people voluntarily left their jobs. We are currently in what has been deemed a "quitter's market." A large exodus of employees is taking place across the country.
What exactly does this mean for your small Kansas City business in terms of trying to hire an HR person right now? There are more HR jobs right now than candidates, it may be a challenge to find a candidate who has the desired experience, education and salary requirements you are looking for. You might say that in light of the Great Resignation and its after-effects, HR applicants are in the driver's seat when it comes to salary and benefits negotiations.
RELATED: How a PEO Creates Scalable HR Infrastructure for Small Businesses >>
On the other hand, if you decide to go with a PEO firm, you get the advantage of all it can offer your business in conjunction with the money a PEO can save you over time. You don't have to compete for those HR professionals who are highly sought after in your industry and market. You don't have to come up with a salary that your company just can't afford right now. Instead, you can work with a well-established, affordable PEO firm that has your best interests at heart.
At Axcet, we have been working with Kansas City area businesses for more than 30 years, helping them manage their HR services, stay compliant with employment rules and regulations, and find the best rates available when it comes to benefits and insurance premiums. We would love to work with you; contact us today.