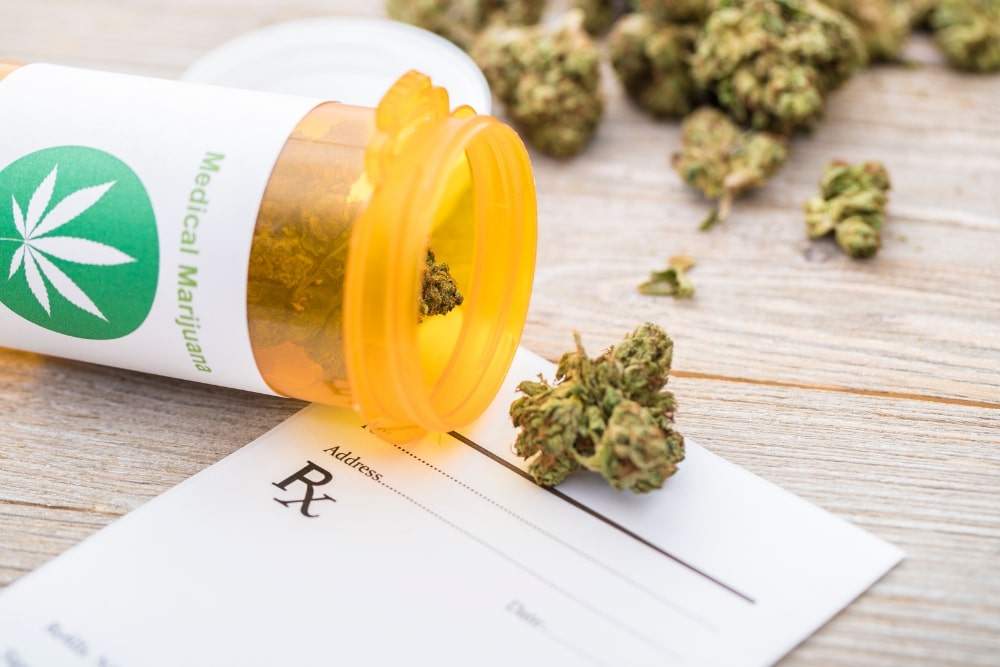 News Update: May 10, 2021
Almost two years after Missouri legalized medical marijuana, its first dispensary opened October 17, 2020. About a half year later, in May 2021, 97,315 of 102,158 medical marijuana patient applications and 24,062 grow licenses had been approved by the Missouri Department of Health and Senior Services. The growing industry in Missouri broke $3M in weekly sales during the week of April 20, 2021, up from the previous record of $2.7M. According to Amendment 2, the ballot issue voters passed by a wide margin in November 2018, a total of 192 dispensaries will be permitted in the state over time.
How Kansas City's Opioid Surge May Impact Employers >>
Missouri residents who have medical marijuana cards from the state's Department of Health and Senior Services may purchase at least four ounces of cannabis from dispensaries each month and grow up to six marijuana plants at home. After receiving a physician's certification, DHSS may issue cards to patients who have these medical conditions:
Cancer
Epilepsy
Glaucoma
HIV or AIDS
Migraines that don't respond to other treatment
Terminal illness
Certain chronic medical conditions
Debilitating psychiatric disorders
RELATED: Eight Things Employers Need to Know in the Era of Legal Marijuana >>
For Missouri businesses, dispensaries' openings mean that, for the first time, some employees may be using marijuana legally. While Amendment 2 prohibits marijuana in the workplace or during work hours, it doesn't address workplace drug testing or change drug testing policies that may have existed before the law passed. Therefore, employers may continue to conduct employee or job candidate drug testing.
Neither Amendment 2 nor any other state or federal law mandates that an employer must allow employees to use medical marijuana in the workplace – even if that employee holds a DHSS medical marijuana card – or allow an impaired employee to work.
The law also does not prevent an employer from disciplining or terminating an employee who tests positive for marijuana use. However, THC, the psychoactive compound in cannabis that creates a "high," can remain in a person's system for a long time. Medical sources differ somewhat on the detection windows, but generally agree that weed remains detectable for five to 10 days in occasional users' blood, urine and hair. For medical marijuana patients, who likely use the drug more regularly, marijuana could be detectable for 30 days or more.
RELATED: Drugs on the Job - What Employers Should Know About Opioids in the Workplace >>
This may be a reason for an employer to postpone disciplinary action when an employee tests positive and instead determine whether the drug test result is connected to lawful use of medical cannabis. Likewise, a failed drug test may no longer be a reason to avoid hiring a job candidate – at least not without discussing whether the prospective worker is an approved medical marijuana user.
If a Missouri employee asks for an accommodation for medical marijuana use, the employer should confirm the worker has a DHSS medical marijuana card and will adhere to all company drug policies, including refraining from marijuana use while on the job.
RELATED: Ask the Expert - Suspected Employee Drug & Alcohol Use in the Workplace >>
What Kansas Employers Need to Know
>Medicinal marijuana is not yet legal in Kansas, but the state took a big leap toward legalizing medical marijuana this year. In May 2021, the state House passed a restrictive medical marijuana bill, but it came too late in the session to be considered by the Senate. The soonest the bill is expected to come up again would be next year.