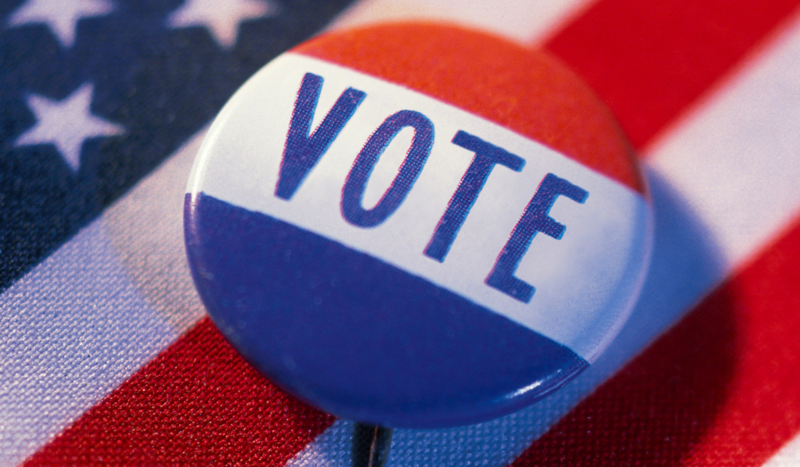 Election Day is approaching. Do you know how your business will handle employee time off requests? Currently, there aren't any federal laws granting employees time off to vote; however, the majority of states do have laws in place. It's important for business owners to review their policies to ensure they are in compliance - violating voting leave laws can result in fines and penalties. Here are four employer guidelines for the upcoming Election Day.
Check State Laws
Currently, 30 states have time off to vote laws. If your business has locations in different states, know that state voting laws vary greatly from state to state in regards to the amount of time allowed off, specific hours of the day and whether pay is required. And even if you don't see your state has requirements, there may be a state administrative regulation or local ordinance. Let's take a deeper look at the states we serve - Kansas and Missouri.
Kansas (Kan. Stat. Ann. § 25-418)
Employees Affected -

All, unless the polls are open for two hours before or after the employee's work shift.

Time Allowed to Vote -

Two hours less the time polls are open before or after work.

Must Employee Be Paid?

- Yes

May Employer Specify Hours -

The employer may specify the time the employee takes off. That time may not include a regular lunch break.

Employee Responsibility -

No advance notice required.

Penalty for Non-Compliance -

Fine up to $2,500.
Download or print the Kansas time off to vote laws here.
Missouri (Mo. Rev. Stat. § 115.639)
Employees Affected -

Any employee who does not have three consecutive hours off during Election Day polling hours.

Time Allowed to Vote -

Three hours

Must Employee Be Paid? -

Yes

May Employer Specify Hours -

Employer may specify three consecutive hours when polls are open for employee to take time off.

Employee Responsibility -

Before Election Day, the employee must notify employer of the intention to take time off to vote.

Penalty for Non-Compliance -

Fine up to $2,500.
Download or print the Missouri time off to vote laws here.
Communicate Your Voting Policy
Business owners or HR managers should advise employees how much voting time can be taken off from work, if it's paid or unpaid, when and if employees must provide advance notice, and if the employer or employee must specify the timeframe for voting. Some states require notices to be posted in the workplace allowing employees to be informed of their rights prior to Election Day.
Encourage Voting, but Don't Try to Influence
It is good practice to encourage employees to perform their civic duty. Even if there is not a state law requiring time off to vote, allowing employees up to two hours of paid time off to vote when insufficient time is available outside of working hours is a good general rule. That said, employers or management should never try to sway employees' votes through communications, incentives, retaliatory measures, or other means of influence. Such attempts could result in legal trouble for your business.
Limit Political Discussions in the Workplace
Employers have the right to make it a policy to not discuss politics while in the workplace, especially during an upcoming election, as long as it does not prohibit political discussion surrounding their work conditions. By limiting political discussions, you can help prevent employees from disrespecting each other for having different political views.
Do you still have questions about your state's time off to vote laws? Turn to Axcet HR Solutions for expert guidance on all time off and attendance matters.
As a business owner, you should have a general understanding of your responsibilities toward your employees and the government. Download our FREE REPORT to find out 17 labor laws every small business owner should know.