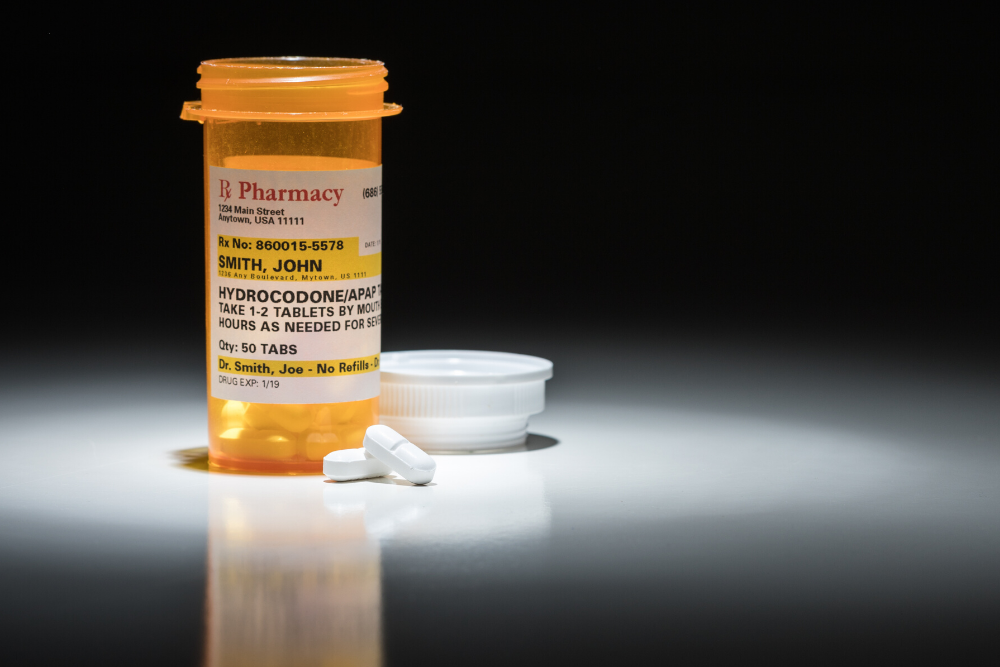 Every day in the United States, more than 130 people die after overdosing on opioids, according to the National Institutes of Health. What's more, an additional 2 million suffer from opioid addiction disorder. As the most widely prescribed type of drug for pain relief and with up to 30% of patients with chronic pain misusing them, it's important for employers to be aware that at any time, a number of employees within your company may be taking some form of prescription opioid.
The Local Impact of Opioids
According to Fox-4 News Kansas City and the CDC, drug overdose deaths in Kansas and Missouri are rising, despite being on the decline nationally. And unfortunately, we may see the opioid crisis in Kansas City get worse before it gets better. Already in September 2017, the Midwest saw a 70% increase in opioid overdoses compared to the previous year, while most states (45) only saw a 30% increase.
In Kansas, eight in 10 overdose deaths are caused by prescription drugs. While the majority of Missouri's drug overdose deaths are concentrated in the St. Louis area, drug prevention and recovery centers in Kansas City, like First Call, are preparing for a spike in opioid abuse cases as national trends show the opioid epidemic moving westward.
Margaux Guignon, a prevention services director for First Call in Kansas City, says, "If you look at what's happened in St. Louis, I would love to say it's not going to happen in Kansas City, but if you look at the national trends, it looks like it's coming … we are going to get hit hard."
For more than seven years now, Missouri has remained the only state without a statewide prescription drug monitoring program in place. These programs work to help spot the abuse of prescription drugs. Without a monitoring program in place, it makes it easier for people who are abusing opioids to get prescriptions for these highly addictive painkillers.
Opioids in the Workplace
Opioid prescription medications, including oxycodone (OxyContin®), hydrocodone (Vicodin®), codeine, morphine and others, are extremely powerful, highly addictive and potentially deadly drugs that can cause impairment at work increasing the risk of workplace incidents, errors and injury, even when used as prescribed. Employees who use opioids can behave in ways similar to someone who has consumed alcoholic beverages. While people often respond differently to opioids, they can cause drowsiness, poor memory, confusion, decreased cognitive functions and impairment of neuromuscular coordination. These effects pose a risk to both the employee using opioids and their co-workers. Employees in safety-sensitive positions including the construction industry, those working in positions that involve driving/transporting or whose jobs involve working from heights likely won't be able to safely perform regular work duties while taking opioids.
Opioids and Workers' Compensation Costs
When it comes to workers' compensation claims, data shows workers using prescribed opioids have significantly higher claim costs than those with similar injuries who are not taking opioids. Higher claim costs may be attributed to an increase in lost wages as the return to work time is often delayed for workers prescribed opioid and possible opioid addiction and dependency treatment.
A John Hopkins University study found the average claim costs associated with prolonged opioid use increase average claim costs by as much as nine times compared to claims for workers treated for similar injuries who didn't take prescribed opioids.
Four Steps Employers Can Take
Partner with Insurance, Medical/PBM, and EAP Providers: Pharmacy benefits managers can help identify injured workers who are getting drugs from more than one prescriber. This helps with early identification of opioid prescriptions and potential abuse. Research has shown pharmacy benefits managers to be effective in decreasing opioid usage.

Re-Evaluate Policy and Testing for Prescription Drugs: According to the National Safety Council (NSC), studies show workplace drug testing is an important safety factor, and when implemented, injuries and incidents drop. For example, when Southern Pacific Railroad implemented drug testing, incidents resulting in injuries dropped from 2,234 incidents the year prior to drug testing to just 322 after drug testing — a 71.2% decrease.

However, workplace drug policies for opioids can be more complicated than those for alcohol and illegal drug use. Employees who test positive may have a legitimate prescription from their doctors for an injury they may have incurred while on the job. Further, they may or may not have a dependency or addiction problem. That said, these factors do not rule out whether the employee can function safely at work.

Invest in Management and Employee Education: Employee and manager education about the dangers of opioids, potential for impairment and risks in the workplace is key. One study found 25% of ER patients who received a prescription for opioids were unaware the drug could be addictive.

Supervisors and managers should be trained to recognize the signs of impairment and how to document and handle situations in a sensitive and confidential manner. Immediate signs include:

Relaxed state of mind and body
Feelings of calmness
Increased or false confidence
Slowed and shallow breathing
Impaired judgment
Itchy, flushed skin
Nausea
Vomiting
Constipation
Blurred vision
Weight loss
Hallucinations
Euphoric mood
Lightheadedness

Additionally, managers should know how the Americans with Disabilities Act (ADA) impacts employee use of prescribed opioids to treat a disability and how to offer reasonable accommodations in these situations.

Ensure Confidential Access to Help and Treatment: Employers should, if possible, provide resources for employees seeking help for opioid addiction, especially those who self-disclose the problem. One place to start is your existing health care plan. It already may offer benefits to your employees, such as drug abuse programs and access to chronic pain specialists, behavioral health professionals and alternative medical treatments. If so, remind employees about these resources.

Prescription drugs can have a major impact on workplace safety, but a strong policy and education programs can help ensure a safe, productive work environment.