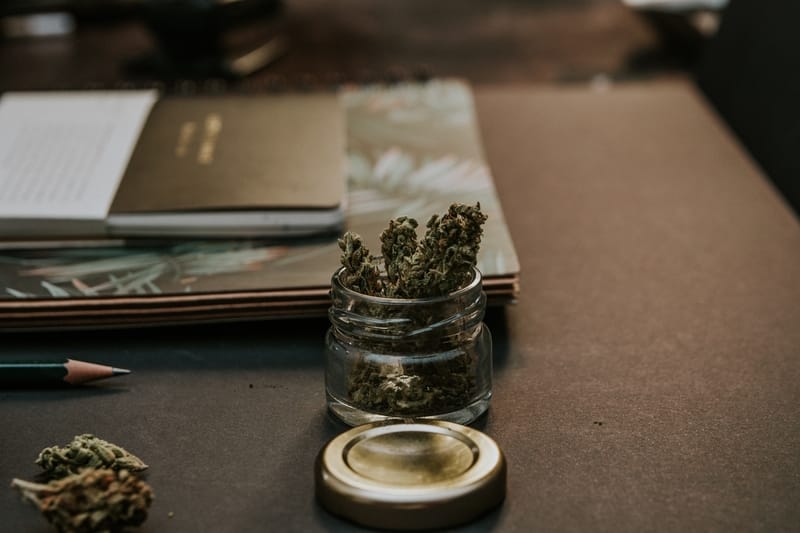 Missouri voters cast their ballots earlier this month with the majority (66 percent) voting to approve Amendment 2, making Missouri the latest state to legalize medical marijuana, even allowing it to be grown at home. Currently, 32 states plus Washington, D.C., have legalized medical marijuana marking a recent trend in voter approval. A Gallup poll showed support for marijuana reached a new high in 2017 with 64 percent of Americans in favor of legalization. When asked specifically about the legalization of medical marijuana, the number in support jumped to 83 percent!
But growing support for the legalization of marijuana, whether medical or recreational, is putting business owners in a difficult spot and leaving them confused about their rights as an employer. Can a drug-free workplace even be enforced? What about drug testing? What can be done when an employee shows up to work high? Let's take a look at Amendment 2, what it is, when it is expected to take effect and what employers should do to prepare.
According to a SHRM study, 94 percent of HR professionals at organizations with operations in states where medical or recreational marijuana use is legal indicated they have a formal, written substance use policy in place. Click to Tweet
What is Amendment 2?
In Missouri, doctors are permitted to prescribe marijuana as a type of medication for patients with qualifying health conditions. Qualifying health conditions include cancer, epilepsy, glaucoma, intractable migraines, conditions that cause persistent pain or muscle spasms, debilitating psychiatric disorders such as PTSD, HIV or AIDS, terminal illnesses, Hepatitis C, ALS, inflammatory bowel disease, Crohn's Disease, Huntington's Disease, autism, neuropathies, sickle cell anemia, Alzheimer's disease, Cachexia, Wasting Disease and any other chronic or debilitating medical condition the physician thinks may be helped by medical cannabis. This list is long and ultimately discretion is left to doctors who have the freedom to prescribe as they see fit. According to Forbes, qualified patients will then receive state identification cards from the Missouri Department of Health and Senior Services permitting them and their registered caregivers rights to grow up to six marijuana plants at home and purchase at least four ounces from dispensaries on a monthly basis.
To see a comprehensive list of state medical marijuana laws, you can view The National Conference of State Legislatures' list on the NCLS website.
When Does Amendment 2 Take Effect?
According to Fisher Phillips, a global employment law firm with offices in Kansas City, employers may not see applicants or employees with valid medical marijuana cards until late 2019 or even early 2020. On December 6, 2018, election results are expected to be certified by the Secretary of State's office making the law "official". Next up, the Missouri Department of Health will have until June 2019 to develop regulations to implement the law. Plus, add in another possible six months to wrap up any additional administrative items.
5 Steps Employers Should Take Now
✔️

Review Drug Policies
✔️

Train Managers How to Identify Marijuana Impairment
✔️

Train Managers How to Handle Accommodation Requests
✔️

Determine Applicable U.S. DOT Regulations
✔️

Double Check for Government Contracts
As an employer, policies should be in place before you find yourself in a situation for which you hadn't prepared. By getting policies in place before those first medical marijuana cards are issued, your employees will know what is expected of them and both you and your managers will know how to react.
Review drug policies, including drug testing, adjust them as needed in your employee handbook and communicate all updates to employees. As an employer, you still have the right to remain a drug free workplace. In a Kansas City Business Journal article, Husch Blackwell Attorney Chris Ottele said a key provision to protect employers can be found in Section 7(d). The provision states "nothing permits a person to bring a claim against an employer for wrongful discharge or discrimination based on the employer prohibiting employees from working or attempting to work while under the influence of marijuana."
Train managers on how to identify marijuana impairment and proper documentation steps. According to the University of Washington Alcohol and Drug Abuse Institute, when marijuana is used in the workplace it not only affects the health and safety of the person taking it, but those around them, too. While marijuana can affect people differently, it has been known to cause short-term memory problems, impaired thinking, loss of balance and coordination, decreased concentration, changes in sensory perception, impaired ability to perform complex tasks, decreased alertness and decreased reaction time. Drug effects can last two to six hours and may make it hazardous to operate heavy machinery or drive a vehicle.
Train managers how to handle accommodation requests by employees who are certified medical marijuana users. Are there reasonable accommodations? Have you determined if the medical use is legitimate? Are forms available which outline parameters for use, such as not being allowed to come to work impaired or use during work hours.
Determine applicable U.S. Department of Transportation (DOT) regulations as they apply to employees who drive and/or have Class C licenses. According to DOT, "The Department of Transportation's Drug and Alcohol Testing Regulation – 49 CFR Part 40, at 40.151(e) – does not authorize "medical marijuana" under a state law to be a valid medical explanation for a transportation employee's positive drug test result."
Double-check for any government contracts your business may have. Federal contractors are governed by the federal Drug-Free Workplace Act, which requires entities contracted with the federal government to enforce zero-tolerance policies regarding the use of illegal drugs in the workplace. Marijuana is still an illegal drug at the federal level, and federal contractors are subject to federal, not state laws.
No Legal Advice
The information and materials on this site are provided for informational purposes only. They do not necessarily represent the position or opinions of Axcet HR Solutions or its employees, and they do not constitute legal advice. You should consult with a qualified lawyer of your choice who is familiar with all of the facts of your situation before making a decision about any legal matter.