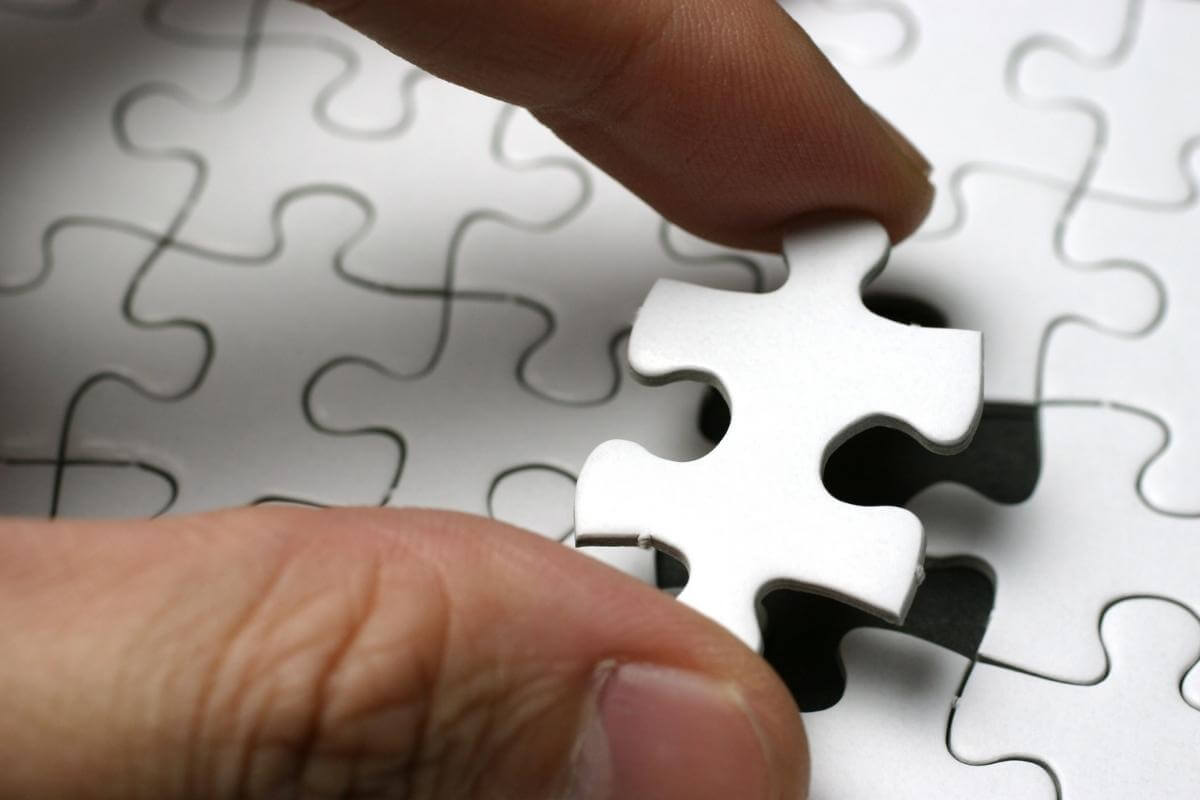 Navigating the realm of HR can be difficult—particularly for small businesses. Lacking some of the resources larger companies have, small businesses sometimes tend to move HR to a secondary consideration or perhaps sideline it all together. And while certainly, you are doing all that you can to keep operations running, to ensure customer service is front and center and to keep your team working together like a well-oiled machine, not placing priority on HR issues can potentially cost you in the long run.
When HR is relegated to "sideline status", ultimately, whether you realize it or not, the company becomes weighed down by unaddressed employee-related issues that seem to crop up on a daily basis. Everything from questions of compliance to what to do when an employee asks to go on extended leave to how to handle trickier health insurance issues can consume the bulk of your time.
RELATED: How PEOs Help Your Business Grow >>
This is precisely why more and more small businesses owners are outsourcing their HR. And this is also why Professional Employer Organizations (PEOs) are becoming a hugely popular go-to solution for SMEs who otherwise have no real answer to the Human Resource conundrum.
How do you know whether or not it is time for your company to work with a PEO? The signs are most likely there. You just need to take a step back, evaluate the big picture of your organization and determine if, in fact, you would net a positive ROI from hiring a PEO. Odds are, it will be well worth the investment and give your Kansas City, Missouri business a needed boost.
The Art of Delegating
Did you know that one of the key causes of business owner burnout is that entrepreneurs are consistently trying to do too much on their own? Delegation in some ways seems to be a lost art where the small business owner is concerned. Be it that they don't trust their team members to handle certain jobs or that they feel they are the only ones capable of accomplishing various tasks, they are burning the candle at both ends and this is simply not healthy for the business owner or for the company.
Delegation is key to the ultimate success of a smaller company. And when you don't necessarily have the HR staff to handle relevant issues, nor do you have the money to dedicate to a full-time in-house HR team, then it makes sense to delegate hereby outsourcing this component of your business. Not only do you get the benefit of an experienced and highly skilled team of HR professionals, but when collaborating with a PEO, you have access to their vast network which directly results in benefits to your business.
RELATED: 5 Warning Signs of an Unreliable PEO >>
A Few of the Benefits of Working With a PEO
A PEO can provide your small company with:
Access to lower insurance premiums. Insurance premiums are based on volume. As a small firm, you probably just don't have the numbers for getting the best deals. PEOs give you the power of volume and the discounts that come with that.
More robust employee benefits to help you attract top talent. Beyond getting you better pricing, a PEO can also help you get more options as far as employee benefits. Being able to offer, for instance, life insurance, dental and vision coverage as well as long-term and short-term disability could certainly be helpful in giving your company the edge in the war for talent.
Compliance adherence. Rules and regulations, both at the federal level and within Kansas City, are constantly changing. A Kansas-based PEO can help you stay on top of all changes and thus enable you to maintain compliance.
Beyond the more practical and functional benefits that a PEO brings, they can also help with strategy and philosophy. Employee issues come up which may not be cut and dry; these might be issues you don't necessarily have experience with. A PEO can guide you as far as the best ways in which to address otherwise unfamiliar territory. Think of a working relationship with a PEO as a true partnership forged to help your business succeed in all areas.
How Do You Know You Need a PEO?
Some business owners may be hesitant to commit to working with a PEO, and yet the signs they need one are fairly evident. Problems are arising and issues are coming up that you simply don't have the capacity to address. Among such signs suggesting that your company could indeed benefit from a PEO partnership:
You Are Losing Top Talent To Your Competitors
Especially now, especially with a labor crunch gripping the nation, not to mention the Kansas City area, job applicants have more choices and can therefore afford to be a bit pickier. This means that they are demanding more from a prospective employer. It's not just about the salary and it's not just about the position—make no mistake about it, benefits do matter to job candidates.
How do your benefits compare to those of other companies in your industry? Are you offering an attractive enough package to be able to entice well-qualified applicants? Understanding where your benefits fall in the grand scheme of things is key, and then knowing what you need to do to enhance your current benefits package is going to be hugely important. This is where a PEO can guide you, negotiate with providers on your behalf and help you recruit Kansas City's best and brightest.
You Have Faced Penalties for Non-Compliance
As mentioned, rules and regulations both at the federal and Missouri and Kansas state levels are changing almost daily it seems. Keeping up with such mandates and changes really is a full-time job almost in and of itself, which is exactly why you need to full-time professional in this area to help navigate this particular terrain.
Understanding how to handle delicate employee issues, such that are protected under the law is imperative. Otherwise, your business could face fines or penalties. This not only hurts your bottom line but your reputation as well. And this is why working with a PEO whose job it is to keep your company compliant is the smart move.
You Are Struggling To Keep Up With Paperwork
Pretty much anything that has to do with your employees, from leave-taking to insurance issues to onboarding is going to have some form of paperwork attached—potentially a great deal of paperwork attached. Your job is running the company; do you really have time to be mired down by mountains of papers? Odds are the answer is no.
The wonderful thing about enlisting the services of a PEO is that they are on top of that paperwork. So not only is there an incredible amount lifted off of your already full plate, but they understand what to look for and thus aren't going to miss anything. If problems do come up where your employees are concerned, documentation becomes critical.
You Aren't Sure Where Certain Employees Stand as Far as Key Performance Metrics
Again, this goes back to the utter busyness of your day. Productivity is central for any company, especially if you are a smaller company and are depending on the individual output of each and every team member. This is why we have employee reviews. But are those reviews effective? Are you truly gauging how employees are performing and how productive they are?
Often times because they are so busy, business owners might miss where an employee is lacking or how that employee might actually be hurting the company rather than helping it. PEOs can help you put more effective employee review systems in place and in this way, enable you to identify where an employee may have skill or knowledge gaps so that you can take corrective action.
It Seems Impossible To Stay on Top of Payroll Issues
Payroll is pretty important; people want to get paid after all for the work that they do. Paperwork associated with payroll can be notoriously complex—not to mention, it seems to proliferate every time you turn around. Then of course there is the tax reporting associated with payroll. You definitely do not want to overlook this aspect of payroll, or worse, do it incorrectly.
Errors when it comes to payroll can be quite costly. Working with a PEO, you not only have a much more streamlined and efficient way of handling payroll, but you are no longer in danger of missing crucial pieces and thereby exposing yourself to problems or even penalties in some instances.
Your Recruiting Process is Inefficient
Recruiting good employees takes a great deal of time, not to mention money. You may be all over the map when it comes to your protocol for recruiting and then onboarding employees. What does your current system look like? Could it use some help?
From creating a clear and detailed job description to handling the screening process, a PEO really can have a major impact on how you go about recruiting people. You are investing a lot into finding a new team member for your Kansas City company; you of course want that team member to be the right choice and one who will likely stick around. A PEO gives you the best chance of finding that ideal employee.
Your Workplace Is Not a Totally Safe Environment
Workplace safety is of paramount importance. When accidents happen not only does it usually cost the company money, but it undermines morale in general. A PEO has safety experts as well as experienced claims managers. They know the rules and regulations, and they can guide you toward a healthier and safer work environment.
From ensuring OSHA compliance to instituting a whole-office safety program, a PEO will identify where things are broken as far as safety goes and work with you to fix them so that you can ensure your team that they work in a safe atmosphere.
RELATED: PEOs Are Not All Created Equally - Here's How To Choose Wisely >>
Axcet HR Consultants: Making a Difference in Kansas City
We specialize in helping small businesses create more productive environments that are conducive to better manager/employee relations. Your people are central to your success. Handling employee issues without really being sure of rules, regulations and best practices will not lead to optimal results. Whereas working with a highly experienced PEO firm really can get you where you need to be. Contact us today to see how we might best serve your Kansas City business.