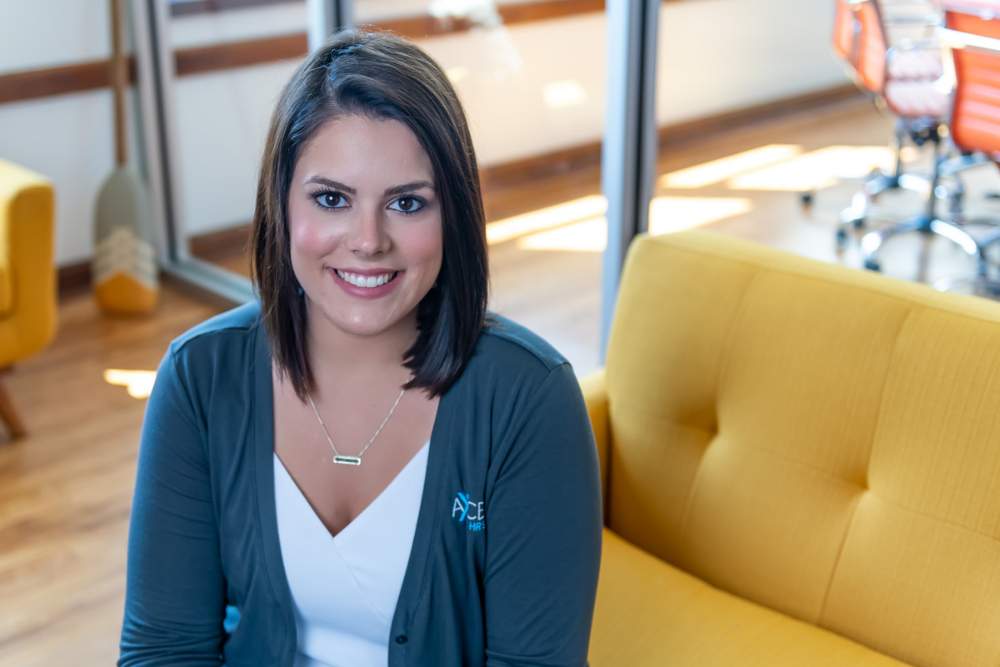 Succeeding as a small or mid-sized company in today's business climate is not an easy task. This is especially evident in the human resources department. Between the challenges of navigating the pandemic and dealing with changing employee expectations and employment law, human resources representatives are more overwhelmed than ever. They feel pulled between needing to complete time-consuming administrative tasks and engaging in revenue-producing functions for the company.
The more time human resources representatives spend on routine but necessary administrative work such as compliance issues, the less time they have for everything else. Functions such as developing HR strategy and other big-picture tasks fall by the wayside and the business never seems to get ahead. Once company leadership realizes they do not want to hire more HR staff or overwork the ones they already have, the next logical step is to consider PEO solutions in Kansas City.
Business That Experience These Five Indicators Are Ready for a PEO
Axcet HR Solutions understands that deciding to work with a PEO company in Kansas City or knowing the right time to hire one isn't always easy. In our experience, SMBs that experience at least some of the five indications we outline below are ready to make the move.
Business Growth Is Stagnant or Moving Backwards
Depending on the size of a company and how many HR employees it has, HR representatives can spend up to 16 hours a week just on administrative tasks. With compliance issues becoming increasingly complex all the time, this number will only increase. For companies to grow and thrive, HR representatives need to have adequate time available to devote to employee relations and engagement, HR strategy development, and operations management. Turning over some or all tasks to a PEO is the most efficient way to make this happen.
Lack of Employee Engagement
Employee engagement refers to the practical and emotional commitment employees have towards their position and employer. A simpler explanation is that employee engagement equals employee experience. Large companies and corporations often excel in this area because they have the resources to devote to it. Just how important is employee engagement? Consider these statistics:
Nearly 75% of employees admit they do not feel engaged at work
Collectively, employers lose over $11 billion dollars annually in employee turnover costs
Businesses with engaged employees outperform those with non-engaged employees by over 200%
RELATED: How To Conduct an Employee Engagement Survey >>
HR representatives act as an essential neutral party between employees and managers. Employees who lack trust in senior management and have no one else to turn to because HR is too bogged down in administrative work quickly disengage. Lack of employee engagement impacts productivity, morale, and ultimately retention rates. The best PEO companies for small businesses understand this and have the resources to turn things around for their clients.
Keeping Up With Compliance Issues
January 2021 brought not only a new year but a new presidential administration. This created a double-whammy for employers in terms of new compliance regulations. Some specific compliance trends that have already emerged include:
COVID-19 workplace safety regulations imposed by federal and state governments.
Paid leave requirements related to COVID-19 under the Families First Coronavirus Response Act.
Minimum wage changes in several cities and states, including Missouri. As of January 1, 2021, the Missouri Department of Labor and Industrial Relations mandated a minimum wage increase from $9.45 to $10.30 per hour. The new minimum wage law has several exceptions that can be confusing for SMBs.
New non-discrimination laws such as those related to sexual orientation.
RELATED: Small Businesses, Health Insurance and the PEO Option >>
Compliance issues protect employers and employees but are also one of the riskiest areas in terms of making mistakes. Busy HR representatives may simply forget to attend to some tasks or not have enough information available to handle the issue correctly. Axcet's team of experts has the experience and tools available to handle all aspects of compliance.
Rising Cost of Providing Employee Benefits
SMBs need to offer attractive benefits to compete with larger organizations for top talent. The problem is the cost of certain benefits, such as health insurance, has increased so much that SMBs can no longer afford to offer them even when mandated to do so. Insurers routinely offer volume discounts to larger employers that they do not offer companies needing coverage for a smaller group of employees.
The ability to obtain discounts on group benefits normally only available to large employers is a leading advantage of working with a PEO in Kansas City. As a co-employer, Axcet brings the bargaining power of all our clients together to negotiate the lowest prices for employers and the most robust benefits for employees.
RELATED: 3 Ways Your PEO Should Be a Strategic Partner >>
Problems with Recruiting and Retention
Recruiting skilled and experienced employees who are a good fit for company culture is a priority for most companies, regardless of size. SMBs are at a distinct disadvantage in this area because their staff often lacks the time and resources to compete with larger businesses for the best employees. Here are just some of the tasks Axcet offers to assist clients with recruitment efforts:
Creating compliant job descriptions
Tracking applicants via our proprietary software
Creating customized job offer letters
Running background checks and arranging pre-employment drug testing
Creating onboarding resources
We also offer consulting services about the recruitment process for clients who would like additional assistance. Examples of how we can help include advice on how to create an attractive job description and where to post it to attract the best pool of applicants.
RELATED: 5 Warning Signs of an Unreliable PEO >>
Axcet also understands that finding great employees is only half the battle. SMBs must also be able to keep them. We work with clients to develop retention strategies such as clarifying what the employer expects of employees, providing opportunities for employee growth, and ensuring fair and equitable treatment across the board.
Axcet HR Solutions is a Top-Rated PEO in Kansas City Area
As a professional employer organization (PEO) serving small and mid-sized employers, Axcet works as a co-employer assuming responsibility for HR administrative tasks. Our specialists can also assist with larger organizational development issues like creating mission, value, and vision statements, organizational structure review, and management strategy changes.
RELATED: What is Co-Employment? (Yes, You're Still the Boss) >>
Schedule a Consultation with Axcet HR Solutions Today
Axcet HR Solutions offers a full suite of human resources, risk management, employee benefits, and payroll administration to small and medium-sized businesses in Kansas and Missouri with fewer than 250 employees. Not only can working with Axcet relieve your administrative burden, but SMBs stand to save a significant amount of money in overhead costs every year by outsourcing HR functions. Employers in the Kansas City area may contact Axcet at 913-383-2999 or complete this form to request a callback.