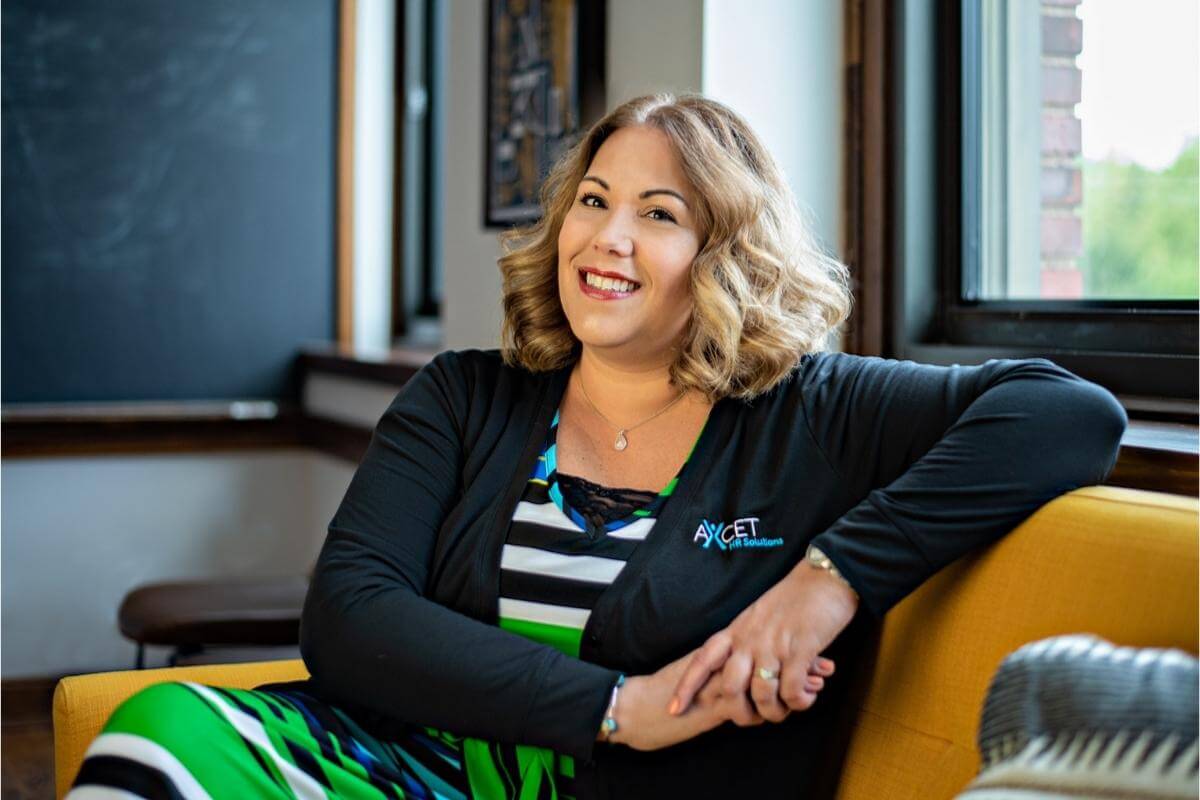 Running a small business requires the ability to handle multiple things at once; it requires strong leadership skills, the ultimate "people" skills and, add to that, an often-intense creative approach to problem-solving like no other. As you can see, this can be a relatively tall order to fill. And yet annually over 600,000 new small businesses start up each year. Nearly half of the country's workforce reports to a small or medium-sized business each day, and that is a very good thing!
RELATED: 5 Questions To Ask in Your Quest for the RIght CPEO Partner >>
With so many SMEs keeping the business backbone of the nation chugging along, it is important that companies get the help they need in order to ensure that operations flow smoothly. Company owners and leaders are understandably inundated with the everyday tasks of operating a company, and so if there are solutions available as far as helping to reduce some of the responsibilities which fall on leadership's shoulders then it makes sense to explore what such solutions might entail. This is where working with a Certified Professional Employer Organization (CPEO) can not only help streamline workflows but also save you money in the long run. It truly can be a win-win situation when you find the right Kansas City-based CPEO with which to partner.
Why Use a Certified Professional Employer Organization?
Let's clear up some confusion first. While there are a number of human resources specialists and firms out there to which you can outsource the various tasks associated with HR, there is a critical difference between Certified PEOs and those not certified companies.
A certified professional employment organization is one that has undergone a fairly rigorous certification process. Versus a non-certified firm, a CPEO has applied with the IRS to gain this certification by way of meeting a series of standards. The standards which the applicant for certification must meet include:
Audit

A thorough audit of financial statements as performed by a third-party CPA.

Employment Taxes

The CPA must also provide documentation proving that all employment taxes have been paid on time.

Working Capital

Proof of positive working capital.

Background Reports

For those responsible for paying the employment taxes, background reports must be provided.
Hire a Professional Employer Organization (PEO) in Kansas City
Let's say a company hires a professional employer organization (PEO) and pays that firm accordingly. If for whatever reason the PEO does not submit employment tax payments, the IRS could hold the client company liable. On the other hand, when a Missouri business enters into a contract with a certified professional employer organization (CPEO) and pays their invoice, the CPEO becomes solely responsible for paying those taxes. It is a measurable burden lifted off the client's shoulders, and because they are dealing with a certified entity, the client has the peace of mind that comes with this added protection.
Not to mention, because the CPEO has undergone a reasonably intensive certification process, there is the bonus of knowing that you are working with a company that has positive working capital, an excellent financial track record, and also one that has a history of making tax payments exactly when those payments are due. The transparency factor is critical here.
RELATED: CPEO vs PEO - How a Certified PEO Protects and Safeguards Your Business >>
Kansas PEO
The issue of a wage restart is essential as well. A wage-base restart occurs when, for example, a company signs on with a PEO mid-year. The federal employee identification (FEIN) number thus associated with employment taxes for that client changes. Even though the client has been paying federal employment taxes up to that point, the PEO is now viewed as a new employer, so essentially, double taxes will have to be paid. When using a CPEO, however, this is not the case. The wage base does not start over, and therefore there are no double taxes paid.
Related: 7 Reasons Small Businesses Should Partner with a PEO >>
10 Benefits of Using a Certified Professional Employer Organization
Understanding the differences between a Kansas City certified professional employer organization and one that is not is essential when it comes to the "why" of hiring this type of company. Why hire a CPEO? Why would you spend the money? Why will this be a more beneficial approach to HR? And also, how do the benefits of using a CPEO equate to a positive ROI? Below are ten key benefits of using a CPEO for your Kansas City, MO or Kansas City, KS business.
Compliance Support

Rules and regulations at the federal and Missouri state levels can change almost daily, and it seems when it comes to HR-related issues, payroll, and employment taxes. Understanding these regulations and, what's more, effectively being able to navigate them are critical. A CPEO provides compliance experts to have the peace of mind that comes with knowing you're covered in this capacity.

Full-Service HR Team

As mentioned, small business owners typically have full enough plates strictly to run their companies and ensure day-to-day operations flow smoothly. By enlisting the aid of a CPEO for your Kansas City-based business, you have a dedicated team to handle complex payroll and tax issues, plus the more general human resource issues that may come up.

Superior Purchasing Power

As a smaller business, your company size could have cost-prohibitive; meaning, because your buying power is on the small side, you are not eligible for the type of discounts that more prominent companies get. When partnering with a CPEO, though, your purchasing power increases exponentially, and you do gain access to better pricing and deeper discounts.

Employee Relations Strategist

Let's face it, sometimes employee-related issues arise that are often more complex than your current leadership can solve. It takes an HR strategist who understands the implications involved with critical human resource decisions. This is where a CPEO can be a massive benefit to a small KC-based business.

Reduced Payroll Costs

When considering what you might save when it comes to payroll, you have to think in terms of not only money but also time spent—time, after all, is money. A CPEO can help automate the payroll process, thus saving you both time and money in the long run. Plus, they can help handle W-2s and withholdings.

Recruitment Assistance

The competition for top talent is tough. Skilled professionals are in high demand, which means you need to be positioned to attract the best and the brightest. Many certified professional employer organization (CPEO) firms will offer recruitment help. They will provide you with a recruiter who understands how to optimally position your firm in the job market as well as helping you assess the various applicants that respond to the job ad. The amount of time you save working with a CPEO recruiter in and of itself is worth it.

Workers' Comp. Administration

Dealing with workers' compensation-related issues can be strenuous and time-consuming, which is putting it mildly. A CPEO thoroughly understands the nuances of workers' comp. claims and other such problems that may arise. In providing your employees' comp through their insurance, the CPEO also takes the burden off you as they handle compliance issues, premiums, and the massive amounts of paperwork associated with workers' comp.

Creates a Better Overall Working Environment

Kansas City, MO professionals, are looking for the optimal work environments. People can afford to be picky as talent is in high demand. To create the ideal work environment, you might consider partnering with a CPEO. Their services ensure the safety of employees

, the company's compliance to HR-related issues, and thus they protect the overall welfare of your employees. This type of investment indeed shows that you care about cultivating positive company culture.

Help With Retirement Planning

In the quest to attract the best employees and retain the ones you have, every business should be thinking about how to help employees most appropriately and strategically plan for their retirement. Using a CPEO, you get the advantage of expert guidance regarding which plans and retirement savings options might be best for your organization and the people who work within it.

Employee Performance Tracking

There is a multitude of ways to gauge your employees' performance. The key is to identify where your team members are strong and those areas in which some reskilling may need to come into play to help address weaknesses and gaps in job-related abilities. Because certified employer organizations (CPEOs) are so well-versed in HR matters, they consequently know the best ways to implement performance review processes and how to take the metrics then and create performance-based solutions that genuinely do help boost employee productivity.
Related: 5 Warning Signs of an Unreliable PEO >>
Axcet HR Consultants for Your Kansas City Business Needs
In evaluating CPEOs with which to partner, there are numerous factors that you could and should be looking at. Among those qualities that make Axcet an ideal solution for SMEs in Kansas City, Missouri:
Our expertise: We've dealt with just about any HR, payroll, employee benefits, and tax issues that a small business in Kansas City is bound to face. Our years of experience add up to cost savings and greater efficiency for your organization.
Job applicant and onboarding help: Recruiting and onboarding employees can be a lengthy and costly process. Why not position yourself to handle this task in a far more reasonable manner than you have been. We know the Kansas City job market, and we know how to ensure you get the best applicants available.
Small Kansas City CPEOs
Better buying power: Small Kansas City businesses are always looking for ways to save money and maximize the dollars spent. When grouped with our network of clients, your buying power increases substantially, thus giving you access to lower premiums and more attractive pricing.
The benefit of partnering with a local firm: Sure, numerous national PEOs tend to operate solely online, but is this what you want? Axcet consultants are local to the Kansas City area. This means face-to-face conversations are possible. You get the convenience and benefit of coming in and meeting with an HR specialist directly, one who understands you and your company personally.
Contact the CPEO Experts
We could go on about why using a local Missouri or Kansas-based CPEO just makes more sense, like how a locally based provider is far more familiar with relevant laws about your business or how a Kansas City CPEO has insider insights into the local marketplace. We would love the chance to sit down with you and determine exactly how we might help make your company more substantial and more competitive than it already is. Contact us today! We will let you decide how your HR and payroll needs can best be met.