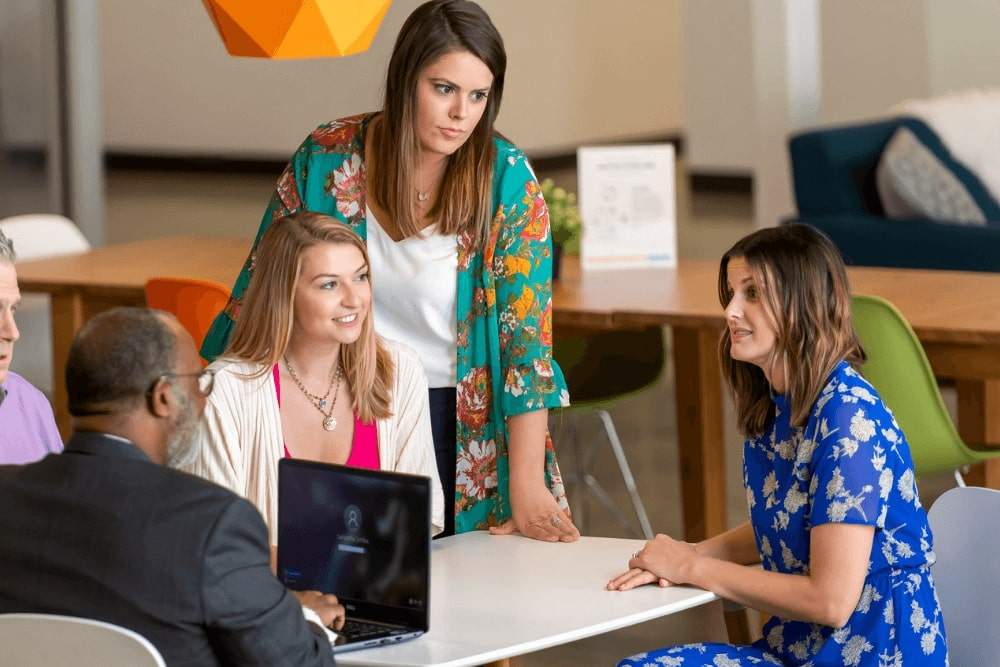 Most professional employer organizations (PEOs) follow a business model known as "co-employment." The term isn't well understood and can sometimes seem confusing to the small and mid-sized employers that are the very companies that can benefit from a PEO relationship.
RELATED: 7 Reasons Small Businesses Should Partner with a PEO >>
What is Co-Employment?
Co-employment is actually pretty simple. It's a contractual agreement between a company and a PEO that puts the most time-consuming and complex HR tasks like payroll processing, tax filings, workers' compensation, unemployment claims, and regulatory compliance into the hands of the PEO, taking them off the business owner's plate.
Another major benefit of co-employment is that the smaller company's workers can be included in the PEO's employee group, allowing the PEO to take a much larger group to the health care marketplace. This gives smaller businesses access to broader and more affordable health and disability insurance and other employee benefits than they typically could obtain on their own. Companies with as few as 10 employees may participate in most PEO's large group health insurance plans, which can be a powerful recruitment tool.
PEOs have no ownership in their clients' companies and cannot make operational decisions. Business owners retain full control over their companies.
Beyond the administrative tasks listed above, PEOs often provide other services, including workplace safety consulting, recruitment assistance and manager training and development. These value-add services may be especially helpful for small and mid-sized businesses that don't have deep HR benches. Business owners may choose to have the PEO handle any or all of these activities, but the bottom line is that the smaller business directs the PEO, not the other way around.
RELATED: How PEOs Help Your Business Grow >>
The company's management team guides and supervises employees' daily job duties, hiring and termination decisions and conditions of employment, as well as determining the organization's structure and leading core business activities. Entering into a co-employment agreement changes nothing about how owners run their businesses from day to day, except that it provides additional resources, reduces administrative headaches and gives company leaders more time to focus on growth.
Certified PEO vs Non-Certified PEO
A small or mid-sized employer that is thinking about establishing a PEO relationship – and the co-employment model that goes with it – also should recognize the difference between a PEO and a CPEO, or certified professional employer organization. Like a PEO, a CPEO assumes the co-employer/administrative employer of record role for payroll, government compliance, risk management and, in many cases, benefits administration.
But certified PEOs, which have voluntarily completed a rigorous Internal Revenue Service review process, offer a distinct peace-of-mind advantage: The IRS certification means the CPEO is solely liable for paying employment taxes on wages paid to clients' employees. An uncertified PEO that fails to pay those taxes offers no safety net to its clients. If the taxes are unpaid, the IRS can seek payment from the client, even if the client already has paid those same payroll taxes to its PEO.
RELATED: 5 Lesser-Known PEO Services That Can Transform Your Business >>
Axcet HR Solutions earned the IRS CPEO designation in 2017, the first year the program was offered, and maintains the certification through annual IRS audits of our financial and organizational practices. Establishing a co-employment relationship with Axcet will help small and mid-sized Kansas City-area firms better manage regulatory compliance and rising healthcare costs and alleviate the burdens and paperwork associated with HR administration, allowing these businesses more time to focus on strategic initiatives.