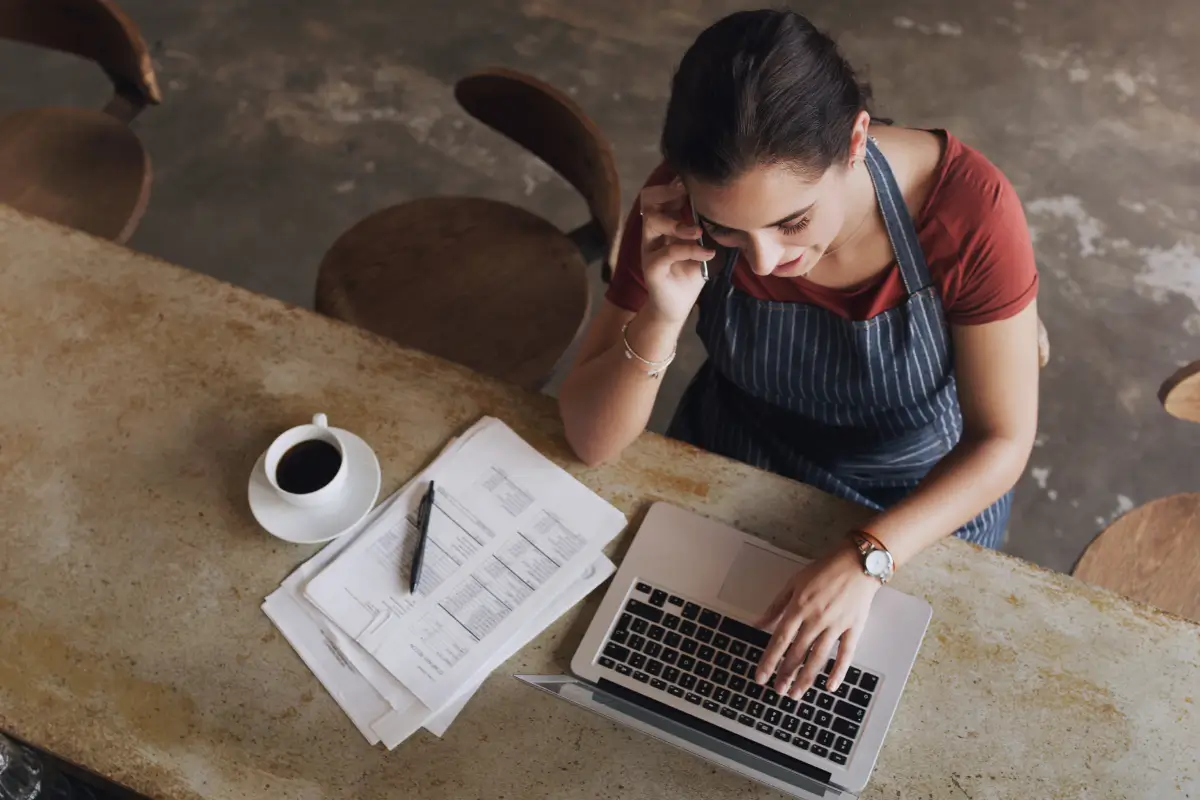 As a small business owner, you probably wear numerous hats. Some can prove to be more tedious and time-consuming roles than others. Payroll, for one, is a task that many business owners would often rather delegate as it can consume large chunks of time, time that would be better spent on other endeavors. But for smaller companies without the resources to hire a payroll administrator, the business owner might have no other choice but to assume responsibility for payroll.
This is exactly why outsourcing payroll is becoming an increasingly popular solution for many small business owners. From saving time to helping reduce overall costs, the benefits of outsourcing payroll are certainly worth investigating.
RELATED: 5 Reasons Small Businesses Should Outsource Payroll >>
When Should You Outsource Payroll?
Did you know that on average business owners spend over five hours per pay period working on payroll and paying payroll taxes. In the grand scheme of things, this is an inordinate amount of time. And this is also time that could be spent on other facets of your business such as dealing with budgeting, handling customer service issues, and planning your future goals and objectives. In fact, handling payroll, according to many small business owners, is one of their biggest challenges.
In determining whether or not outsourcing your payroll makes sense, you need to perform a detailed breakdown of exactly what payroll is costing you in terms of time spent and, as a result, lost business.
RELATED: Third-Party Payroll Providers Are Not Created Equal - Certified PEOs Relieve Liability >>
Keep in mind, it's not just a matter of issuing paychecks; payroll entails tax reporting and filing as well as managing the employee benefits aspect of it, among other considerations and payroll-related duties. Per year, you could easily spend over 100 hours dealing with just your employment tax issues alone.
So, what is the true cost of doing payroll yourself? When you have this answer, then you will be in a better position to judge whether or not outsourcing payroll makes sense from a financial standpoint as well as from a productivity standpoint.
The Advantages of Outsourcing Payroll
Save a Great Deal of Time
If your small Kansas City business cannot afford to hire a payroll administrator, then you might seriously want to consider outsourcing this particular aspect of your business. Payroll, as mentioned, is about more than just dispersing checks to employees. There are a number of routine tasks associated with doing payroll. The time spent on payroll can equate to hours and hours. Saving time is thus perhaps one of the biggest advantages of outsourcing your payroll.
When you outsource your payroll, you are likely to notice a cost savings almost immediately. Business owners unfamiliar with the nuances of payroll administration may make mistakes, they may miss things, and they could have errors as far as tax reporting. All of these things can potentially come with penalties and fines. This of course costs you money, money that needn't have been spent. An experienced professional, one to whom you outsource your payroll, is generally going to be very well-versed in all issues related to this matter. In other words, they don't make mistakes, and they thoroughly understand the laws and regulations pertaining to payroll and payroll taxes.
RELATED: Scared to Outsource Payroll? 6 Reasons to Let Go of the Fear >>
We live in a day and age in which more often than not cyber attacks seem to be the norm. Especially where small businesses are concerned—hackers see smaller companies as more vulnerable targets. Payroll processing has become a new and popular inroad for hackers. By using a payroll service or a PEO for your payroll, you have that added layer of security (not to mention peace of mind) that they can provide.
Generate Timely and Accurate Reports
With each payroll period comes new reporting requirements. Payroll reporting can include, for example, the amount of pay earned by your employees, the deductions withheld, as well as payroll taxes. All relevant information should be recorded so that it can be used in future accounting and end-of-year reports. Generating these reports, then keeping them organized and ensuring that they are accessible for your use can, in and of itself, be quite a tedious task. But if using a PEO for this purpose, you can rest assured that everything is going to be recorded accurately and, consequently, kept on file for when you need it.
RELATED: Top 3 Security Measures that Ensure Your Payroll Partner Treats Your Data Like It's Their Own >>
Axcet HR Solutions is Here to Help
We understand payroll administration is a task that many business owners just don't want to face, and yet they may have no other choice. We are here to let you know that there is another choice. Our experts and specialists understand all facets of payroll administration and tax reporting. Contact us today to see how our services could make your life a lot easier.