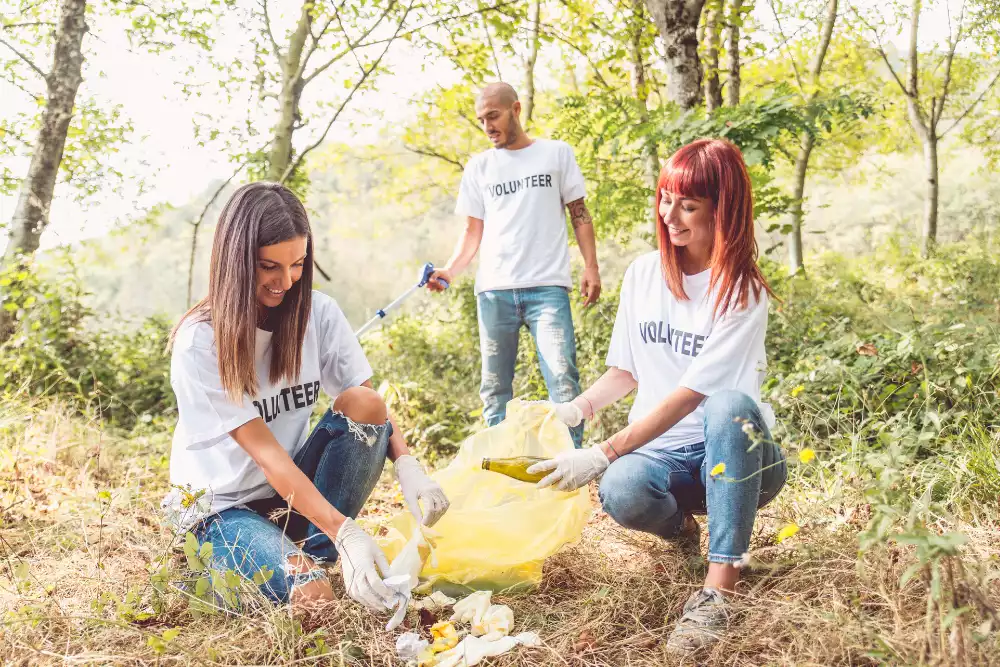 Corporate charity is a huge resource to the community that runs into the billions, according to Giving USA's 2017 annual report - and it is on the rise. According to NPTrust's Charitable Giving Statistics, corporate giving in 2019 increased to $21.09 billion - a 13.4% increase from 2018. Major areas benefiting from charitable giving include corporate giving, education, religion, human services, health, arts, environment and animal welfare.
While recipients benefit greatly from charitable giving, when companies support charitable causes, they and their employees reap the rewards as well. Gary Beckstrand, O.C. Tanner vice president, writing for entrepreneur.com, says his company's research shows that companies with charitable giving have more engaged employees and improved company culture. Charities.org lists many more benefits to companies who engage in corporate charity, including increased employee retention and recruitment, improved growth strategy, increased employee productivity, reduced turnover, and increased revenue.
If you are considering corporate charity, you may have questions about paying employees for community service and volunteer time.
RELATED: When There's an Additional Pay Period - It's Not Just a Leap Year Issue >>
When and Who To Pay for Volunteer Time
In general, under federal law, if employees engage in company-sponsored volunteer activities during work hours or time they would ordinarily be working, they must be paid for that time. Volunteer time outside of regular work hours is compensable if participation is required by an employer, employees who choose not to participate experience adverse consequences, an employer directs or controls volunteer activities, or employees who participate are given a guaranteed direct award, such as a bonus.
Employers are not required to pay non-exempt employees for volunteer time spent outside their normal work hours for truly voluntary activities not controlled or directed by the employer. Requests to perform charitable event tasks like hosting an event or providing promotional activities can cross over to compensable requirements.
Question: Do We Have To Pay Employees To Run in a 5k Race?
Answer: Not if non-exempt employees voluntarily enter the race outside of company time. However, if your company asks a non-exempt employee to coordinate asking employees to form a team, register the team in the race and provide public relations information to local news outlets about the efforts, that employee's work in coordinating the volunteer activities is compensable.
RELATED: How Much Should I Pay My Employees? >>
Question: If Our Company Managers Ask Employees To Participate in Volunteer Community Events, Do We Have to Pay the Employees?
Answer: It depends. If the request is only an invitation to participate on a completely voluntary basis for activities outside of regular work hours, then no, the volunteer time does not have to be paid. But if the request is made to individuals directly, and is tied to performance evaluations and compensation, then it becomes directed by the employer and compensable.
RELATED: 6 Dos and Don'ts of Paying Overtime >>
Question: If Our Company Asks an Employee To Take Photographs and Video of a Charitable Event Our Employees Are Participating in for Our Website and Marketing Department, Do We Have To Pay Him or Her for That?
Answer: If it's a non-exempt employee, yes. A properly classified exempt employee, no.
Just because a company is not legally required to pay for employees to participate in volunteer activities doesn't mean they can't. Many organizations are offering volunteer time off, paid time for employees to spend on the charitable activity of their choice. These are outlined in VTO policies that include a request for time off beforehand for approval with reasonable notice, how to record the time off, how much VTO time is paid, and sometimes specific guidelines about what kind of volunteer activities are covered.
Things To Consider When Deciding Who and When To Pay
Be clear in communications to employees and managers about volunteer activities, remembering that suggestions and invitations from managers about charitable events may be misunderstood as directed work.
Create clearly outlined policies and communications about the company's charitable efforts and employee participation.
Even though you might not have to, consider paying employees to volunteer to strengthen your company's commitment to your community, like imageOne did, to the benefit of their employees, the company and the communities in which they do business.