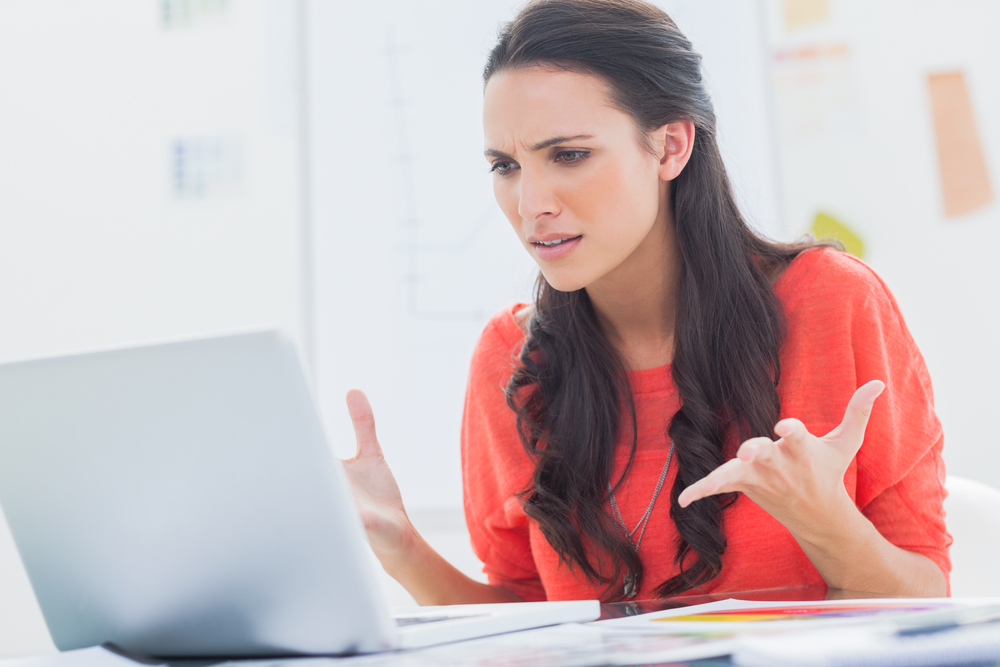 Bills are tight. Your spouse had to go to the emergency room recently, so you're trying to make it up with longer hours. The clock is dragging. Your mother is getting older and might have to move in soon. It takes twice as long as usual to read the memo in front of you, and you know it. You're stressed.
While employers might hope their employees are consistently focused and on-task while they're on the clock, often that's not the case when workers are stressed. Eyes will be on computer screens, paperwork, or clients, but the minds will be fixated elsewhere.
It happens often. A survey from Colonial Life found over 20 percent of workers spend more than five hours each week thinking about sources of stress instead of focusing on work. Half of workers surveyed reported they lose one to five hours of work each week due to stress. Over a full year that equates to days, if not weeks, worth of lost productivity.
Sources of Employee Stress
Sources of stress are not obscure, either. The Colonial life survey cites the top employee stressors as work, finances and personal/family healthcare. Employees are often aware these stressors are impacting their work performance, a third of employees responding they felt less engaged and 41 percent saying they were aware of productivity levels dropping. Keep in mind, the number of employees affected is no doubt higher — this survey only considers those employees who are conscious of the impact.
The Cost of Workplace Stress
The lost hours add up to billions of dollars lost each week for employers across the country. Quality of work is also compromised. Stress is an enemy for employers mindful of their bottom line and those wanting to offer the best service possible, which in reality, should be every employer out there.
When employees are stressed, they are more likely to suffer health conditions such as heart disease that will keep them out of work. They are also more likely to look for a new job, increasing turnover within your organization and contributing to general disfunction.
A 2016 study on work and wellbeing from the American Psychological Association found organizational leaders who were heavily involved in wellness initiatives were the most successful in combating stress, so change begins at the top.
How To Reduce Employee Stress
Stress is a natural part of life, but there are still many steps you can take to reduce it. Solutions are varied and include different levels of involvement, so experiment with the following steps to find what fits best with your organization.
Be flexible. Promote work-life balance through work arrangements such as paid time off, parental leave, and even remote work opportunities.
Create spaces to get away. If you have an available room, consider turning it into a space for quiet relaxation or meditation.
Stay social. Encourage social activity by organizing gatherings for team building or fun time away from work.
Break time. Incorporate breaks into the workday that allow employees to take short walks or discuss non-work-related topics.
Shorter, regular shifts. Working long hours, especially on an irregular schedule, can drain employees both physically and emotionally.
Offer health resources. Partner with programs that promote good nutrition and exercise habits. Also, make sure you can direct employees in need to capable psychologists.
Raise? While obviously not always possible, increasing wages alleviates financial anxiety that might be distracting from work.
Recognize and reward. If raises wages is difficult right now, make sure employees are aware of opportunities for growth and advancement within your organization. Reward quality work.
Listen. The APA found that only half of workers "believe their employer provides enough opportunities to be involved in decision-making." Employees might have clever solutions unique to their organization.
Even after taking the above steps, make sure to get the word out about the steps your organization is taking to combat stress. Many workers feel their organization needs more resources. Others aren't aware of the resources already in place, so make sure employees know about and take advantage of any new resources you implement.
Follow these steps and your organization will be well on its way to becoming more productive, safer and happier.