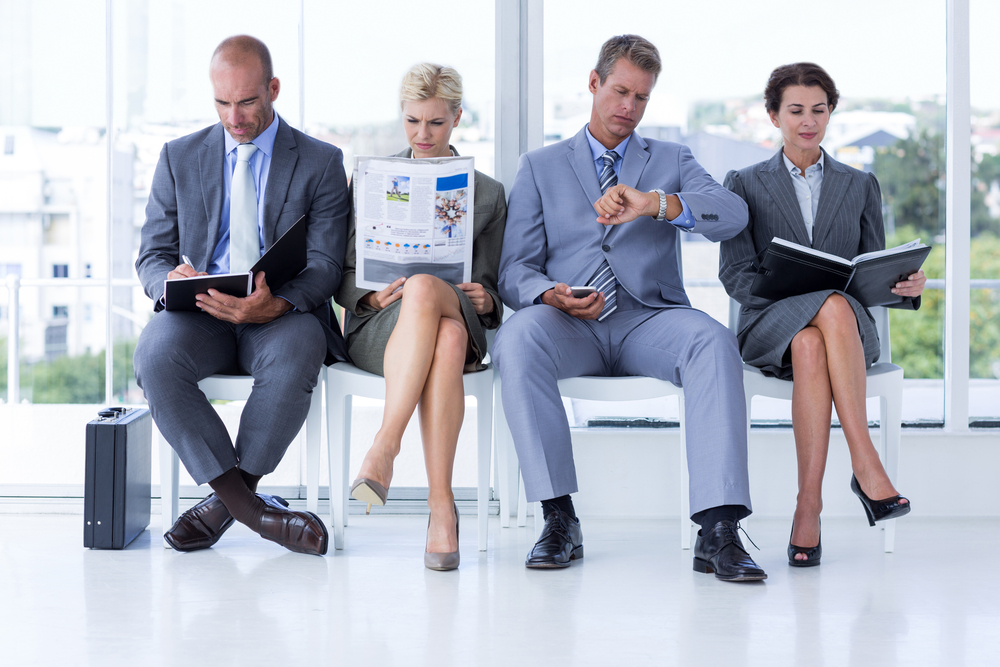 With national unemployment rates hovering at 4 percent or below for many months – and Kansas and Missouri rates coming in even lower – employers in many industries face severe worker shortages. The tight labor market underscores the importance of making smart hiring decisions.
Prescreening job applicants, covering each of the areas below, can help you make informed decisions and select candidates with the highest potential for job success.
Interview Skills
Interviews are integral to the hiring process. Done well, they lead to onboarding the best candidate for a job. Often, however, they don't successfully identify the right applicant because the interviewer has little training in conducting an effective interview.
Interviewers should be familiar with basics such as the company's employee benefits, the responsibilities of the open position and the qualifications required of viable candidates. They also should be trained on that otherwise might cause them to overlook the right candidate for the job. Keeping these tips in mind will help interviewers successfully identify applicants who best meet the company's hiring criteria.
Drug Testing and Credit Checks
Employers commonly require new employees to complete drug tests before starting work – and with good reason. Quest Diagnostics, a lab that performs workplace drug testing, in 2017 reported the highest national drug positivity rate – 4.2 percent – in 12 years. Even more workers tested positive in Kansas and Missouri, where rates peaked at 5.1 and 4.9 percent, respectively.
Those figures add up to big expenses for companies that hire impaired workers. Employees who abuse drugs are likely to be less productive at work, if they show up at all, and their addictions could be costing employers as much as $81 billion per year. There are other reasons – not the least of which are safety concerns – employers may want or need to know if a prospective employee uses illicit drugs.
But given the tight labor market, some employers who aren't required by law to drug test new hires are considering forgoing the practice to enlarge their pools of qualified applicants. Before dropping pre-employment drug screening altogether, though, be sure to consider how that could affect workplace safety, profitability, employee morale and federal grants. For many companies, the disadvantages of hiring someone who misuses drugs outweighs any perceived benefits from eliminating drug testing.
Credit checks, allowable only when job-related, can also provide valuable insight into potential new hires, including signs of financial distress that might indicate risk of theft or fraud. Employers are required to notify candidates that they will order a credit check and to follow Fair Credit Reporting Act guidelines throughout the hiring process. Rescinding a job offer based on an unfavorable credit report is allowable so long as employers comply with federal regulations.
Medical Exams and Inquiries
Understandably, employers need to make sure a job applicant is healthy enough to perform the job. Medical exams may be required by employers when they are relevant to the job and necessary for the prospective hire to perform the essential functions of the job. The Americans with Disabilities Act (ADA), however, prohibits employers from asking job applicants medical-related questions or requiring them to undergo physical examinations unless the request is part of a conditional job offer.
Understanding what the law allows – and understanding other lawful methods of assessing an applicant's ability to perform specific job functions – helps companies avoid discriminatory behavior that could lead to costly litigation.
Employment Eligibility
To avoid illegally hiring undocumented workers, some companies are required to use the U.S. Department of Homeland Security's (DHS) E-Verify system. Other companies, wisely, use it voluntarily. An internet-based program, E-Verify compares the information a participating employer enters from an employee's Form I-9 with Social Security Administration and DHS records to electronically verify a newly hired employee's employment eligibility.
E-Verify is fast, free and the most efficient way to filter out illegal immigrants from a pool of job applicants. It's easy to use after businesses enroll online. How a company enrolls in E-Verify depends on how it is organized and which locations will use the electronic program.
Screening Volunteers
Ensuring that people who represent an organization are trustworthy citizens is just as important for nonprofits as it is in the corporate sector – perhaps even more so, since charities serve the most vulnerable segments of society.
Expense need not be a deterrent, because technological advancements now allow for cost-effective background checks. Screening volunteers is a good idea for nonprofits looking to avoid possible compliance issues and protect those they serve, while matching good Samaritans with the tasks they're most qualified to perform.
As much as 80 percent of employee turnover is due to bad hiring decisions, according to Harvard Business Review. Prescreening can be a valuable process that saves time in the long run, penetrates potential candidate "smoke screens" and helps you hire more productively.
Axcet's HR Consultants have the expertise and experience to guide you toward making good hires. Contact us to start a conversation.