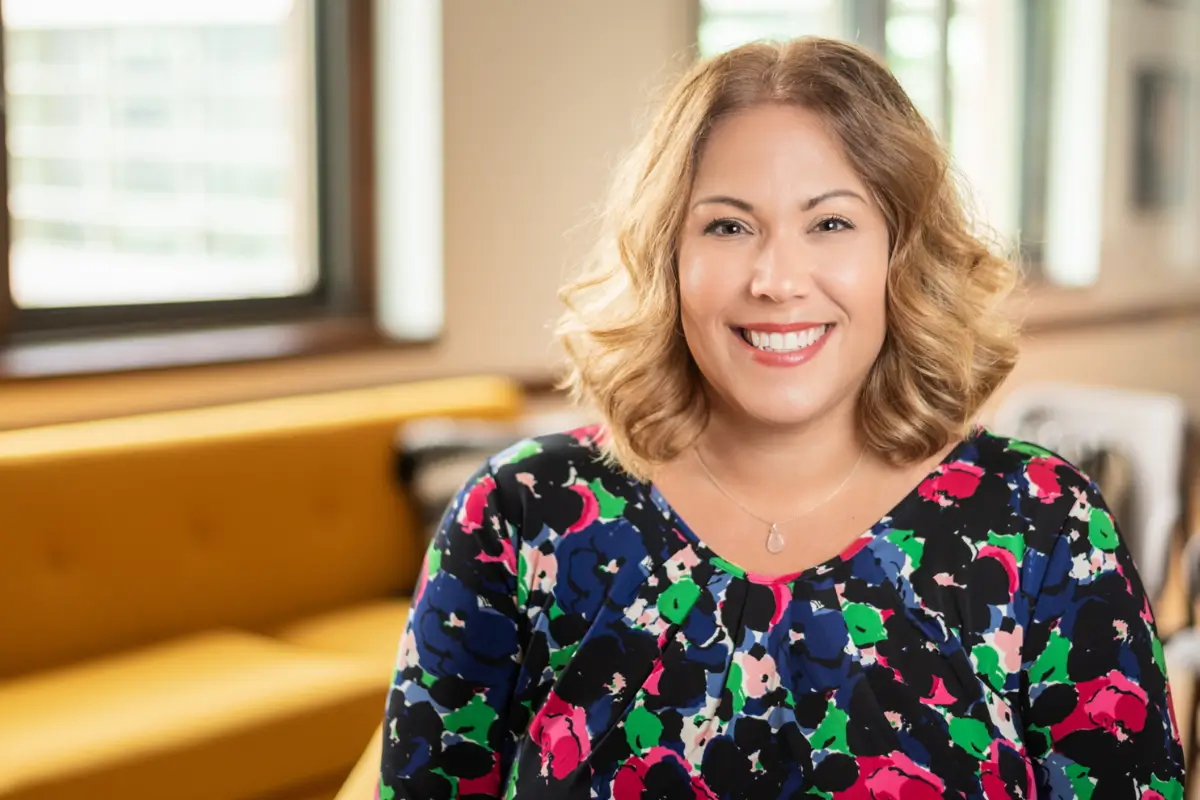 Within the realm of human resources outsourcing, small business owners have several available options. Perhaps the best alternative – the one that gives you the most security – is outsourcing HR to a certified professional employer organization (CPEO). Compared to a standard professional employer organization, a certified PEO offers greater assurances and advantages.
In this guide, you'll learn what you need to know about certified PEOs and how they can benefit your Kansas, Missouri or Kansas City business.
Table of Contents
3. Is it Easy to Become a Certified PEO?
4. Why Does PEO Certification Matter?
5. What is the Role of a Certified PEO?
6. How Does a Certified PEO Help Your Business?
7. How to Choose the Right Certified PEO for Your Business?
8. How Axcet HR Solutions Can Help Your Business
What Is a Certified PEO?
Let's start with the basics. A certified PEO is a professional employer organization (PEO) that has taken the additional step of seeking and earning certification under the Internal Revenue Service's voluntary CPEO Program. When a professional employer organization is certified, it means the company has applied to the IRS program and completed a rigorous, in-depth process. A PEO must submit numerous financial statements and other information to demonstrate a history of financial responsibility, organizational integrity and federal tax compliance. The PEO's documents are scrutinized thoroughly by the IRS during this process, a necessary step because the certified PEO will be responsible for federal employment tax reporting and payroll administration for its client companies.
What Does CPEO, or Certified PEO, Stand For?
CPEO stands for certified professional employer organization.
Is It Easy to Become a Certified PEO?
Just because a professional employer organization applies for certified PEO status does not mean the certification is automatically granted. In fact, it's not an easy road for PEOs in Kansas City – or anywhere in the nation – to receive this certification.
In reviewing an application for certification, the IRS performs an analysis of the PEO's financial documents. Among other factors, the IRS is looking for timely payment of taxes for which the PEO has been responsible, as well as documentation that shows the PEO consistently maintains positive working capital. The IRS also requires background information on those PEO employees who are directly responsible for handling employment taxes and payroll administration for clients.
Fewer than 90 of the more than 900 PEOs in the country have earned certification. Further, to remain certified, a PEO must:
Submit independently audited financial statements to the IRS every year,
Provide the IRS with a quarterly attestation, by a CPA, which includes proof of employment tax payments and positive working capital and
Pay an annual fee.
PEOs that fail to maintain these standards may have their certified PEO status suspended or revoked.
RELATED: What is a Certified PEO and Why Does Certification Matter? >>
Why Does PEO Certification Matter?
Once a PEO has earned certification, it assumes all responsibility for its clients' payroll and employment tax reporting. When you as a business owner partner with a certified PEO, you gain complete peace of mind when it comes to your responsibilities relative to federal employment taxes. Because your certified PEO partner files these taxes on your behalf, you never risk missing a filing deadline or filing incorrectly.
The IRS designates a certified PEO as wholly responsible for handling employment taxes for its clients' workplace employees. So, in the highly unlikely event a certified PEO fails to file employment taxes on your company's behalf, the IRS looks to the certified PEO, not your company, as the sole responsible entity for assuring payment to the IRS. Your company is thus relieved of that employer tax liability.
RELATED: How a Certified PEO Protects and Safeguards Your Business? >>
What is the Role of a Certified PEO?
When it comes to employment taxes, most small business owners find it quite daunting to understand the rules and regulations and keep on top of constant revisions and changes. Partnering with a certified PEO, Partnering with a certified PEO, however, provides assurance that the certified professional employer organization will maintain consistent and reliable knowledge of all aspects of tax law, as well as the nuances associated with federal tax payments and reporting. Some things to consider:
You Do Not Have Payroll Tax Liability

In a traditional PEO arrangement, both the PEO and the client company are held liable for paying the company's employment taxes. In this type of arrangement, if federal employment taxes do not get paid for some reason, then the IRS would have recourse to go after the client company rather than the PEO, even in circumstances in which the client had already paid the tax amount to the PEO.

When a firm earns PEO certification, depending on the nature of the contract with the client, it becomes solely liable for payment of its client's taxes. The customer will thus pay its taxes to the certified PEO and the certified PEO, in turn, has responsibility for paying them to the IRS. This action is, in effect, the safeguard against the IRS ever coming back on the company for unpaid employment taxes. The certified PEO is liable.

You Avoid Double Payment of Taxes

Employers pay federal taxes on a specified amount of each employee's wages. This is called the wage base. If your business signs on with a PEO midyear – at which point the PEO begins paying the taxes – you face a "wage base restart." Because the IRS considers the PEO to be a new employer, the federal employment taxes on the wage base start over. Basically, you're now paying your employee taxes twice.

With a certified PEO, the process works differently. The wage base does not start over, even if you contract with a certified PEO in the middle of the year. Instead, the CPEO becomes the "successor employer" for the purpose of the wage base and federal employment taxes.

RELATED:

7 Signs Your Business Needs a PEO >>
How Does a Certified PEO Help Your Business?
Tax reporting and payment aside, a CPEO can benefit your Kansas City, Kansas or Missouri business in numerous ways. Working with a certified professional employer organization can save you a great deal of time and money, putting you in a better position to focus on growing your Kansas City business. Below are just a few of the benefits you receive from working with a certified PEO.
You leverage the certified PEO's buying power.

Certified PEOs typically offer

health care benefits

, life insurance and 401(k) plans to their small business clients. Because a certified PEO has that network of clients, it can purchase these products in volume, attaining lower fees and premiums – as well as more competitive benefits – than smaller businesses would be able to get on their own. Partnering with a local certified PEO exponentially increases your buying power and gives your company access to the types of discounts and pricing that

usually are reserved for larger corporations

.



RELATED:

Small Businesses, Health Insurance & the PEO Option >>

You work with human resources experts.

Particularly if yours is a smaller company that doesn't have the resources for an in-house HR team, enlisting the services of a certified PEO enables you to tap into its

HR professionals' full-spectrum expertise

. Certified PEOs have vast knowledge and experience in

employee relations

, payroll issues, risk assessment, employee benefits,

employment law compliance

and

workers' compensation claims

, among numerous other human-resource-related functions.

A PEO can scale with your company.

As your small business grows, you'll need an HR team that can

easily and efficiently grow with you

. If you as the business owner are handling everything from payroll administration to unemployment claims, or if you have a single staff member overseeing those HR functions, this structure likely will become increasingly ineffective and difficult to manage as the company experiences growth. With a certified PEO, you have an experienced, knowledgeable team at your fingertips to help

shepherd your Kansas City company through expansion

.

You get much-needed help with recruitment and retention strategy development.

We are in the midst of a nationwide labor shortage, of employees searching for a company that's not only the right fit but one that engages them, of employees being lured away by significantly higher pay somewhere else. When your company partners with a certified PEO, it gets a knowledgeable partner that can design

employee recruiting approaches

based on specific job needs and give you the means to offer

benefits

that attract top talent. A certified PEO also can help your company

engage employees

and create an enviable culture, both of which enhance employee retention.

A certified PEO keeps you compliant.

Understanding and adhering to the Fair Labor Standards Act, the Family Medical Leave Act,

non-discrimination

and workplace safety laws and numerous other local, state and federal employment regulations is critical. Violations, even for an inadvertent mistake like missing a paperwork filing deadline, could result in stiff penalties and fines. A certified PEO can handle

compliance

for you, making you aware of exposure and eliminating the concern that you might unintentionally run afoul of governmental regulations.


How to Choose the Right Certified PEO for Your Business
Working with a certified PEO has clear advantages over working with a non-certified PEO. Certification should be heavily weighted in your choice of a PEO partner.
Beyond that foundational point, choosing the right certified PEO for your company may require a little homework. Begin by determining whether you wish to work with a local Kansas City-based certified PEO or a national company.
A national certified PEO will have a larger staff across the country and therefore may be able to take on more projects at once. National certified PEOs often only maintain "local" sales offices not staffed with HR professionals, which means your company may have to work with representatives who are outside your area. You may even be required to call a customer-service 800 number and talk to a different representative each time you call. If you're considering a national certified PEO, ask whether you'll be assigned a dedicated representative who will be readily accessible to you when you have questions or HR needs.
With a Kansas City certified PEO, you'll work consistently with a local representative who gets to know you and your business. You'll get more personal interaction and the option of face-to-face meetings. And, because a local, Kansas City-based certified PEO does business in the same geographic region where your small company operates, its professionals will be intimately familiar with Missouri and Kansas employment and tax laws, regulations and requirements.
RELATED: 5 Lesser-Known PEO Services that Can Transform Your Business >>
Other issues to consider when determining which certified PEO is right for your Kansas City business:
What are your overall human resource needs? Do you need assistance with payroll issues and insurance claims, or are you looking for a more comprehensive HR experience in working with a certified PEO firm? Can the certified PEOs you're considering provide all the services you need, as well as others that may become important as your company grows?


Will each certified PEO prospect provide references? A trustworthy and reliable certified PEO will gladly give you the names and contact information of past and present clients. Don't be afraid to contact those references to get a sense of their experiences working with that certified PEO.


Carefully review the service agreement of the certified PEO you choose, as you would with any third-party with which you opt to work. Be sure that all responsibilities and liabilities – yours and the certified PEO's – are spelled out. Does the certified PEO provide any guarantees? What requirements and costs, if any, would your company face if you wished to cancel the contract?
RELATED: 5 Questions to Ask in Your Quest for the Right Certified PEO Partner >>
Axcet HR Solutions Is Here to Help
Axcet HR Solutions specializes in working with Kansas, Missouri and Kansas City-based businesses. Our knowledge and expertise run deep. And, because Axcet is a certified professional employer organization, you get greater peace of mind when your small business partners with us. Axcet doesn't offer one-size-fits-all approaches. Our solutions are custom-tailored to each client and can scale with you as your company grows. Contact us today to schedule your consultation.