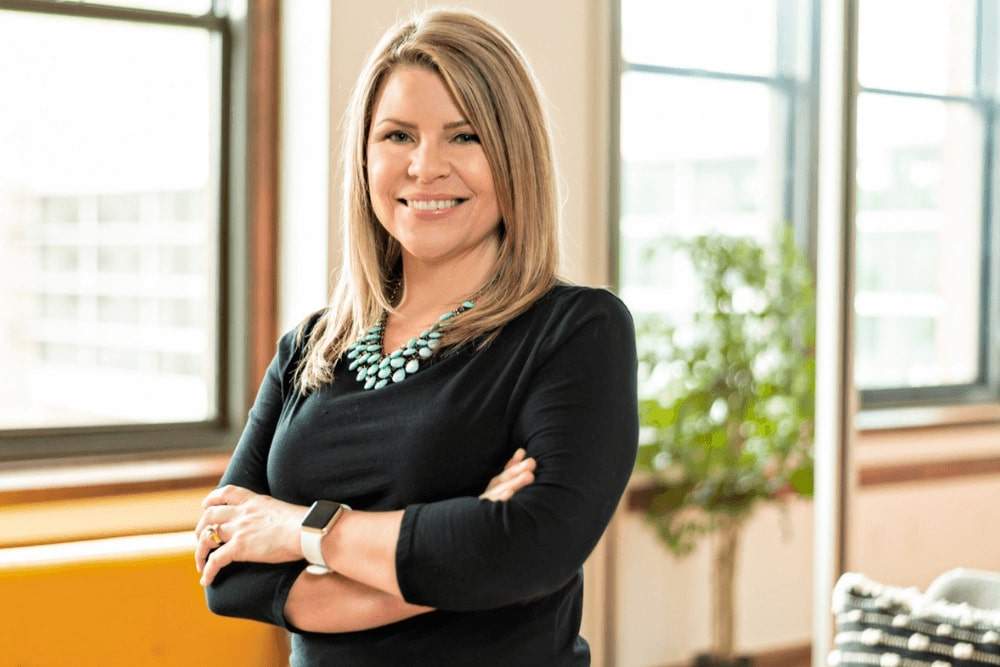 Small and medium-sized businesses that decide to partner with certified professional employer organizations for critical HR functions have taken an important first step in freeing up internal resources and setting themselves up for greater success. Because they've already asked, "What is a Certified PEO?" and they understand the benefits of choosing a certified PEO over a non-certified PEO.
Specifically, the select few companies that have earned this IRS certification demonstrate consistent financial stability and are solely responsible for paying federal payroll taxes on their clients' employee wages. Besides minimizing small companies' financial liabilities, a certified professional employer organization provides clients with several other benefits over an uncertified PEO.
Like any relationship, though, the more compatible your company is with your Certified PEO partner, the better your business outcomes will be. So, after you've answered the question, "What is a certified PEO?" and before you choose one, ask each Certified PEO you consider the same questions so you can make an apples-to-apples comparison and find the right fit for your company.
Questions to as a Prospective Certified PEO Partner
How Do You Interact with Your Clients?
iIn the age of COVID-19, most communications have been virtual. Some Certified PEOs are web-based, which would, of course, mean that your relationship with them will always remain online, pandemic or no pandemic. If it's important for you to have in-person access once the pandemic subsides, take into consideration whether each prospective Certified PEO is locally based or at least has physical locations where you do business.
Before you engage a Certified PEO, ask whether a specific HR specialist or team of professionals will be dedicated to your account and be available when you have questions or issues that need to be addressed. The alternative is a call center model, which some PEOs use. This approach might not deliver the personalized service that can ensure a positive experience. If the Certified PEO does plan to assign a particular team to your business, ask if you may meet them before signing on.
Remember that your Certified PEO will interact directly with your employees on benefits and other HR issues. Confirm that the Certified PEO provides exceptional customer service and is committed to transparent communication so that your management team and your employees will always be well informed.
What are your team members' qualifications, credentials, and areas of expertise?
When it comes to the fact that your company represents your livelihood, provides a living for your employees and will affect benefits, compliance and other business issues, a Certified PEO's experience matters. Find out how many years its staff has worked in the industry and which HR areas they consider specialties.
You also should ensure the Certified PEO's employees know the workplace laws in cities and states where you operate, regularly engage in training, and have earned industry certifications that demonstrate professional proficiencies. Two of the most recognized certifications are:
The Professional in Human Resources

(PHR) and

Senior Professional in Human Resources

(SPHR) from the HR Certification Institute.

SHRM-CP (SHRM Certified Professional) and SHRM-SCP (SHRM Senior Certified Professional) from the Society of Human Resources Professionals.
Both sets of credentials recognize competence, experience, credibility, and dedication to the industry, and HR specialists must meet extensive criteria to attain them. In both cases, certification requires passing a rigorous exam, which can be taken only after reaching certain levels of education and industry experience. Once the credentials are earned, individuals who hold them must be recertified every three years.
Related Reading: Top Benefits of Hiring SHRM or HRCI Certified HR Consultants >>
The professionals handling your payroll may have earned:
Certified Payroll Professional (CPP) from the American Payroll Association. Individuals with this certification have practiced for at least three years and passed the Association's CPP exam. They maintain certification either by meeting continuing education requirements or retaking the exam.
Ask whether the Certified PEO has low turnover, too. A Certified PEO that can't maintain a stable employee base won't serve your company well.
What's Included in Your Certified PEO Service Agreement?
A client service agreement is a legal document. Examining the Certified PEO's standard engagement contract should reveal each party's responsibilities, contract termination provisions, payment terms, how often prices may increase and other key details.

The agreement should be clear and easily understood. If it isn't, clarify any language you don't understand and then determine if you would be comfortable signing on under the standard agreement.

How Do You Structure the Health Insurance Plans You Offer?
The most important aspects to understand here are:
If the Certified PEO offers a fully funded plan, the risk falls on its insurance carrier, which pays the claims, potentially allowing your company to face fewer cost ups and downs throughout the year but also potentially creating higher taxes. Ask the Certified PEO to vouch for its insurance carrier's reliability and to confirm its coverage would be relevant for your employees. It's also a good sign when a Certified PEO can attest to a longstanding relationship with its insurance carrier.
With a self-funded plan, the Certified PEO pays claims (usually through a third-party administrator) and assumes the role of the insurer. This may save your company money in the long run but also may create higher short-term risk.

Both models offer drawbacks and benefits. Prospective Certified PEOs should help you understand which approach is best for your company. Because of the third-party administrator's role in a self-funded plan – which includes handling employees' personal information – it's wise to assess on your own whether the TPA is reputable and maintains good hiring practices and privacy policies.

Regardless of the health insurance funding mechanism, the TPA or carrier must be authorized to do business in the states where you operate for the Certified PEO to provide insurance to all of your employees.

RELATED: Why You Should Hire a PEO To Save on Employee Health Insurance >>
What Value-Added Services Do You Provide?
Beyond the basics of payroll and health care benefits, a Certified PEO can be a trusted business partner that delivers other services and expertise to help your company grow. These may include organizational structure review and design, policy development, leadership development and coaching, employee training, safety program development, emergency preparedness, and more.
RELATED: Five Lesser-Known PEO Services That Can Transform Your Business >>
After you've identified your preferred Certified PEO partner candidates, ask them to outline the services they would provide and the cost of engagement. Be prepared to provide basic information about your workforce demographics, employee wages and existing benefits. A good Certified PEO also will want to understand and will take into consideration your company's goals and what you hope to accomplish through the partnership before submitting a proposal.
Choosing a Certified PEO is a big decision. Performing due diligence and selecting the best fit will position your company for a highly beneficial, long-term relationship with a Certified PEO you can rely on to expertly manage business-critical HR functions while you focus on core growth activities.
* The IRS does not endorse any particular certified professional employer organization. For more information on CPEOs, go to www.irs.gov.