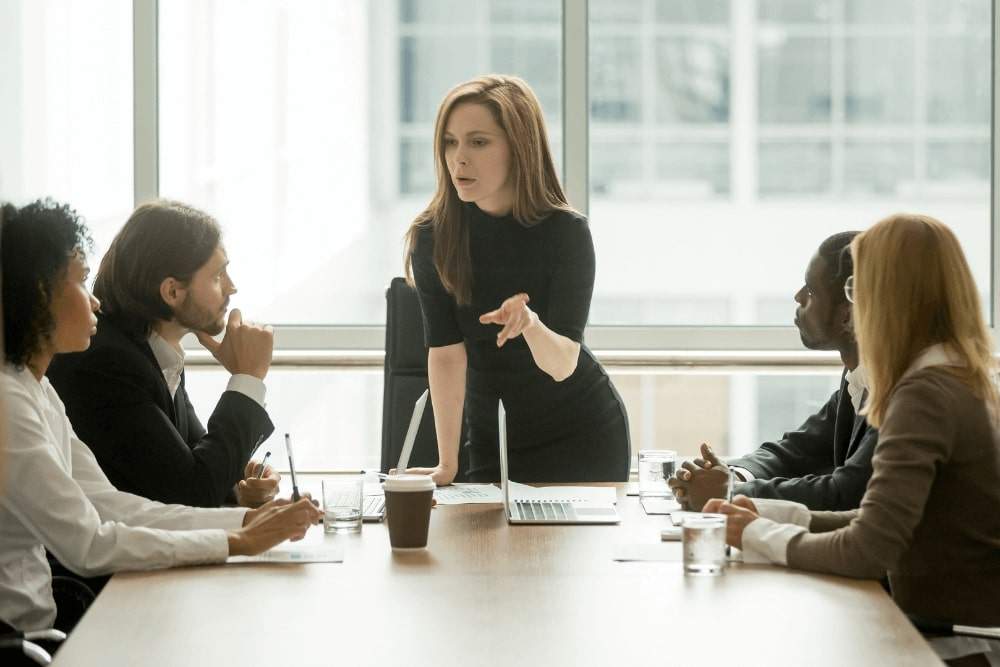 Trust is something all leaders must earn over time and can be difficult to regain once lost. Unfortunately, anyone in a position of authority over other employees can behave in ways that make them feel disrespected, uninspired, resentful, and disengaged from their work. Harboring these feelings at work inevitably causes a dip in productivity that can spread to the rest of the team.
How does broken trust in the workplace happen and what can employers do to prevent it?
For starters, everyone involved in the situation needs to realize that lack of trust between management and employees does not develop overnight. Behaviors repeated over time eventually become intolerable to employees to the point where resigning may feel like their only option.
Recognizing workplace behavior from bosses that alienate employees is the first step in resolving this troubling issue. While all bosses make lapses in judgment, the important thing is to look for patterns indicating something is seriously amiss. This will help HR understand why employees do not trust leaders.
Here are four patterns of behavior that cause employees to lose trust in their boss:
1. Not Keeping Promises
Leaders sometimes say things to motivate their employees that they do not really mean. For example, a boss may tell an employee that willingness to work overtime is the best way to get a promotion.
Although the boss might have meant it as a general statement, the employee could have taken it as a promise. That person then feels extremely let down after putting in hours of overtime several weeks in a row and not having the boss bring up the possibility of promotion. When leaders are not careful with their words too many times, it can lead to a lack of trust issues.
2. Inconsistency Between Words and Actions
Employees cannot thrive when their boss routinely displays unpredictable behavior. One example is a company that has a low tolerance for tardiness and absenteeism. All employees can read the policy in their handbooks and will notice when managers play favorites with who can bend the rules.
An atmosphere of overlooking or even rewarding poor behavior or performance while continually placing more responsibilities on the department's hardest workers will only cause resentment and increase turnover. Leaders should always strive to express their expectations clearly to avoid any ambiguity. Employees quickly lose trust at work when they report to say one thing and do another.
3. My Way or the Highway Approach
A lack of trust at work can develop when a manager or supervisor insists that only they know the correct way to do things. However, everyone interacts tackles projects, and prioritizes their workload in different ways. Although bosses sometimes need to have the final say, they should also respect individual preferences and working styles.
The best managers desire to have a greater understanding of the working style of each team member but may struggle to get to that point. Asking each team member to complete a personality inventory designed for the workplace can provide deep insights for leaders to consider. The results should allow the boss to play to the strengths of the team rather than resorting to dictating to them.
4. Leaders Giving Off an Air of Superiority
Sometimes receiving a promotion to leadership can make new bosses think they know more than they actually do. They may have been down-to-earth and approachable before the promotion, but employees now complain that their boss is an arrogant know-it-all. This does not happen intentionally in most situations. The person new to a leadership role may have their own anxieties and feel like they cannot let employees see them show any vulnerability, which is a mistake.
People need to feel like those they report to are human and can understand their struggles. Everyone makes mistakes, and leaders should not be afraid to admit when they got something wrong or just do not know the answer. Openness and humility go a long way with most people, even when a lack of trust between management and employees has already developed.
A better way for leaders to gain the respect of people they manage is to ask for their opinions on how to improve work processes around the office. Managers should then implement employee suggestions whenever feasible. This is an excellent way to boost morale since everyone appreciates knowing that what they do makes a difference.
Self-Awareness is the Key to Successful Leadership
Even the most well-intentioned leaders may display some of these behaviors at times. Making a commitment to ongoing self-evaluation is the best way for managers to learn from their mistakes and do better next time. This commitment also helps employers to retain high-quality workers