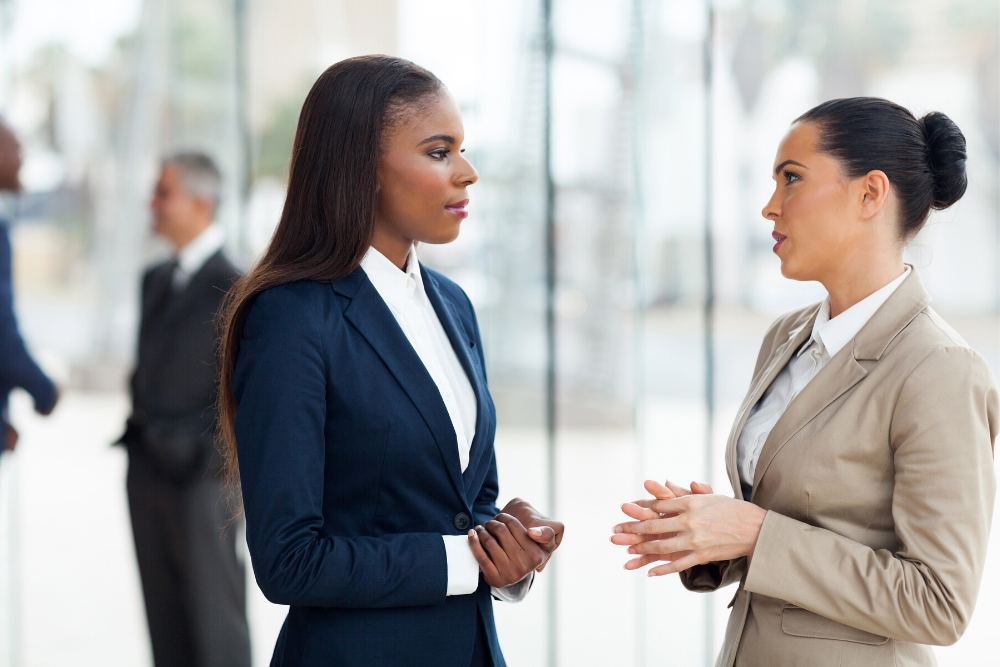 Telling outside candidates they didn't get the job may not be one of your favorite things to do as an employer, but it's par for the course. You couldn't possibly hire everyone who applied for a position at your company — one job opening, one candidate. But when it comes to telling an internal candidate they didn't get the promotion, it's a more delicate situation, especially if it is an employee who is critical to your organization and you don't want to risk losing.
Saying, "I'm sorry, but you didn't get the job," to an internal candidate is hard news for managers to share and also difficult news for the employee to receive. The candidate may feel rejected, demotivated, frustrated, confused and even angered by the news. As is the case in other difficult situations, there are good ways to handle the delivery of the bad news and not so good ways. Here are six tips that will help yield a more favorable outcome when notifying an internal candidate he/she did not get the promotion.
How to Break the News
Prepare in advance, but don't delay.

This is not one of those times when you should just "wing it", but you also don't want to spend so much time thinking and planning that you end up substantially delaying the process. Plan out what you are going to say and be prepared for questions. If the internal candidate hears through workplace gossip or social media someone else got the job before you've had a chance to talk to them, it will be more difficult to restore optimism and positivity to the situation.

Deliver the news in person.

Email is great, especially in today's busy world, but when it comes to an internal candidate it's not the time or place. It is best to deliver this news in person. First, it speaks volumes that you're willing to take time out of your busy schedule to sit down face-to-face with the employee. It shows you care about your professional relationship with the individual and his/her wellbeing. The importance of this cannot be understated. What's more, facial expressions, tone of voice and body language can express sincerity and empathy toward the internal candidate and those are never present in an email. Let's face it, we've all received or sent a text or email that meant one thing, but without being face-to-face (or even on the phone) was completely taken the wrong way. This isn't the time to take that chance and simply adding an emoji to your email doesn't compare to an honest, caring face.

Be clear about why the job offer was extended to someone else.

Organizations often extend job offers to qualified internal candidates because they know the individual already is a culture fit with the organization. So, when an external candidate is chosen, often it has to do with the internal candidate lacking specific skills or experience. It is best to be honest about what those skills are and why they are critical to the position, which is one of many reasons it is imperative businesses have up-to-date job descriptions. Without solid job descriptions, you may not be able to say exactly what skills and experience the internal candidate was lacking and it could lead the individual to think discrimination occurred in the selection process. The last thing you want is for an employee to file a formal complaint against your organization. Accurate, up-to-date job descriptions can provide some level of protection in this area.




Take the candidate's feelings into consideration.

Finding out they didn't make the cut for a new position within your organization can be unsettling for candidates and will likely have some impact on their self-esteem. It is important to provide positive feedback during your face-to-face. Let candidates know what they are doing right and why they are important to your organization.

Use it as an employee development opportunity.

Upon finding out a particular skill set was lacking or the desired level of experience just wasn't there, it's only natural for the employee to want to know how he/she can further develop to meet the criteria for future promotions. While this isn't the time or place for a full-on performance review, you should ask about the individual's professional goals. Maybe the reason the individual wanted this particular position within the company could be achieved without changing departments (i.e., more responsibility, more money, a chance to be a leader). Further, you may be able to provide a plan of action for the employee. For example, if certain certifications are recommended for promotions, the employee could begin pursuing those now. The last thing you want to do is make your employees feel like they have reached a dead-end in their career at your organization.

False promises are not a good idea.

Imagine you've just told an internal candidate he didn't get the job. As you see the look of disappointment settle onto the employee's face, you suddenly offer up, "Don't worry, I promise the next promotion is yours." No one knows what the future holds and there's a chance there will be a better-qualified candidate for the next position, as well. If you don't hold up your promise, the internal candidate could become very disgruntled with your organization. So, while softening the blow may make it less awkward for you when delivering the news, it could backfire in the long run.
When it's all said and done, make a point to circle back with the individual a week later — whether it is coffee or a quick meeting — to see how things are going. You may have committed to providing additional training and development opportunities or have information to provide on obtaining certifications. Even in the absence of those, it is a great time to reaffirm that the employee is a valuable team member.
There's no doubt, delivering bad news can be uncomfortable. But when the proper steps are taken, it can become an opportunity for the individual to grow and a way to buildtrust.