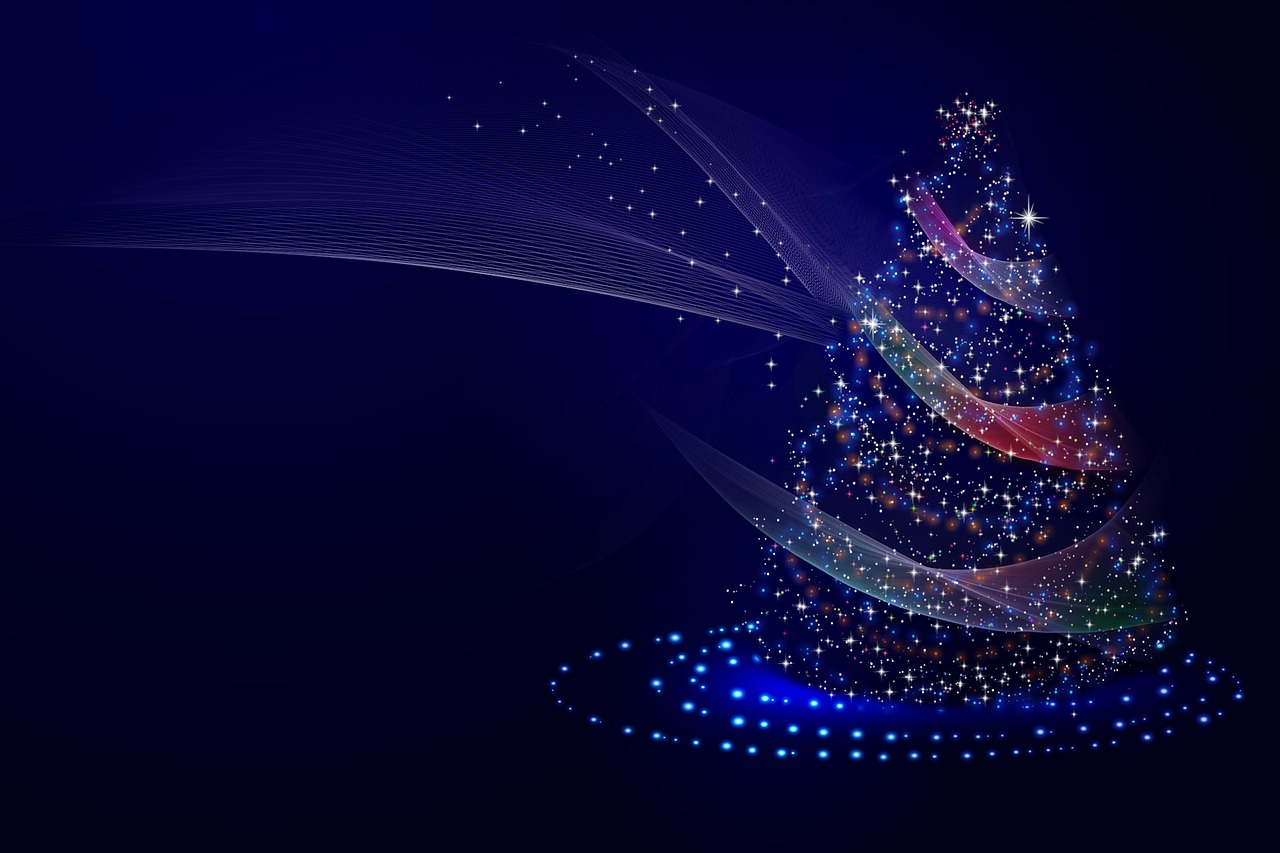 Some say it's the most wonderful time of the year, and most of us would probably agree. It's the time of year we hang our stockings by the chimney with care and string twinkling lights on our trees. Christmas music lifts our spirits and wonderful holiday displays make us feel merry and bright. And people are a little bit kinder as they remember the reason for the season. As you spruce up your home for the holidays, follow these tips from Axcet Safety and Health Consultant, Randy Clayton, to help you stay safe from injury and fire.
Climb responsibly. From outdoor holiday lights strung high, to the star atop your tree, it's almost impossible to avoid using a ladder. And while it may seem like it's not a big deal, 164,000 people visit the ER each year because of ladder accidents. Here's a tip - always keep three body parts in contact with the ladder at all times. Additionally, don't climb higher than the third step from the top and never sit on the top of the ladder.

Burn cautiously. U.S. fire departments respond to approximately 8,200 home structure fires started by candles each year resulting in 80 deaths, 770 injuries and $264 million in direct property damage. And the winter holidays are when candle fires hit their peak with the top three days consisting of Christmas, New Year's Eve and New Year's Day. Some extra caution this holiday season will keep spirits bright. Keep candles at least 12 inches away from anything that could catch fire, always blow them out before leaving a room or going to bed, and never light your Christmas tree with candles.

Check your cords. Before you start stringing lights or plug in any extension cords, examine them for frayed wires, bare spots or gaps in the insulations. If any of these exist, do not use them and discard them. If at any time you notice your cords are warm to the touch, immediately unplug and dispose of them. According to the National Fire Protection Association, 860 home fires each year are caused by holiday decorations.

Follow electrical limits. If you've seen "National Lampoon's Christmas Vacation" where Clark Griswald (Chevy Chase) lights up the outside of his home with 25,000 lights, then you know exactly what it looks like to not heed electrical limits. Funny, yes, but definitely not safe. Most manufacturers will let you know the electrical limits of their lights by specifying how many strands can be connected at once. If you don't know, then it's best to follow the rule of three. Never connect more than three light strands together and be sure to have plenty of extension cords on hand.

Use where intended. Indoor extension cords and different from outdoor extension cords and while you can always use an outdoor cord inside, you should never use an indoor cord for outdoor electrical needs. The gauge, insulation and plug type are three of the top differences. You may notice your indoor cord only has a two-prong plug, but outdoor extension cords have a three-prong plug. The third prong is the grounding wire and its purpose is to reduce the risk of fire and electrical shock.

Unplug your lights. Never leave lights on while unattended. If you're leaving your home, even if only for an hour, or going to bed for the night, be sure to unplug your lights. According to Electrical Safety Foundation International (ESFI), most deadly fires happen while people are asleep.

Fresh is best. Nothing beats the look and smell of a real Christmas tree. That said, the National Fire Protection Association reports more than 200 Christmas tree fires happen each year. While it may not seem too common, they are more likely to be deadly than other home fires. To be as safe as possible, select a tree that appears as fresh as possible with green needles that don't easily fall to the ground, or better yet cut down your very own from a tree farm (click here for a list of local Kansas City tree farms). Before placing the tree indoors, be sure to make a fresh cut at least two inches from the bottom and be sure to check its water level daily, never allowing it to go dry. The real key to safety is placement. Never place the tree within three feet of a heat source including fireplaces, radiators, candles, heat vents or lights. Last, but not least, follow our holiday lighting safety tips when decorating your tree.
From all of us at Axcet HR Solutions, we hope you have a very merry holiday season shared with friends and family both near and far.