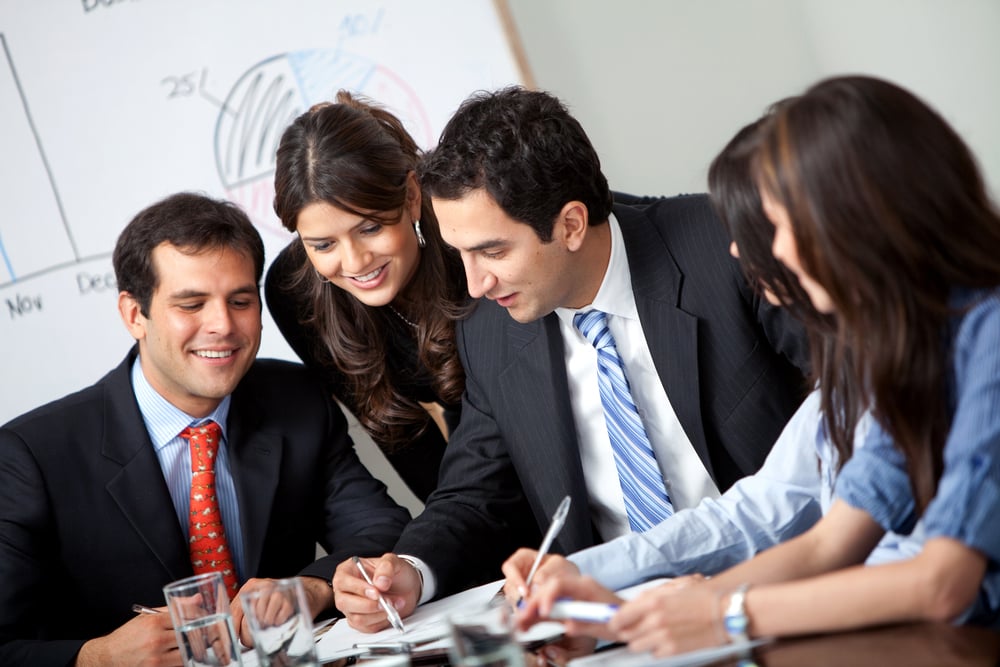 What is Human Resources?
Investopedia describes human resources as a department every company needs, regardless of size. The primary role of employees in the human resources department includes recruiting, screening, interviewing and onboarding new employees. The HR department is also responsible for developing and implementing an employee benefits program, processing payroll, and handling employee discipline and termination. However, the role of the modern human resources department goes far beyond this basic definition.
What is Human Resource Management?
Running a functional and efficient HR department requires a management strategy that is critical for the ongoing operation of the business. HR management runs the full spectrum of creating and managing the relationship between the employer and employees. The HR department does not exist simply to complete necessary administrative tasks but to fulfill the mission of facilitating the employer-employee relationship.
Addressing HR and non-HR concerns of employees in a professional and confidential manner is an essential reason for the department's existence. Employees come to the human resources department with concerns about benefits, payroll, training, and employment law. They also depend on HR to help settle conflicts with managers or other employees. The HR representative acts more as a mediator in this situation by objectively listening to both sides and offering workable solutions for all parties involved.
HR departments are instrumental in shaping company culture and improving employee morale. Representatives from this department encourage employees to perform well and help to create rewards and recognition for those who deliver beyond expectation. Receiving a bonus or some type of non-monetary acknowledgment as appreciation for a job well done helps to create a more positive work environment by encouraging other employees to improve their job performance.
Companies that adopt human resources management tend to be more open to feedback and change. Leadership desires employee satisfaction, and they provide HR representatives with the autonomy to make this happen. The human resources department may recommend changes to certain processes and business approaches to improve overall morale.
Small and mid-sized businesses willing to incorporate HR management understand that happy employees are more productive. Employee satisfaction also leads to higher retention rates because people feel confident that their employer looks out for their interests.
What is an HR Strategy and Why Do Companies Need One?
The most successful organizations develop and implement a solid human resources strategy. While HR management concerns itself with improving employer-employee interactions and relationships, strategy is more concerned with long-term goals. HR functions should align with long-term goals to spur transformation and increase profitability. Unfortunately, small and mid-sized businesses do not always realize the value of HR strategy or feel they do not have the time and resources to devote to it.
Here are some HR initiatives that would be part of a long-term strategy:
Create more effective ways to protect sensitive employee and company data

Discover and implement more efficient technologies

Identify key players who can help the organization grow internally and/or expand into a new market, whether they are current employees or new hires

Implement

workplace safety programs

and actively require managers to actively monitor employees to reduce incidents

Improve levels of employee engagement

Increase employee productivity and changing workplace culture, which is also part of an effective human resources management program

Study termination data to help improve future hiring strategies

Understand the importance of diversity and actively seek to hire qualified candidates who bring greater diversity to the workplace
Companies of any size will eventually fail without an effective HR strategy because it puts them in survival mode rather than growth mode. The HR department focuses only on immediate tasks with no concerns for the future. These are just a handful of benefits that come from having a strong HR strategy:
Greater exposure and improved public relations

Improved employee training and development

Networking opportunities

Possibility of acquiring new business
Lack of HR strategy can even cause legal issues for businesses, such as those related to payroll and compliance.
Contact Axcet HR Solutions to Learn More About Strategic Planning for Human Resources
As a professional employer organization (PEO) serving small and mid-sized businesses with fewer than 250 employees, Axcet is available to provide complete HR solutions. Our strategic planning services incorporate workforce planning, compensation analysis, employee surveys, succession planning, management change strategies, organizational structure review, and creation of a mission, vision, and values.
We invite employers to schedule a consultation to set up a strategic human resources plan and learn more about our other services. Axcet is proud to serve the Kansas City small business community in both Kansas and Missouri.