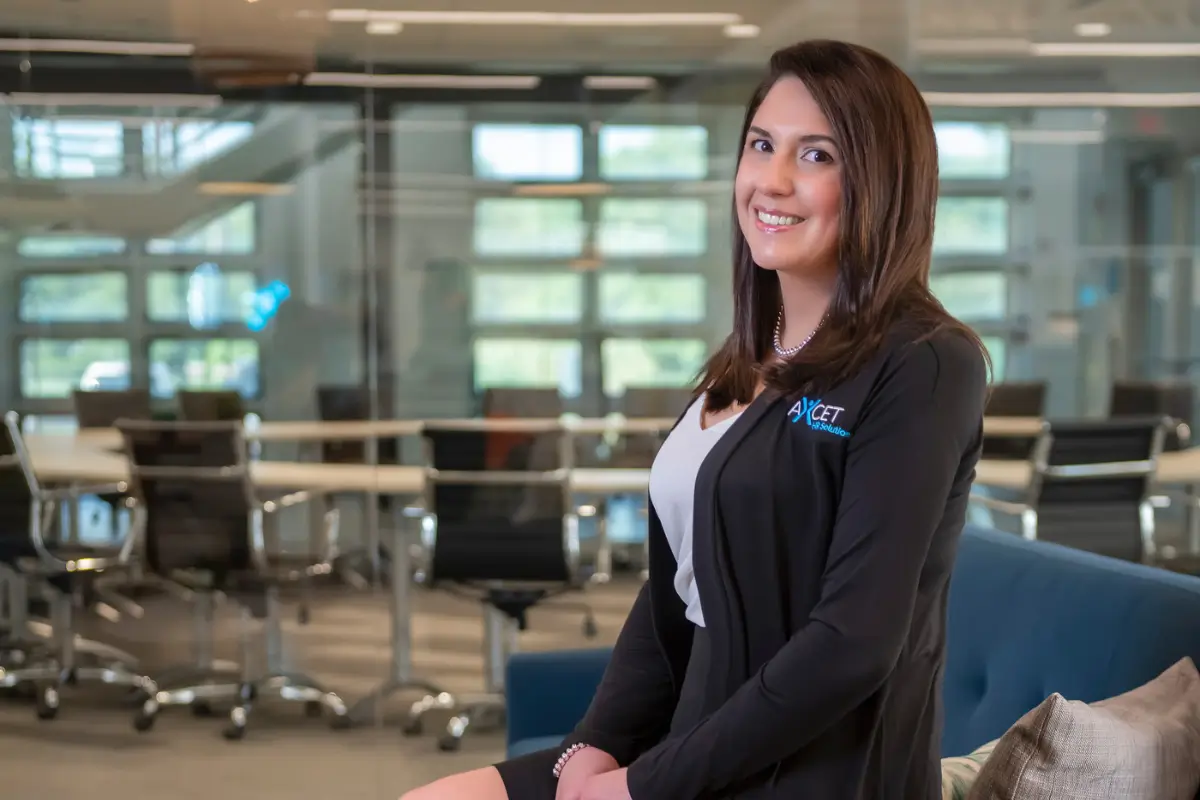 According to a new CNBC Momentive Work Survey, 66% of workers say inflation has outpaced any pay raises they have received in the last 12 months. With the current inflation rate at a 40 year high, it's not uncommon for American workers to feel financial stress and ask their employers for a pay raise to keep up with rising prices. As an employer, how do you respond? Find out in this Q&A with Axcet's Laura Dowling, a senior human resources consultant.
Question
What should we do when employees are stressed about inflation and ask for raises?
Answer
Because every situation is different, there's no single answer that is right for every organization. But there are ways to strategically think through this issue as you ponder it for your company.
In response to the nation's rising inflation, your small business probably will encounter at least one of these five questions:
Should we give non-merit pay raises – like a cost-of-living (COLA) increase – across the board?
How will we handle employee raise requests?
Do we risk losing people if we don't give raises?
How does the decision to raise pay (or not) impact our ability to recruit strong talent (especially in the

Great Resignation

era)?
Will we run into

pay compression

issues?
In answering those questions, one of the most important things to remember is how the pandemic changed the U.S. job market. The Great Resignation induced by the pandemic created a labor shortage and higher employee expectations, especially when it comes to compensation.
After mass layoffs sparked by shutdowns during the early months of the pandemic, many employers had a hard time hiring people back or recruiting replacements. That occurred, in large part, because employees started reassessing their work-life priorities. Many decided they'd prefer to continue working from home, and study after study has shown that a high percentage of employees are willing to change jobs to achieve that goal.
In the employee-employer relationship, the pandemic economy tipped the scales in favor of workers and job candidates. As a result, employers generally are paying new hires more than they did before COVID-19 entered our national lexicon. Doing so, of course, also has led to increases in salaries for longer-tenured employees in similar roles to create internal equity and guard against higher pay elsewhere drawing them away.
RELATED: Addressing the Common Issue of Pay Compression >>
Because both potential and existing employees are in strong positions to essentially demand raises, any organization that wants to retain and continue attracting top talent likely will have to raise starting wages – if they haven't already – and compensate existing employees with competitive pay, along with other perks like flexible hours, remote work options and appealing health care benefits.
In fact, employer surveys last year indicated companies were budgeting for higher wages and salary increases in 2022. A Salary.com survey, found that 41% of organizations were budgeting more for raises in 2022 than they did in 2021, representing the first major shift in merit increases over the last decade of survey data.
RELATED: How Much Should I Pay My Employees? >>
The 2022 Social Security cost-of-living adjustment is 5.9% – the highest it has been since 1982! From 2016 through 2020, average wage increases sometimes outpaced COLA by as much as 1,000%. With inflation driving COLA to record levels this year, 2022 is expected to be a rare exception.
So, to answer the questions above: Yes, if you want to keep top talent, you should strongly consider a pay increase when employees directly ask for one – and perhaps even when they don't. To protect your employee base, you may need to give across-the-board increases at some level, even if your company doesn't have the resources to offer full 5.9% COLA raises.
RELATED: Hiring at the Top of Your Salary Range? Here's Why It's Not a Good Idea >>
If you have people on staff in high-demand or mission-critical roles, consider proactively offering them merit raises to underscore their value to the organization and discourage them from shopping for or being recruited away to better-paying jobs. If you find that new hire salaries are close to what longer-term, more-experienced employees are earning, accelerate the affected employees' pay by making periodic equity adjustments.
Lastly, consider a Pew Research Center study released in March 2022, which found most workers who quit not only were reacting to low pay, but also to minimal advancement opportunities and the feeling that they weren't respected in the workplace. When you're deciding how to respond to inflation, the labor shortage and employee requests for pay increases, keep your company's culture in mind. A positive company culture boosts engagement and loyalty and can offset some of the temptation to go to another workplace just for a bigger paycheck.