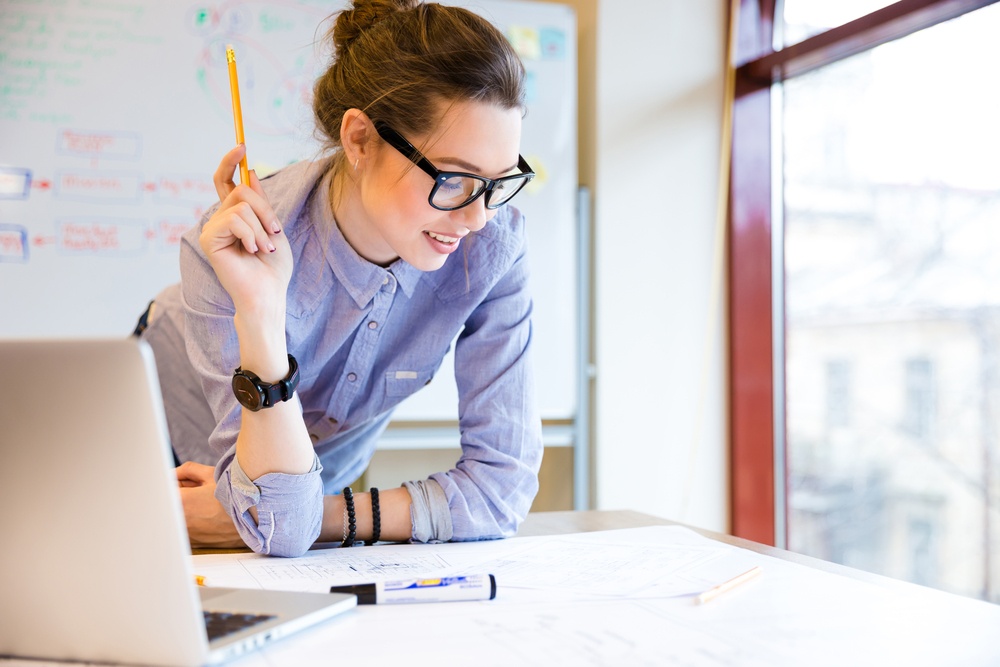 As a business owner, we're sure you're familiar with the sayings "time is money" and "time is your most valuable asset." It's hard to not get wrapped up in all areas of your business and wearing many different hats along with working late seven days a week may just seem like the new norm. That said, knowing when to outsource your most tedious tasks, like HR and payroll, will help your business grow by allowing you to focus on what you're most passionate about - growing your business and increasing income. By handing off tasks like HR, payroll, taxes, compliance, safety, and workers' compensation, you'll become more organized, experience less stress and have more time for friends, family and hobbies. In fact, when these tasks are outsourced to a Professional Employer Organization (PEO), businesses grow 7-9 percent faster than those who do not partner with a PEO. Plus, they are 50 percent less likely to go out of business. Let's take a look at one of these areas, payroll, and why it's one function small and medium-sized businesses should outsource.
1. Time Saved
We said it once, and we'll say it again - time is money. Small business owners report spending an average of eight hours each month performing payroll duties. While processing payroll on time and correctly is mission-critical to your business and is how you compensate your employees for work they've completed, it is not a direct revenue-generating activity. If you think of all of the roles you currently fill as a business owner that don't directly grow your business, it becomes clear why and how outsourcing these tasks can allow you to put more energy into its growth.
2. Enhanced Security
Payroll processing is a complex and high liability process. When business owners process it in-house, they need to be prepared to deal with the possibility of identity theft, embezzlement, and sensitive information being revealed for personal gain. Analyzing the safety and security of your company's server, network and payroll software is a must. When you outsource your payroll to a quality provider, you can have peace of mind knowing they are completely focused on keeping your confidential data safe, maintaining regularly backed-up data and having multiple server locations.
Axcet HR Solutions is unique among HR service providers. We store all employee records "on-premises" to avoid the risks of hacking or corruption in the cloud. That said, our clients have peace of mind knowing even if a disaster occurred at our physical headquarters, we wouldn't lose a beat. We also have everything at our fingertips digitally. Our advanced recovery plan includes additional offices, remote servers, and continuously backed up data allowing us to continue with our business and yours without interruption. All of our clients' employee pay stubs, payroll history and pay records are kept online and are accessible 24/7 through our Instant Axcet portal. For a small business owner to have this same level of security, they would need to invest a significant amount of capital.
3. Access to a Team of Experts
When you outsource payroll, you gain access to a team of highly experienced professionals who know all the ins and outs of the tax code. Axcet HR Solutions boasts multiple team members with the designation of Certified Payroll Professional (CPP) and Axcet is certified by the IRS as a CPEO! This voluntary IRS certification shows we are committed to operating at the highest standard. You can read all about our IRS certification in our blog post, What is a CPEO? And Why Does Certification Matter?
4. Experience Peace of Mind
The IRS doesn't keep its statistics on small businesses and payroll mistakes a secret. One such report from the IRS reveals one in three employers are fined for payroll errors each year, with total penalty amounts reaching into the billions of dollars. Equally nerve-wracking is the IRS statistic that 40 percent of small businesses pay an average of $845 per year for late or incorrect filings or payments. When you're trying to grow a business, all of these fees can add up to one big headache making outsourcing to the professionals your best bet. At Axcet, we provide a full range of payroll compliance services, including guidance on legally compliant pay practices, compliance assistance with FLSA, new hire reporting administration and liability, employee file maintenance, assistance with audits, and more!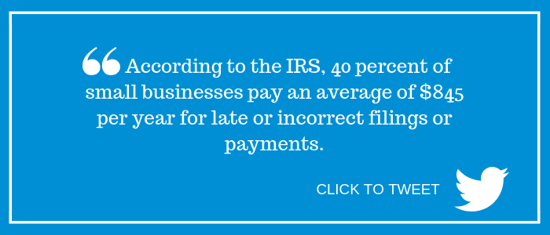 5. Use of Latest Technology
In today's technology-focused world, employees don't just hope for self-service access to payroll information on multiple devices, including mobile, they expect it. They want to know how their wages are calculated, what amounts went to taxes if they received bonuses and more. By providing 24-7, self-service access to payroll information, along with services like direct deposit and online time tracking, employers are able to stay competitive in attracting and retaining employees. A proper, professionally managed payroll system increases employee satisfaction with the company.
Outsourcing your HR and payroll will allow you to free up time and resources, gain access to up-to-date technology, reduce costs and risks, and improve the employee experience.
Why Use a PEO?
When you choose a PEO over a payroll company, you'll gain access to the full suite of HR services including human resource administration, employee benefits, workers' compensation, risk/safety management, and training and development. One reason small businesses partner with PEOs is to gain access to Fortune 500 level benefits at an affordable rate. And according to Entrepreneur, the savings on group health and benefits plans alone will more or less outweigh the cost of hiring a PEO to tackle the other HR duties.
What's Next?
There are nearly 800 PEOs in the United States and not all PEOs are created equally. Download our FREE report to find out what to look for when searching for a PEO.