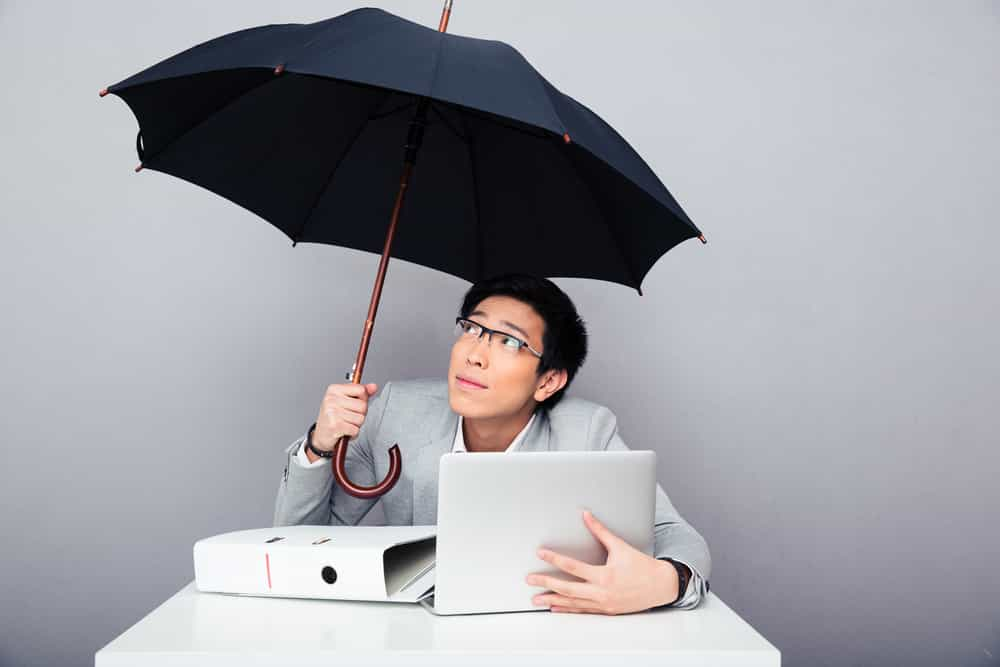 When business owners create their organization's inclement weather policy, the first scenario to come to mind is often extreme winter weather. Let's face it, how many times do you see cancellations on the news due to torrential downpours, hail or tornadoes? Not often. But ice, extreme cold and blizzard conditions will quickly populate the list of school and business closures. That said, it is extremely important to consider every possible weather event and natural disaster applicable to the region you do business in.
As we've seen in Kansas City, springtime can bring its fair share of extreme weather conditions. From heavy rain and flooding to strong winds and tornadoes, some workers may not feel comfortable heading out in the elements to report to work, or they may be impeded in getting to work due to flooded roads, downed power lines, or debris in the road. According to the National Weather Service (NWS), Kansas City experienced record-breaking rainfall amounts during the month of May, at 12.81 inches. Also in May, the NWS logged 400 eye-witness accounts of tornadoes across the country.
Related: Remote Work During Inclement Weather >>
The questions many Kansas City business owners have right now are, "Can I require employees to report to work during a severe storm?" and "What is my obligation to pay workers for inclement weather days?"
Can Employers Require Employees to Report to Work During Inclement Weather?
We are often asked by employers if they can require their team to report to work during severe weather conditions. We understand it's a difficult spot for business owners to be in. On one hand, you have a business to run. But on the other, no employees should be expected to risk their lives to get to work. Where do you draw the line when it comes to weather-related attendance?
From a legal standpoint, the answer to this popular question is "yes" and "no" depending on how the employee is classified.
According to OSHA, an employer cannot require a motor carrier employee (someone who operates a vehicle transporting people, hazardous materials, or cargo for business) to drive when the employee fears his or her safety.
Related: How to Communicate Weather-Related Business Closures to Employees and Customers >>
Additionally, the National Labor Relations Act (NLRA) can come into play in adverse weather situations. Under NLRA, workers can refuse to work under unsafe conditions if certain criteria are met. It also protects workers from employer retaliation when they refuse due to unsafe conditions.
For employers in all other types of business, yes, legally you can insist your team report to work. Now for the gray area. While you can dig your heels in and require all employees to report to work during bad weather, as a business owner you should value the well-being and safety of each and every one of your workers. How will mandating attendance impact employee morale? It is best to be reasonable during times of inclement weather. Remember, everyone has a different comfort level when driving in severe weather and it is common for regions across the metro to be impacted differently.
How is Pay Handled for Inclement Weather Days?
There are two conditions to consider when deciding whether or not to pay your employees for inclement weather days. First, whose decision was it? Did you, as the employer, make the call to close your workplace due to inclement weather or did the employee decide not to come in? Second, how is the worker classified? Are they exempt or non-exempt? To find out what the difference is between exempt and non-exempt, read this blog post.
Non-Exempt Employees

Whether it was your decision to close your business or the worker chose to stay home, the Fair Labor Standards Act (FLSA) does not require payment of wages to non-exempt workers if they did not come in due to inclement weather. However, you should check agreements or contracts you may have signed with any non-exempt workers, as they may have a provision for pay in these situations. That said, as a business owner, when you make the decision to close your workplace for a day or more, it is out of your workers' control and it may be best practice to pay, even if not required by law.

Exempt Employees

If the employee is classified as exempt and they have worked part of the workweek affected by an inclement weather workplace closure, they are entitled to their full salary for that workweek. Since you will be paying salaries for the workweek, it is entirely acceptable to request your employees work from home, if applicable. Employee vacation time and paid time off (PTO) may be charged; however, many employers choose to cover the day off rather than forcing their workers to use accrued time off. On the other hand, if the workplace remained closed for the full workweek, FLSA does not require them to be paid, but PTO may be applied. But what about when your workplace remains open during inclement weather? When an exempt employee makes the decision not to come in, it is considered a personal day, and you may charge them vacation or PTO days. If they do not have any PTO available, you have the right to deduct pay for the missed day of work.
Related: Q & A Natural Disasters and FMLA Leave >>
Why You Should Include an Inclement Weather Policy in Your Employee Handbook
The best way to prevent issues from bubbling up during inclement weather days is to have a clear policy in your employee handbook. If the forecast calls for flooding, golf-ball-size hail, or tornado warnings, it may be a good idea to re-circulate the policy before the storm system arrives. A solid Inclement Weather Policy should include the following:
How your business will notify employees of a winter weather closure and how far in advance they should expect it.
How workers will be compensated for the weather closure days.
If PTO may be applied.
What the expectations are in terms of working from home.
How employees should notify you should the workplace remain open, but they cannot make it in, and how will pay be affected.
Axcet HR Solutions can help your business with workplace safety for severe storms and much more.