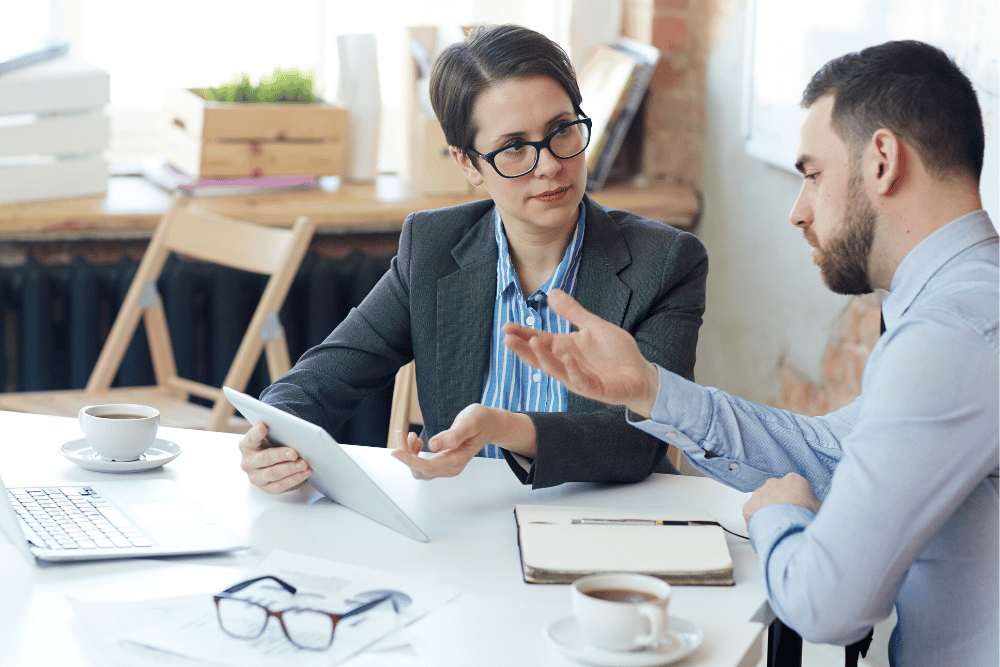 Sexual harassment complaints continue to dominate news headlines and significantly impact employers across the country. According to the Fisher Phillips law firm, 2019 was a record-shattering year for the #MeToo movement with employers paying out an all-time high of $68.2 million to those alleging sexual harassment through the EEOC. If an employee lodges a harassment or discrimination complaint at your company, how you respond will make all the difference in your organization's ability to avoid legal liability, maintain your business reputation and engender continued loyalty from your employees.
Fast and effective action in the form of a thorough investigation can ensure all parties in the complaint are treated fairly while also providing your company a legal safe harbor. Under many laws (e.g., Title VII, the Americans with Disabilities Act (ADA), the Age Discrimination in Employment Act (ADEA), the Occupational Safety and Health Act (OSHA), the Sarbanes-Oxley Act, state and local nondiscrimination laws), employers are legally obligated to investigate complaints (harassment, discrimination, retaliation, safety and ethical) in a timely manner. In addition, any appropriate corrective action is required to be taken by the employer to ensure illegal actions and behaviors cease immediately.
Despite its importance, you may feel blindsided and unsure about how to initiate and carry out an investigation. These 13 tips will help you navigate the sensitive and thorny path ahead:
1. Inform
Let the complainant know the company takes the report seriously and will investigate.
2. Move Quickly
The clock starts ticking as soon as a complaint is made. Yes, an investigation is distracting and disruptive for everyone involved. Still, you must make it a priority. Stretching an investigation out makes it harder for people to remember details, gives anyone trying to cover up bad behavior extra time to do so and communicates to employees that the company willingly tolerates misconduct.
3. Choose an Investigator
Choose an investigator who is trained and experienced in conducting investigations and who can ensure impartiality and professionalism throughout the investigation. Better yet, select two investigators – one who will conduct interviews and one who will take notes or record and transcribe interviews. (Note that people being interviewed may be more willing to share information if they are not being recorded.) If possible, one investigator should be the same gender as the person who made the complaint. You may have individuals on your team who can capably fill the investigator role. If not, your professional employer organization can provide a reliable investigator to handle the process for you.
4. Familiarize Yourself with EEOC Tips
Familiarize yourself with the EEOC's harassment policy tips for small businesses for information about actions your company should take before, during and after the investigation. If an individual involved in the complaint is a member of a union, a contractor or an employee working under other special circumstances, there may be additional procedures you need to follow.
5. Make a Plan
While you do need to act swiftly, you should do so only after you determine the investigation's purpose, scope and timeline. Specifically, your plan should identify what the company will investigate, who will be interviewed and what questions will be asked.
6. Evidence and Documents
Identify, secure and preserve any evidence and documents you know may be important to the investigation, such as emails, text messages, personnel files and company policies. Be prepared to collect any other evidence – surveillance video, employee calendars or attendance records, for example – that may become relevant as the investigation unfolds.
7. Interview Location
Determine where interviews will be held. This location should be private and, as much as possible, out of sight of other company employees, including management.
8. Preserve Confidentiality
While the workplace grapevine makes it virtually impossible to achieve complete confidentiality, do all you reasonably can to keep details of the allegations and the investigation on a need-to-know basis. Underscore to everyone who is aware of and/or involved in the investigation that leaks are forbidden.
9. Set Up and Conduct Interviews
At a minimum, investigators should talk to the complainant and the person or people accused of the misconduct. Anyone who might have witnessed the alleged harassment or discrimination or in whom the complainant might have confided also should be interviewed. Every interview should begin and end with a recitation of the time and date, the people present, the issue being discussed and a confirmation that the interviewee has agreed to participate. This information should be included in the interview notes or recording.
The interviewer must:
Set a professional tone for the discussion. He or she may acknowledge the discomfort an interviewee naturally may feel around participating in an investigation, but must not get caught up in the emotions of the situation.
Take the complaint seriously, even if the person who filed it is a habitual complainer or if the alleged behavior does not appear on the surface to be harassing or discriminatory.
Remain impartial, making no assumptions and giving both the accused and the accuser adequate opportunity to tell their sides of the story.
Gain an understanding of what the complainant wants the company to do to resolve the problem.
Listen attentively and refrain from judgment, personal commentary or making any promises about the investigation's outcome or resulting actions the company may take.
Focus on detailed fact gathering to determine the type of conduct involved, how long and how frequently it may have gone on, where it occurred, who may have witnessed or known about it and what effects the behavior has had on the complainant.
Identify any services the complainant may need as a result of the alleged harassment or discrimination, such as counseling or a change in work location, responsibilities or reporting structure. (While the interviewer can make these recommendations, the employer must be careful that any changes made to the employee's status are not and will not be perceived as retribution for the employee having made a complaint.)
Communicate that the company will not retaliate against the complainant.
10. Evaluate the Evidence
If the parties' stories conflict, as is common, you may need to re-interview witnesses to ask for more information or check your understanding of what they've said. Ultimately, you'll be forced to decide whom to believe. The EEOC suggests weighing these factors:
Whose story makes sense and is most believable?
Does the witness's demeanor seem to indicate that he or she is telling the truth?
Does he or she have a reason to lie or deceive?
Do evidence or other witnesses' narratives support the witness's version of the events?
Does the accused employee have a past history of misconduct?
It's possible, especially if no one has witnessed the alleged wrongdoing, that you will not be able to resolve whether the alleged harassment or discrimination occurred. In this case, you can still remind employees that your workplace policies prohibit any such behavior. You also should let the complaining employee know that you will not retaliate because of the complaint, that you are committed to a harassment- and discrimination-free workplace and that any future incidents should be reported immediately.
11. Take Action
If, after reviewing the interview notes and other evidence, you conclude that misconduct has occurred, decide quickly what steps you will take. Depending on the seriousness of the behavior, this may include training or other corrective action, or it may involve disciplining or terminating the accused employee. You do not have to take the action the complainant has recommended, but you should attempt to help him or her understand your decision.
12. Document the Process
After your investigation is done, write a thorough summary of the allegation that was investigated, all who were interviewed, what they said and when and where the interviews took place. Include a detailed chronology of the investigation beginning with the time the complaint was filed. The report also should explain the evidence you gathered and considered, the decisions you reached, any issues that couldn't be resolved and the actions you took to address the complaint.
13. Follow Up
Review the investigation process and results to identify how your company could better respond to a similar situation in the future. Look for any systemic issues or patterns of complaints that may have come to light through the investigation. If any emerge, consider training or other actions your company might take to sidestep similar problems down the road. Establish and a clear procedure for reporting misconduct, and let your employees know how to use it.
The best investigation is the one you never have to conduct. To keep your workplace free of harassment and discrimination, maintain strict policies against such behaviors and make sure employees are aware of and trained on these policies.
Related Reading
No Room for Workplace Harassment or Bullying
When Employees Harass Coworkers on Social Media, the Employer May Be Liable
Intimidation at Work: How to Deal with Workplace Bullying