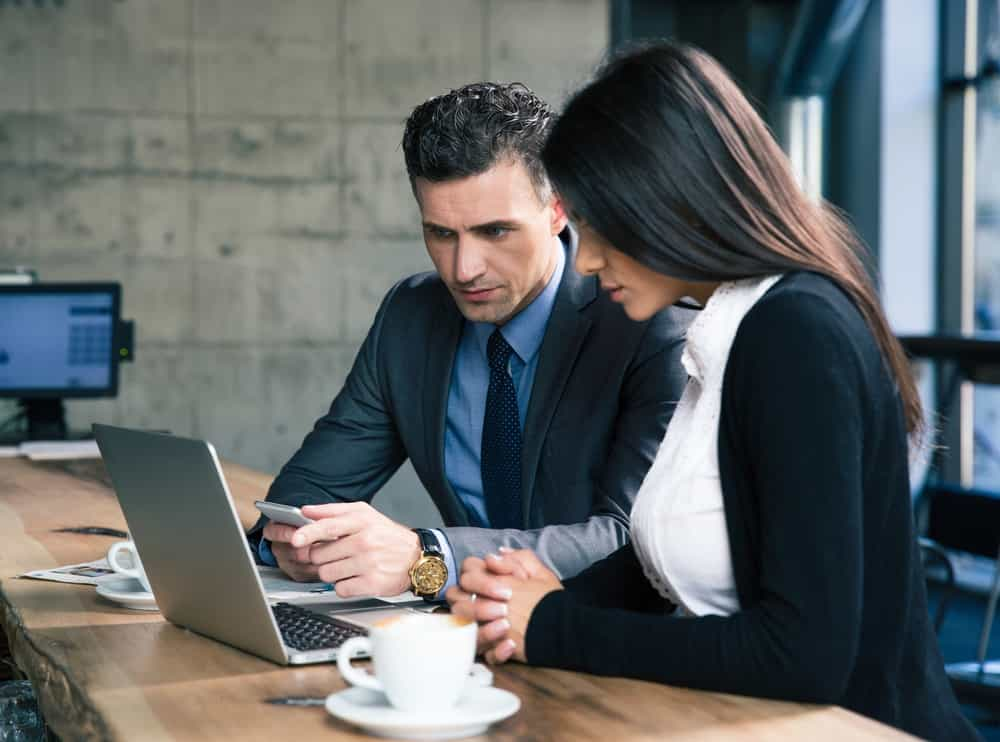 It's an unfortunate event that could happen to any business owner at any time - you receive word one of your employees has passed away. It can be a confusing and difficult time for employers, but the sooner administrative tasks are dealt with, the better. From HR to payroll and benefits, there are a lot of loose ends to wrap up. And while the death of an employee isn't something we like to think about, being prepared will make it less complicated. It's important to note, rules can vary widely from state to state. For example, the maximum wage an employer is allowed to pay the survivor before the estate has been administered can vary widely. That said, here are 10 general steps employers should take when making deceased employees' final payments.
10 General Steps to Take When Making Deceased Employees' Final Payments
Immediate Actions
Update Your Payroll System:

To prevent further wages being paid as though the deceased employee is still actively working, terminate employment in the payroll system.




Contact the Bank: If it's a pay week and a direct deposit is pending, contact the bank and stop payment. Additionally, if the employee has any paychecks that were uncashed at time of death, the check must be canceled and reissued to the employee's beneficiary, executor or personal representative in the same net amount and withholding. These wages and withholding amounts should be reported on the deceased employee's W-2. No 1099-MISC is required.
Review State Probate Laws:

Double check your state's probate laws for any limits on wages that can be paid to the survivor of a deceased employee.



Request Death Certificate:

Although it may seem intrusive, a death certificate should be requested from the family of the deceased. It usually becomes available one to two weeks following the death. Also, if the final paycheck will be going to the estate instead of a relative, ask if a federal tax identification number exists for the estate. Valid proof of death should always be received before issuing final wages.
Issuing Payment
Form W-9:

In most cases, the deceased employee will be owed wages. The executor or personal representative should complete Form W-9 before the check is issued to the beneficiary or estate of the deceased employee. If there is not an executor or personal representative, wages cannot be paid until the will is probated and a tax identification number has been issued to the estate.

Forms W-2 and 1099-MISC:

If final wages are paid during the same calendar year the employee died in, report them on both Form W-2 and 1099-MISC. On Form W-2, wages and taxes are reported in Boxes 3-6, with no federal income tax withheld. Then on Form 1099-MISC, report the gross payment in Box 3. Note: Wages paid in the year of death are not subject to income tax withholding, but employment taxes, such as FICA, must be withheld.




Wages Paid in Next Calendar Year:

Probate or other delays may cause final wage payments to be issued in the following calendar year. If this occurs, the final payment is not subject to the employment taxes withheld during the year of death. The amount due should be made to the deceased employee's estate. Only a Form 1099-MISC is required - on Form W-2 should be completed.
Final Items
Life Insurance:

Identify the beneficiaries for employer-provided benefits, such as life insurance. Notify the beneficiary or personal representative of the available benefits.




Accrued PTO:

Review state laws to determine if and how other compensation should be paid. This includes unused vacation pay and sick or personal leave time.

COBRA:

An employee's death counts as a COBRA qualifying event. Terminate the employee's health insurance as of the date of death and notify additional family members on the policy of COBRA rights, including a spouse or dependents.
Axcet HR Solutions provides full-service human resources administration to small and mid-sized businesses in the Greater Kansas City metropolitan area. When you outsource human resources to us, we'll provide expert employee benefits administration, payroll, safety, and workers' compensation services. Find out more about our payroll and tax administration services.