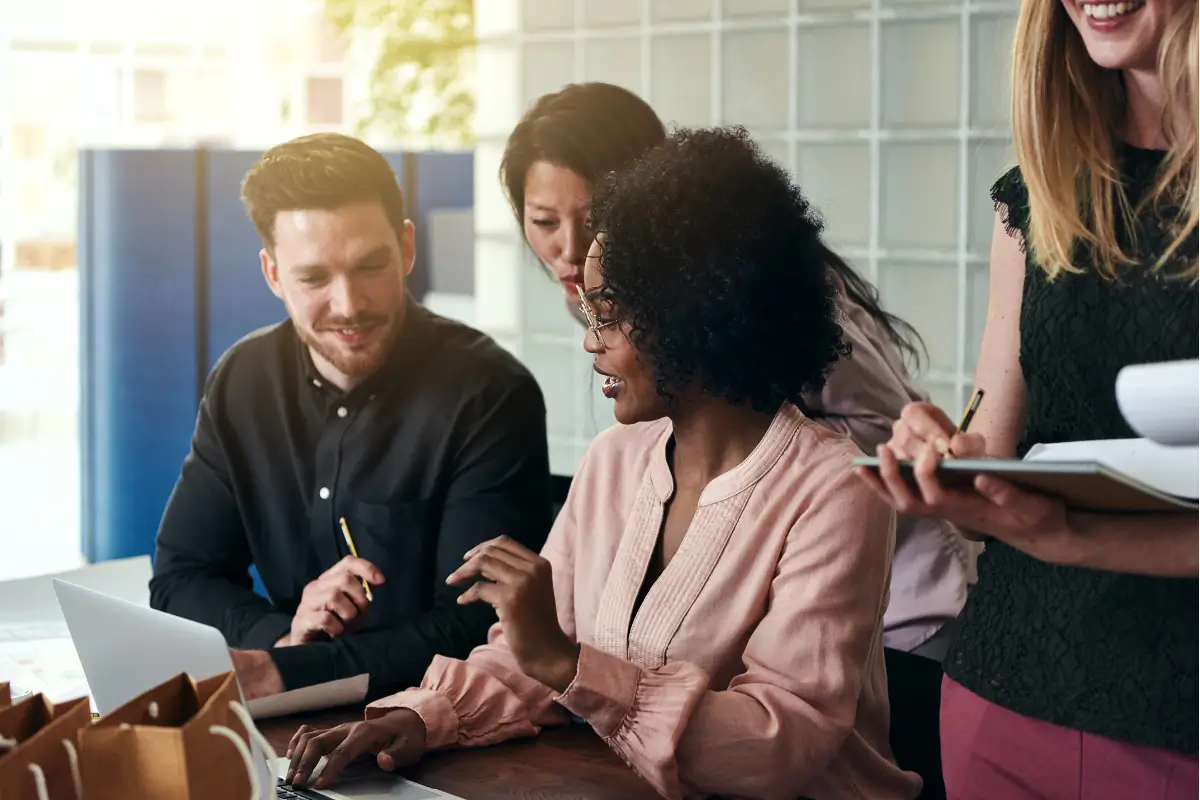 The labor shortage continues, and some experts predict HR professionals could be dealing with this challenge for years. From the start of the pandemic until the end of 2021, more than 47 million Americans left their jobs – both voluntarily and not. Recent research shows about 3 million of those workforce dropouts don't plan to ever return, suggesting labor force size could be depressed for a long time.
Some former employees are still concerned about contracting COVID-19 and choosing to continue social distancing, while others retired early, are caring for dependents or are pursuing personal interests instead of working. Regardless of the reasons, the result is the same: There are typically more open positions than workers to fill them. That makes recruitment and retention more important and challenging than ever.
Table of Contents
2.1 Adjust Required Qualifications
2.2 Simplify the Hiring Process
The following best practices will help you find top talent and retain the employees already on the roster:
Retention Boosters
Improve Your Culture
When people don't feel valued, respected or empowered at work, they're more likely to look for new opportunities. A toxic culture is at the top of the list of reasons employees quit their jobs, a fact MIT researchers recently confirmed.
A positive culture, on the other hand, leads to higher productivity, morale, trust and loyalty. Creating a healthy company culture takes commitment to protecting, developing and supporting employees, hiring effective leaders, welcoming employees from diverse backgrounds and encouraging a sense of community with shared values.
RELATED: How to Deal with an Employee Who Didn't Get the Promotions >>
Hire From Within
The MIT study also found that internal career opportunities – and not necessarily promotions – spur employee loyalty. Some people just want to do something different without the added stress that can accompany a climb up the corporate ladder. Providing the opportunity to learn new skills or change their day-to-day responsibilities can retain and re-engage employees who might be performing at lower levels due to burnout or discontent.
RELATED: Goodbye 9-to-5, Hello Flexible Schedules and Improved Productivity >>
Set Predictable Schedules
Flexible and remote work arrangements are a new norm in the post-pandemic workplace, but not all companies can offer those options. The next-best thing is maintaining predictable work hours. The MIT researchers found, in fact, that a reliable schedule is six times more impactful than a flexible schedule when forecasting blue-collar employee retention.
Recruitment Tips
Adjust Required Qualifications
In a competitive labor market, hiring managers have to reimagine the qualities a job candidate must possess. It's not so much about lowering your standards but about understanding that many people have adaptable skillsets, related experience and high aptitudes and could be perfect in positions for which they might not traditionally be considered.
To find good fits for open slots on your payroll, consider widening the recruitment net when filling vacancies on your team. In job postings, try listing the skills needed or outcomes desired instead of requiring college degrees or mandating a set number of years in an industry.
Simplify the Hiring Process
With job opportunities aplenty, candidates have little tolerance for long, complicated hiring processes. To speed things up and keep applicants interested, leverage technology to shorten the time between application and hiring decision.
For example, allow candidates to upload their resumes instead of having to manually input their experience. Minimize the number of clicks required to complete an application. For questions that require detailed answers, don't ask applicants to respond in writing. Instead, make those queries during in-person interviews.
RELATED: Hiring for a Job You Don't Understand? Here Are Five Tips >>
Provide Regular Updates
Nobody likes to be ghosted, and job candidates are no exception – especially when they're likely juggling multiple opportunities. So don't do it. Keep in touch with them and provide regular status updates. By leveraging recruiting software, job search apps and read notifications, you can ensure messages reach applicants frequently and efficiently.
RELATED: Three Tips for Recruiting an Increasingly Remote Workforce >>
It's a new day in HR recruitment and retention, but companies that understand and adapt to evolving employee needs can still win, despite the labor shortage. Desirable work environments, opportunities, hiring processes and communication practices can yield top talent who will contribute to your company's continued success for years to come.