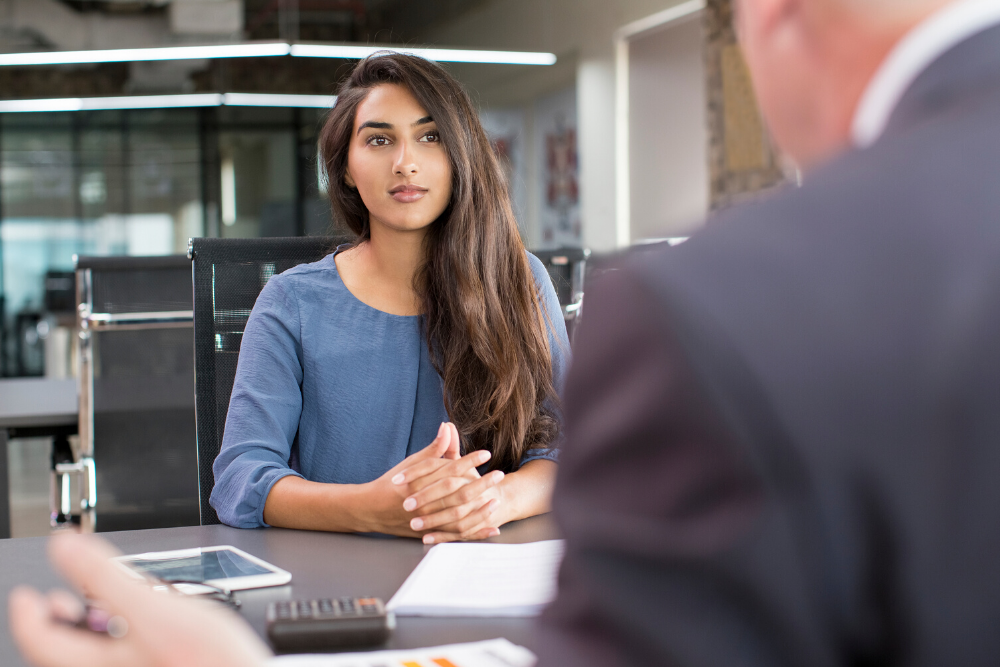 Anyone conducting job interviews should already know there are questions you can't ask a candidate. Race, national origin, gender, disability, military status and age are all protected classes, so interviewers should avoid asking questions about these characteristics unless the employer is eager for some lawsuits.
Many employers choose to address this issue by compiling lists of interview questions that are inappropriate—and potentially illegal. These lists might include questions such as "Are you planning on having kids soon?" or "Have you ever filed a worker's compensation claim?" But such lists fail to prepare interviewers for the nuance of the situation. The truth is that interviewers need to pay attention as much to their own thoughts and feelings as they do to their pre-selected interview questions.
Going Unconscious with Biases
The goal of any good interviewer is to determine if a candidate is a good fit for the position in question. Sometimes, though, the best candidate will be an individual who differs from the interviewer in race, gender, age—or any of the protected classes mentioned above. In order to make sure that a candidate isn't disregarded unfairly, interviewers need to confront their own unconscious biases.
According to the University of California, San Francisco, unconscious biases are social stereotypes we form about groups of people without consciously realizing it. Unconscious biases usually don't align with a person's conscious values, but they can nevertheless impact decision-making.
The impact of unconscious biases is well documented in the recruiting process. In 2004, for example, a study published in American Economic Review found that resumes featuring names that sounded stereotypically white received 50% more requests for interviews than equally strong resumes that featured stereotypically African-American sounding names. A 2012 PNAS study found that science faculty members rated male applicants more favorably than equally qualified female applicants. Unconscious biases have a definite impact on the hiring process whether we admit it or not.
What Can We Do About Bias if It's Unconscious?
Since maintaining a list of what to say and what not to say is insufficient for combatting unconscious bias, interviewers should consider employing some of the strategies below.
Start with being self-aware. One of the first steps to countering unconscious biases is recognizing you have them. If you find this difficult or aren't convinced, try taking Harvard's Implicit Association Tests, which measure unconscious biases and report them back to you.
Understand that bias is normal and malleable. Everyone has biases of some sort or another, and even the most self-righteous individual likely has a bias or two they would find unsavory in others. Fortunately, with recognition and concerted effort, biases can be reshaped and diminished over time.
Expose yourself to people unlike you. By spending time only with people with largely the same characteristics of you, you run the risk of living in an echo chamber. Whenever you can, seek to engage and spend time with people who differ from you in race, gender, national origin, etc. You'll find that usually, people are more similar than different.
Focus on the facts. When evaluating a candidate, it can be dangerous to form vague opinions such as "they seemed low energy" or "I would have trouble talking to them." Instead, point to specific qualifications or answers when deciding to move forward with a candidate or not. If you do find yourself forming opinions, ask yourself why you think that about the candidate, and see if you can identify an objective reason that would support your opinion.
Acknowledge the benefits of diversity. A workforce that contains people from different backgrounds is more adaptable and better positioned for growth. A company's policies and values won't evolve if it only hires the same types of people over and over. Remind yourself of these benefits, which will hopefully seep down into your unconscious thinking as well.