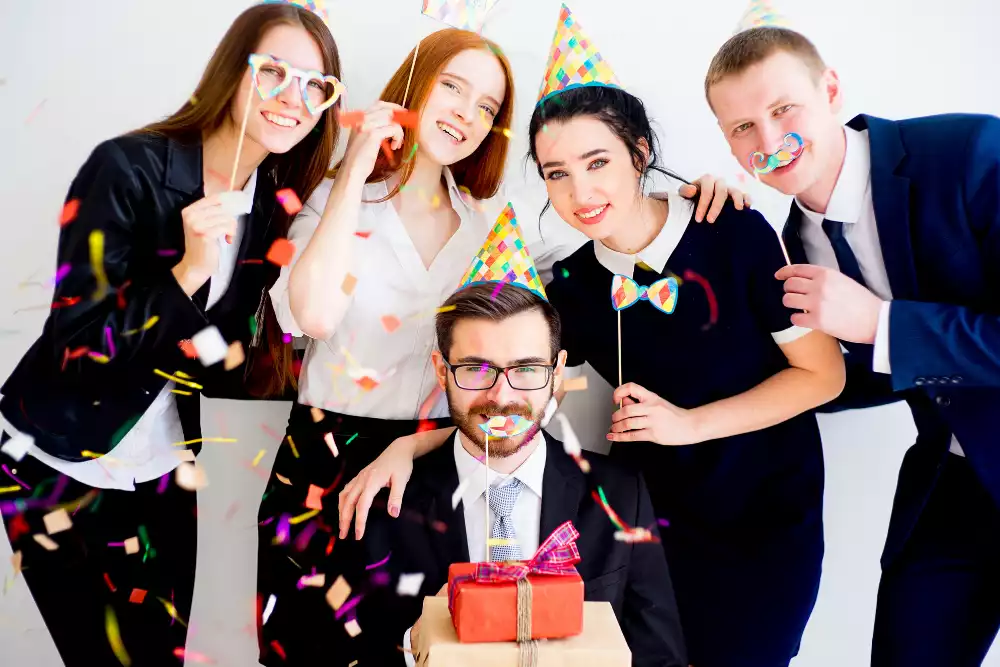 During the hiring process, we all look for those individuals who seek to be a lasting part of an organization. We know high turnover rates can have negative impacts on morale and productivity, so we look for those steadfast candidates who will stick with it longer than a mere handful of months. Once we hire someone, though, the decision to stay or go is ultimately up to them.
A 2016 Gallup poll found only "one in three workers in the U.S strongly agree they received recognition or praise for doing good work in the past seven days." The employees who did not feel recognized were twice as likely to quit within a year. That means employers need to recognize the many fruitful hours employees contribute or else risk losing valuable workers.
What better way to provide recognition than to celebrate employee anniversaries? Take the opportunity to be creative and let your employees who stick around know how much you value them. We'll get you started with this list of nine ideas.
Creative Ways to Celebrate Work Anniversaries
Feature the employee on your home page. Make your employee feel like the star they are by allowing them to be the face of your web presence for a little while. An image of them on your home page serves as public recognition of their work, and it's easy to send a quick link to family and friends.
Donate to their favorite charity. Donating to charity instead of receiving gifts has become increasingly popular. So, for those employees who seem to have it all, or who would rather give than receive, make a direct donation to their favorite charity or cause.


Personalization is perfect. Nothing says recognition like giving a gift that lets the recipient know you've been paying attention to them. Take mental notes about what employees like to do outside of work, and then on the day of their anniversary give them a pertinent gift. If they like to read, perhaps buy a book of their favorite genre for them. If they fish, get them a new lure. The possibilities are endless for this option, but it necessitates attention.


Shake up routine. A special day deserves a special schedule. Keep the day productive but take a brief break for coffee from a local coffee shop. Have a music hour and let your employee DJ. Employees work hard and work often, so any change in the monotony of daily routine will be appreciated.
Arrive in style. Take some hassle out of getting to work by reserving the best parking space for your employee. If they walk or take the bus, arrange for a driving service to take them to and from work for the day. Even a small gesture like playing one of your employee's favorite songs when they walk into work goes a long way.
Give coupons for time off. While an all-expenses-paid vacation might be out of the question, consider giving the employee a coupon they can use for leaving an hour early one day or taking an extended lunch break. A single hour lost should be a drop in the bucket for your organization's productivity but enables your employee to treat themselves to special "them" time.
Lunch with the CEO. In a large organization, workers often feel disconnected with those at the top. Use your employee's work anniversary as an opportunity to fight feelings of disconnection by arranging lunch with the CEO. Depending on the size of your organization, these lunches can be arranged on a weekly or monthly basis to celebrate all anniversaries within that time period. Individuals often remember recognition that comes from people in powerful positions, so even a simple lunch should be meaningful.
Make a card. Avoid the predesigned cards at the grocery store and opt for a more creative option: design a card yourself. This way you can personalize the card with your employee's interests or some inside jokes. Not an arts and crafts person? Use an online service like Shutterfly to streamline the process. Get other employees to sign the card and write a short message—everyone should be in on the celebration.
It's a piece of cake. Yu don't have to overthink work anniversaries. Cake and time to socialize is often more than enough. Get creative by writing a fun message in icing on top. Cake is a staple of many celebrations for a reason—it's an enjoyable classic. Even employees avoiding the cake will appreciate the time to chat with coworkers and foster connections.