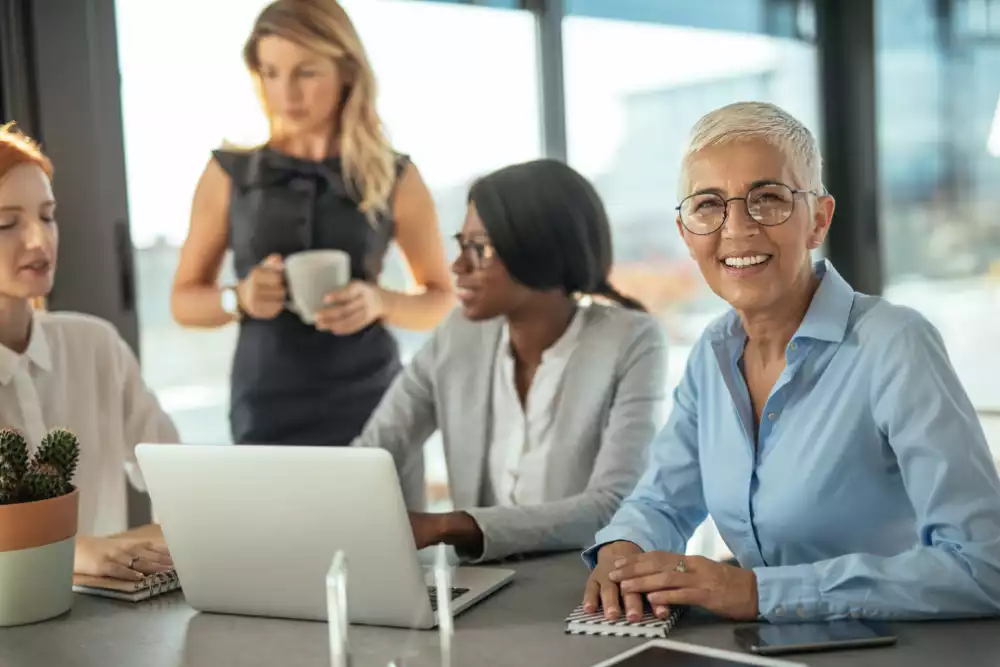 It can be downright intimidating to find out an employee or former employee has complained that your company is discriminatory. It's especially alarming if that awareness comes from an Equal Employment Opportunity Commission notice letting you know the employee has filed a claim against you. It means you're about to embark on a process that will be time-consuming and expensive and has the potential to damage employee morale and your organization's reputation in the community.
The EEOC is the federal agency responsible for investigating discrimination complaints based on age, race, religion, national origin, sex, color, veteran status and disability. Discrimination filings are more common than you might think: 72,675 charges were lodged with the Commission in 2019.
If your company receives notice that an employee or former employee has filed an EEOC claim against you, you are required to follow a prescribed process and to cooperate fully with the investigation. The agency will provide you with basic information about the nature of the complaint and ask you to respond with documents and information relevant to the case, including a statement of position that provides your side of the story. The EEOC also has the right to visit your worksite and interview other employees.
8 Common Mistakes Companies Make with the EEOC
Employers have a reasonable chance at prevailing in an EEOC investigation if they have maintained good employee policies and practices and comply with the agency's requirements. However, in the shock of receiving an EEOC complaint, some employers react emotionally. That response can lead to eight common – and costly – mistakes.
1. Not Taking the EEOC Notice Seriously
Like many federal agencies, the EEOC is backlogged and short-staffed. Only 13% of the complaints the EEOC closed in 2018 ended in a settlement or other relief for the workers who filed them. That doesn't mean you should ignore or take an EEOC notice lightly. Plenty of cases have progressed to litigation, and the Commission is a worthy adversary when the agency believes discrimination has occurred.
If you lose, you might be responsible for back pay and benefits, punitive damages, court costs, the complainant's attorney and expert witness fees and other expenses. You also might have to provide the employee with a promotion or a former employee with a job that is close to the position he or she would have had if the discrimination had never occurred.
2. Waiting Too Long to Respond
The EEOC notice you receive will have a due date for your response. It's in your best interest to submit your response by the deadline, but if you know you won't be able to comply, immediately ask for an extension. While the EEOC is not required to delay your deadline, it's more likely to do so if you've made the request early in the process rather than waiting until the last minute.
RELATED: How To Investigate an Employee Harassment Complaint >>
3. Not Answering the Right Questions
Because you may have heard the employee make his or her complaint numerous times before the EEOC got involved, you may think you already know what the issue entails. However, to make sure your position statement responds to the claim filed against your company, read the complaint thoroughly, conduct your own investigation and gather facts to support your defense. Stay away from general denials, instead of writing your response to specifically address the issues raised.
If you work with a professional employer organization like Axcet HR Solutions, the PEO can assist with gathering information and writing a response on your behalf. This best practice ensures the complaint is fully addressed.
4. Going Dark
If you refuse to communicate with the Commission throughout the investigation, it may look like you're being evasive or trying to hide something, and it could increase the chance of a negative determination against your organization. Once you've received a complaint, you are obligated to be engaged during the process. Take a proactive stance and keep the lines of communication open.
5. Trying To Be Your Own Lawyer
You know the old saying about the person who attempts to represent himself. Experienced counsel can determine whether your organization is subject to the laws and rules relevant to the complaint. Your attorney also can help you determine whether it might be best to resolve the complaint through mediation or settlement and if not, can help you defend against the complaint.
6. Retaliating
Employers sometimes are tempted to retaliate against employees who have raised concerns about discrimination internally or filed complaints with the EEOC. Demoting, firing, cutting pay or otherwise punishing an employee because he or she has surfaced internal discrimination issues – real or perceived – can get you in even hotter water.
Retaliation claims have grown steadily over the last several years, accounting for more than half of all EEOC charges in 2018 (the most recent year for which results are available). Even if the original charge filed against an employer is determined to be unfounded, the company still could be found guilty of retaliation discrimination if it has taken punitive action against the complainant.
RELATED: Retaliation Claims - Why There's Never a Good Time To Get Even >>
7. Being Uncooperative
The EEOC will ask for your organization's personnel policies, relevant personnel files and additional documents. Investigators may ask to speak to other employers who have facts applicable to the complaint. Delaying, destroying documents or otherwise failing to comply makes your company look guilty and could ramp up the EEOC's attention on the case. Be prepared to respond quickly to the Commission's requests.
8. Failing To Plan in Advance
Running a small business means your daily to-do list is a mile long, and it may mean your company hasn't focused on maintaining compliance with EEO laws. If that's the case, you won't be prepared to respond quickly when the risk becomes the problem.
The EEOC expects employers to retain certain personnel and employment records for various periods of time. Because some data you would be required to produce in response to an EEOC complaint must be accumulated over time, you should make sure your record retention procedures comply with the EEOC's conditions. Having complete and consistent documentation at your fingertips is a great advantage if you're faced with an EEOC complaint.
You also should have an effective internal complaint process, an up-to-date equal opportunity policy, updated anti-discrimination policies, a clearly communicated EEO statement and a training program that regularly teaches managers and employers how to prevent workplace discrimination and harassment.
RELATED: An Employee Makes a Racial Discrimination Claim, Now What? >>
If your company is faced with an EEOC charge notification, the best defense is a good offense. Make sure you have EEO-compliant policies and training in place now. These practices will minimize the risk of a discrimination claim in the first place, and it will position your company to defend itself if the EEOC comes knocking.